by Salwa Tareen
I'll admit, I am not the biggest One Direction fan. Yet, as a Pakistani-American, I cheered Zayn Malik from the sidelines like he was my distant, slightly alternative cousin: wary of his choices, skeptical of his cliqué, but hopeful he'll end up alright.
It wasn't until Zayn left the boy band in 2015 that I began to pay attention to the singer in his own right. Although the terms of his exit may have burned some bridges, I beamed at the thought of a young brown kid trying to make it on his own.
In the months following, he shaved his iconic hair, diversified his friend group, and even hung out with Shah Rukh Khan. After a career of singing backup vocals to four white boys, it was as if millennial desis and Muslims were collectively welcoming Zayn back home.
Of course, this is only my own decolonizing fantasy of a mainstream pop star.
"Mind of Mine," Zayn's first solo album released on Friday, serves as the first response to these fan theories. Propelled by faithful 1Ders, the album is already a commercial success, but what does it reveal about his personality, career, and talent?
There is obviously one thing on his mind throughout each of the album's 18 tracks: sex. From the first single "PILLOWTALK" to the standout "TiO," Zayn's lyrics explore sexuality beyond One Direction's sugary-sweet teen romances.
On first listen, it's difficult to not think about his past relationships or current girlfriend, Gigi Hadid. As fans, we are curious to gain any insight on Zayn's ever-illustrious romantic and social presence. But "Mind of Mine" will not reveal any deep dark secrets fans of Zayn won't already know.
Wanting to distinguish himself from the boy band genre, Zayn's R&B-style sex appeal is not shocking. Rather, it's his most accessible form of expression. Besides, have you seen his face?
Born to a white mother and Pakistani father, Zayn has never shied away from his desi identity. So while the Urdu track "INTERMISSION: fLoWer" is unexpected, it is not odds with his public image nor is it a convenient ploy to exotify his art.
Perhaps the most notable feature of this album is how both of these features exist together harmoniously and unapologetically. For millennial desis and Muslims, Zayn's album is not simply an act of self-expression, it serves as an affirmation of our collective identities.
"Mind of Mine" is a fun, seductive, and simple introduction to Zayn on his own terms and in his own words. We do not expect Zayn to be our savior or role model. We will celebrate his successes and forgive his mediocrity. We simply ask that he remain his own authentic self, as we struggle to do the same.
---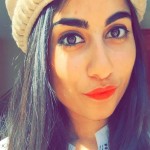 Salwa Tareen is a recent college graduate, community organizer, and writer from Kalamazoo, Michigan. Through her work, she seeks to explore the intersections of language, identity, and politics whether it's in the form of a poem, dialogue, essay or literature review. In her spare time, as a Pakistani-American woman born in Saudi Arabia and raised in Canada, Salwa enjoys crafting clever quips to the question: "No, where are you really from?"