This article is part of an ongoing BG Meet the Dancer series with our friends at Bollyshake, the premier international online portal for Indian dancing.
Yashvi Shashtri and Anisha Ogale are part of the awesome dancing duo recently featured on Bollyshake. Hailing from Lubbock, TX, both Yashvi, 23, and Anisha, 17, have roots in Indian classical dance. Anisha learned Kathak under the Shiamak Davar Institute for the Performing Arts, while Yashvi received Bharatanatyam training under Madhu Manjunath, completed her Arangetram in 2010, and started teaching Bharatanatyam to her own students.
Yashvi and Anisha took a break from traditional dance lessons and instead began choreographing new fusion routines. Besides collaborating together, Yashvi will be pursuing a master's degree in health and kinesiology, and Anisha will be pursuing a bachelor's in business while working at the Agni Dance Company as a choreographer and dance/fitness instructor.
Brown Girl spoke to Yashvi and Anisha about life and their dancing journey. Here's what they had to share: 
How did you two meet?
We met at a Navratri celebration in our hometown of Lubbock, TX. Around a year later, we both happened to be helping choreograph some routines for the Indian Student Association at Texas Tech University. While working together, we realized how our unique styles of dance complemented each other, and have been dancing together ever since! It's been three years in September.
What are your individual dance backgrounds?
Anisha: I've received Kathak training since I was seven years old. Once I established a classical foundation, I turned to learning other dance forms such as Bollywood, Contemporary, Jazz, and Latin Ballroom.

Yashvi: I began my Bharatanatyam training in India when I was 6 years old. After moving to Lubbock, I continued my training along with learning other dance styles like Bollywood, Ballet, Jazz, and Pom.
What inspires your dancing? What does your creative process look like?
We gain a lot of our inspiration from our choreography music— we like to pay special attention to minute beats that add a lot to the end product. We always like to infuse our traditional training with more modern elements of other styles of dance. Usually, our routines don't take long to choreograph. Somehow, we individually choreograph steps that harmonize well with one another — it's almost like telepathy sometimes!
How would you describe your dance style(s)?
While we mix both our styles of Kathak and Bharatanatyam together in all of our routines, we also like to add elements of Western styles to make the dances intriguing and relatable to younger generations. The routines are mostly classical, but definitely not traditional.
How did you get involved with human trafficking advocacy? Why pair dance with your work?
Although Lubbock is a small city, human trafficking is still a big issue here. The trafficking problem is not always given the attention it deserves because Lubbock has a conservative background. The issue is also rampant in India, and we felt compelled to bring light to the conflict through dance.

Dance seemed like a great medium to add a powerful dynamic to existing media images about human trafficking. We also believe that art has the power to bring a community together, and we were lucky enough to have such a supportive community who helped us raise awareness for this cause —$23,000 to be exact!
Who are your dancer role models?
Madhuri Dixit! Who else?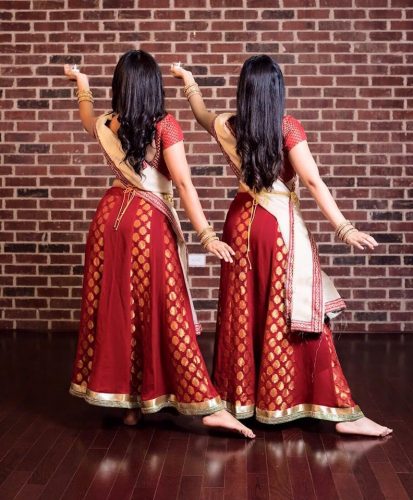 How do you push yourself in new directions with each new piece?
We like to add forms of dance that we may have never been trained in before. For this, we seek help from local artists who help us choreograph routines we could never imagine being capable of!
What's next for Yashvi and Anisha?
This is only the beginning for the two of us. This fall, Anisha will be heading to Austin, Texas to pursue her bachelor's degree in business, while Yashvi will move to San Antonio for her master's degree in health and kinesiology and also work toward becoming a personal health coach and trainer. Although we will no longer live 10 minutes away from each other, we will continue to perform and choreograph together and hope to open our own dance school in the future.
Be sure to check out Yashvi and Anisha's awesome work on Bollyshake, the premier global online community dedicated to Indian dance! You can also follow them on YouTube to see their latest choreography.
---
Bollyshake is the largest platform centered around Indian dance, connecting choreographers, teams, studios and events in over 40 countries (so far)! Their goal is to promote synergy within the dance community, share buzzworthy content and bring unique opportunities for performers from around the world through online competitions and sweepstakes. Join the fun by uploading your dance videos to Bollyshake.com or follow them on social via Facebook, Twitter, and Instagram.
---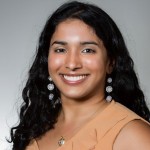 Born in New York and now living in Baltimore, Neena Abraham is the Project/Ad Sales Manager at Brown Girl Magazine. She joined the magazine to work with and befriend inspiring South Asian women as well as stay connected to her culture.