I received a Facebook notification several weeks ago, inviting me to like a page called "World Hijab Day." I didn't initially think much of it and ignored the notification. A few weeks later, I started seeing "World Hijab Day" pop up everywhere on my social media networks and on various news sites including BBC. Taken aback by how quickly this movement was spreading, I decided to take a deeper look at this so called "World Hijab Day."
Nazma Khan, a New York resident of Bangladeshi descent, who experienced discrimination and bullying in school because of her hijab, is the brainchild of such a day. Khan's struggles growing up inspired her to change the misconceptions many people have about the hijab.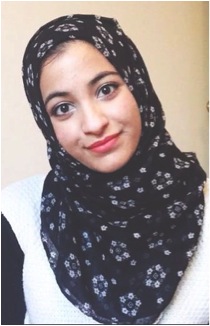 "Our goal is to foster global religious tolerance through Hijab awareness," states the World Hijab Day's Facebook page, which has more than 70,000 likes. The page encourages both Muslims and non-Muslims to participate, and has messages from supporters from all over the world. Can today lead to more understanding and tolerance?
As with everything, there is a fair share of haters. People not in support of World Hijab Day argue that non-Muslims wearing hijab for one day don't experience the racial profiling and discrimination a woman who wears hijab full-time faces constantly.  It's a completely valid argument. To say that someone who wears a hijab for one day will now completely understand the struggles of what a hijabi woman goes through would be completely unfair.
However, I don't believe the intention of the event is to have "non-hijabis" walk in our shoes and experience everything we experience. The intention is to spread awareness and promote tolerance, which is a pure intention. What other people make out of it is out of anyone's control, but instead of jumping on the haters' bandwagon, it's best to encourage this small act of moving forward.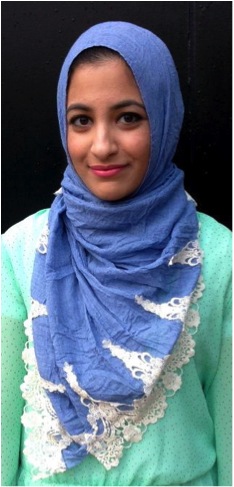 Forget hijabi, I was the only Muslim in my dorm building my freshman year of college. It was terrifying. No one really knew how to act or what to say around me, and I was basically an alien. Slowly but surely, the people around me started to ask questions about my hijab. Most of them thought I was forced to wear it, asking me why I don't just take it off since I was away from home. Some didn't even know what it was for. Almost all had never even known a Muslim person before. Four years later, the same peers still ask me questions about my hijab as they try to grasp a better understanding of it.
World Hijab Day is just a small step forward in incorporating hijab in mainstream society. I don't want Muslim girls in future generations to ever feel like aliens where they should feel like at home. We keep waiting for something big to happen that will forever eliminate discrimination, but what we really need are more small pushes, like World Hijab Day, to make sure that, if not us, but at least future generations will see a day of complete equality. We don't just want to change views on the hijab, we want to change the mindset, and that takes time.
That being said, to celebrate World Hijab Day, share your #HijabOfTheDay by sending us a picture on Facebook or tweeting us at @BrownGirlMag! 
Photos provided by Hera Ashraf.