by Sneha Goud – Follow @Sneha_Goud
Immediately following Donald Trump's election, activists worldwide started planning events to protest his agenda. After months of planning, the Women's March on Washington will take place this Saturday, Jan. 21.
Who came up with the idea?
Activists first floated the idea of a march in Pantsuit Nation, the pro-Hillary Facebook group. Excitement and backlash followed—some felt women of color and issues important to minorities were not included. In response, three prominent activists/women of color joined as co-chairs: Tamika D. Mallory, Carmen Perez and Linda Sarsour. The purpose has evolved to cover intersectional feminism and support specific issues.

Who's going to be there?
As many as 200,000 people can attend the March on Washington.  Over 200 groups, including the Council on American-Islamic Relations, National Domestic Workers Alliance and Black Women's Roundtable are sponsors. Gloria Steinem and humanitarian Harry Belafonte are serving as honorary co-chairs along with a host of celebrities, including America Ferrera, Katy Perry and Padma Laxmi. See a full list of celebrities.
While the most well-known march is taking place in Washington D.C., over 600 sister marches are planned across the country and in six continents. Find a list of locations here.
What's the point of the march?
The march's official mission statement, released last week, does not even mention the name Trump, as organizers seek to distance themselves from an anti-Trump message and instead focus on specific issues.
"We believe Gender Justice is Racial Justice is Economic Justice…We must create a society in which women, in particular Black women, Native women, poor women, immigrant women, Muslim women, and queer and trans women are free, and able, to care for and nurture their families, however they are formed, in safe and healthy environments free from structural impediments."
How do I participate?
It's not too late to get involved. Learn how to register, how to get there, and what to bring in the guides below:
---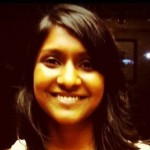 Sneha Goud recently graduated from NYU with an MA in public administration. Follow her on Twitter @sneha_goud for more thoughts on reality television, feminism, and all things South Asian.