Many of us bhangra to our favorite Punjabi tunes with big smiles on our faces and large hand/leg movements, but have you thought about using your dance skills to raise money for orphan girls?
Shaan Mutiyaraan Di Bhangra Club teams up with Childlife Preserve Shishur Sevay to host the first annual fundraiser "Bhangra to Believe" to celebrate the women and girls both organizations empower.
The fundraiser is being held on Sat., May 17, 2014, from 9 p.m. until 1 a.m., at the VIP Room in New York City.
(Check out the "Bhangra To Believe" teaser because it will make you want to bhangra before, during and after the event)!
Shishur Sevay is a non-profit, non-governmental organization based in Kolkata, India that serves as a home and school  for orphaned and abandoned girls. Founded in 2006 by American physician Dr. Michelle Harrison, Shishur Sevay offers an all-inclusive, religiously unaffiliated home to accommodate girls who have been orphaned or abandoned. The girls are surrounded by a nurturing environment, with the opportunity to realize their full potential by developing their minds and bodies.
According to the organization's website, shishur sevay is Bengali and it loosely means "in the service of children."
Dr. Michelle Harrison said the organization serves as a safe place for girls who have already known severe abuse and abandonment.
We protect, nurture and educate them," he said. "Sometimes we help them just dance away their pain. Shishur Sevay has a "dance and movement" program that aims to build confidence and teamwork through dance by fostering an inclusive nature where girls of all physical abilities can participate.
Dheerga Kaur, a member of SMD Bhangra, said the bhangra team, founded in 2008, with the purpose of empowering women through dance, and Shishur Sevay's efforts struck a special chord with the dancers on their team.
Bhangra to Believe is a collaboration between our organizations to celebrate dance and showcase the Shishur Sevay's inspiring work."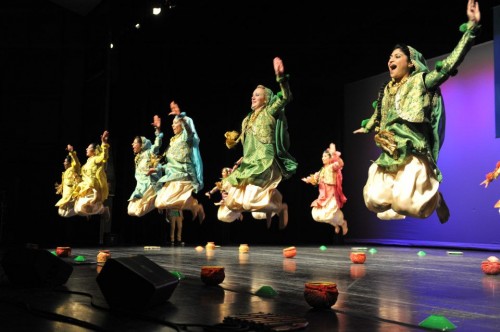 The event starts with an open bar from 9 p.m. – 10 p.m., followed by a number of artistic performances, by South Asian dance troupes in the tri-state area, including bhangra teams SMD, Anakh-E-Gabroo and New York Bhangra Clique. The event will also feature DJ Sunny Entertainment (ft. Dj Raj Minocha and Dj Harvey) and an open dance floor.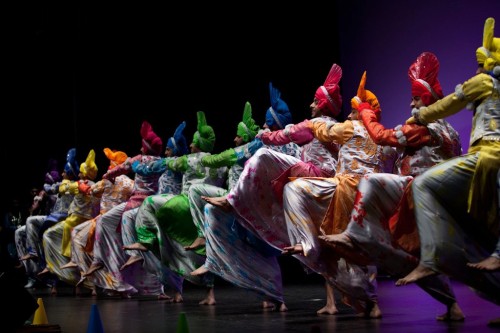 The host committee is estimating a turnout of over 300 attendees. The audience will likely include, but is not limited to, those in the dance, South-Asian, and professional communities from the greater New York Area.
To learn more about the fundraiser, Bhangra to Believe and to buy a ticket, please visit, www.bhangratobelieve.com. All proceeds from Bhangra to Believe will go directly to Shishur Sevay. 
Contact Details:
Facebook: https://www.facebook.com/bhangra2believe
Twitter: https://twitter.com/Bhangra2Believe
Instagram:http://instagram.com/bhangra2believe
For more information, contact Sohini Sircar, sohinisircar@gmail.com, (804) 687.3814.