"Once us brown girls unite as one, there is nothing we can't do. So what are we waiting for?"
After spending countless hours and time on film sets dominated by men, Raashi Desai wanted to create an environment for women to show off their talents. That's what led her to start a campaign directed towards women empowerment.
"Girls for Girls | This is Feminine. This is Strong," is a women empowerment campaign Desai started to unite girls and women of all ages everywhere. Her passion for dance and film led her to create a video showcasing dancers of all ages doing what they love.
"Every female dancer I know has been dancing since they were little girls," she said. "I wanted to highlight them in a powerful way that was motivated by friendship, female relationships, and the power of dance."
Through this video, she hopes to inspire girls and women to not only collaborate with one another but unite as friends. Incorporating women of all ages, Desai wanted viewers to envision the passion and similarity between women in different stages of life.
"I wanted to include women of all ages. I've seen a ton of amazing dancers who are my age, but of course we all started as the children learning from our dance teachers. We will also become the older women who still do everything they can to keep dance in their life. Each section of the video has its own feel and theme that I feel best represents them."
The video begins with a clip from an interview with actress Kangana Ranaut. Inspired by this interview and others of women pushing the feminist message, Desai came up with the name of her campaign.
"In an interview, Kangana Ranauat said, 'the tendency of human beings to see feminine as a weaker emotion…that is what has to be changed.' That quote really stuck with me. I wanted to prove that femininity is not soft or weak. It can be pink or blue. It can be shy or fierce. At the end of the day, feminine is strong and no woman or man should second guess that."
Desai said she has always remained passionate about women's empowerment. According to Desai, while there are many ways to tackle the inequalities women face, she chose to express it through a film, Bollywood, and dance because that is what she is most comfortable and passionate about.
"I've been dancing since I was a child and it's one of my biggest hobbies. I also fell in love with movies and television when I was in middle school. I went to film school and every time I walk on set, I learn more. I love film that makes a statement while also keeping you smiling and hopeful."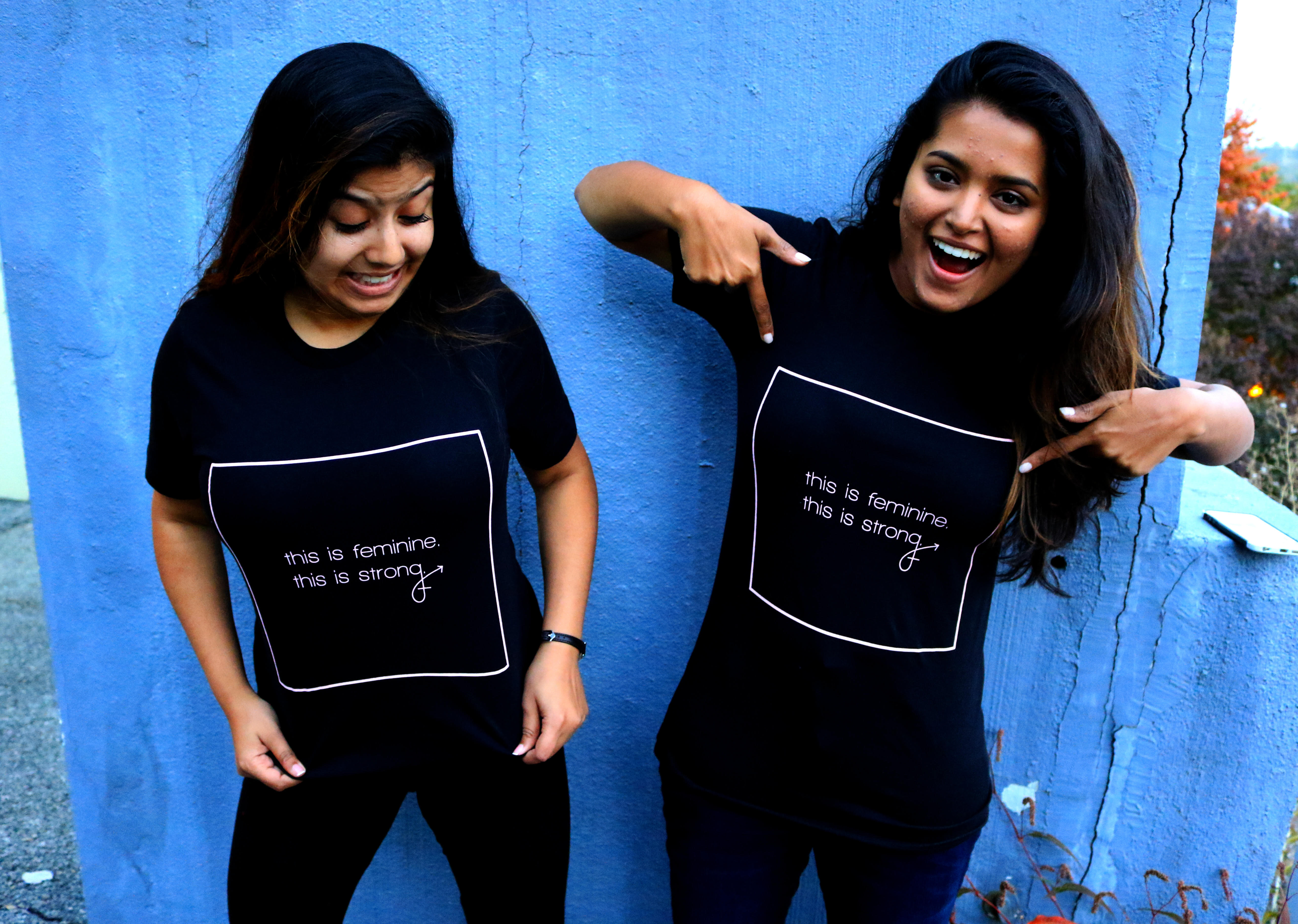 "It baffles me that women are still fighting for their rights and for equality in 2016. We make up half of the population so the minute we decide to ban together and fight as one, I feel like we can take over the world and get what we deserve."
Working alongside other inspiriting women including Shivani Badgi, Proma Khosla, and Pooja Desai enabled Desai to make her vision come to life.
"I was lucky enough to get the help of DJ Shilpa for our amazing mix and then the rest started falling into place. It took about 2.5 months and 40 women. I'm so glad I got to meet some of the nicest and most talented girls around!"
The biggest challenge Desai faced she said was working with a limited budget and schedules of donated talent. Most of the dancers, Desai included, she said worked full-time, which created a few issues when setting the film schedule. However, despite the challenges faced Desai, she feels both thankful and lucky to have been able to work on this project with her team.
"As stressful as shoot days can be, I love working with my girl squad. I'm lucky enough to have girls who come to set with a big smile on their face and make every shoot day very memorable."
For women with a similar passion hoping to follow Desai's career path, she offers this advice.
"The world probably won't run after you with opportunities but don't let that stop you or keep you down. Create your own opportunities and focus on making content that you love. The power of your passion will show no matter what."
Desai hopes to make content that gives one the feeling of hope and power.
"This is truly my passion and I want to continue to shed light on issues that matter to me most through dance and film."