There are thousands of South Asian women, who have migrated to the United States with impeccable skills that have yet to be discovered. Oftentimes these women need some guidance and direction to help improve and explore the skills they possess from back home. A nonprofit based in Queens, NY, just does that for South Asian women, who want to learn the skill of sewing.
Wishwas is an organization that is dedicated to expanding opportunities for low-income communities through leadership development, personal finance management, business/entrepreneurship training and community building. Nivedita Chandrappa founded the organization in 2010 as a response to a growing number of immigrant women in Queens, who lacked access to capital and sustainable work.
We aim to create a safe space where immigrant women can come together and develop confidence, faith and trust in each other and their futures. We envision a world where all women will have the opportunity to achieve financial freedom," Chandrappa said.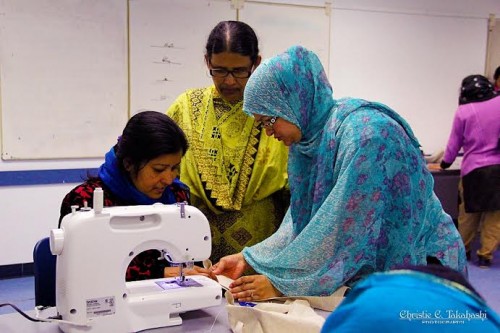 I had the chance to interview Nimet Defirmencioglu, Wishwas' board member to gain some insight about the nonprofit and the women they empower.
Wishwas is a nonprofit dedicated to educate and empower immigrant women through teaching vocational skills.  During the recession, women were increasingly isolated from the work force and became vulnerable with no safety net or insurance. We wanted to make sure these women are aware of the opportunities in this country.

Our goal is providing them the education so they can be updated with skills and knowledge. This organization's concept of empowering immigrant women and providing them the tools to rise out of poverty and gain personal financial security is one that can resonate with any female.

There are an increasing number of emerging designers in the city and we would like them to take advantage of local manufacturing."

The organization started out with donated space from the Kew Gardens Community Center in Queens, N.Y. Wishwas started organizing weekly meetings, where women could practice their communication skills, engage in skill-based training and develop relationships with each other. The idea emerged as a self-sustaining alternative for women to gain control of their livelihoods."
How did the idea come to be?
Our founder, Nivedita Chandrappa, was a journalist working with East Asian communities. During her interviews, she realized that women are always left behind. They were not aware of their social rights and there was a lack of community where they can share their experiences and flourish. Wishwas is a place where we appreciate their traditional skills, such as embroidery, which is as a part of their culture, and then we organize them to work with designers."
How did you get involved with the nonprofit? 
I first encountered Wishwas through NYC Fair Trade coalition's events.  I have a handmade women's clothing line called Soham Dave.  Since I work with local artisan communities in India, I realized the women who immigrate here with their families have the same skills as the women in India and their skills can be utilized to help with embroidery. At Wishwas, we have women with prior experience who come to teach the women how to sew according to industry standards. So they have an option to find a work if they choose to.  We also promote conversations and social engagement in the class, so they have a community to fall back when they need.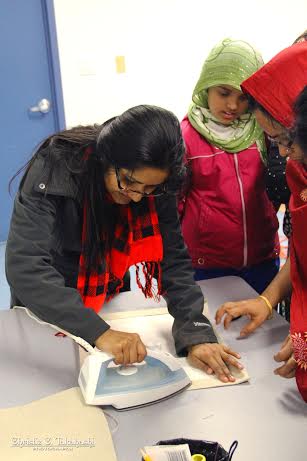 What are some projects Wishwas is involved with?
We are working with designers and fair trade companies.  We work with designer Aga Winnicka, who teaches sewing classes to women involved in Wishwas. We also work with Hand Crafting Justice, which provides access to international Fair Trade markets for unique, handmade goods created by enterprising women in the developing world.
Naznin Sultana, a student at Wishwas, said she loves to learn sewing techniques through the nonprofit.
It is even much better to work with the community people when all are Bengali speakers"
Sultana Alam, another graduate of the program, now helps the organization with administrative work.
I appreciate the work all the women are doing here and each week, we learn a new handcraft, which is more than an expectation for all of us, so thanks to Wishwas for giving us this opportunity."
Ranjana Khan, a noted jewelry designer and a member on the Wishwas board, said:
This cause has touched me deeply because the women in our lives–our mothers, our aunts, our sisters and daughters–are seldom given the chance to work on skills that boost their confidence and financially empower them strength. Wishwas' mission helps make this happen"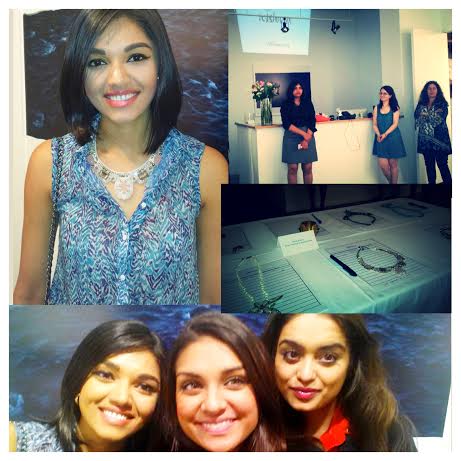 To learn more information about the organization and refer to family and friends, visit their website at: www.wishwas.org.
All photos were provided by Wishwas.