by Azra Siddiqi –
In this two-part 'WiseUp' podcasts, Azra Siddiqi discusses the major news from early June that is affecting our nation in the segments, "Justice is a Manifestation of Love" part 1 and part 2. She also did an exclusive interview with Simran Jeet Singh, a well-known professor and Senior Religion Fellow at The Sikh Coalition, discussing a study the Institute for Diversity and Civic Life did on Islamophobia and it's implications in Texas. The opinions and dialogue below are of the author and do not necessarily reflect the official views or political position of Brown Girl Magazine.
The Islamophobia in Texas study is the first of its kind and the information will be pivotal in deciding the best way to talk about the problem and combat Islamophobia in the future.
Part 1

This study found it to be important to define Islamophobia, key issues and start cataloging Islamaphobia incidences over the past few decades to look at trends. The end goal is to use this study to influence policy and lawmakers.
We have no good sense of what Islamophobia is like in America and more so in Texas.
While many Muslim-Americans share information about Islamophobia not everyone realizes the amount of Islamophobia incidences.
From the study, they are beginning to see a pattern. Many people are able to identify 1-2 Islamophobia incidences but they do not feel it is a big deal. It isn't until Simran Jeet Singh begins pointing out the many incidences in his classrooms that others begin to understand what a serious problem Islamaphobia is.
Texas is in an interesting position. While it is known as backwards due to many of the politicians rhetoric, it is the most ethnically diverse state in the U.S. and has the largest Muslim population.
Religions have been racialized and that is an important distinction to note.
Innocent people are having to deal with bigotry for what they believe, which is a very dangerous situation to be in.
Our elected officials are demonstrating anti-Islam sentiment in their political rhetoric and this is dangerous for two reasons:

They are challenging the foundation of separation of church and state.
They are also giving people the ability to promote bigotry and hate.

Islamophobia has been negatively affecting our kids as well. A way for parents to deal with this situation is to:

Raise your kids to see the goodness in everyone and be appreciative of differences.
People are scared of others due to their fear of being different. Educating others about your beliefs is one of the most important things you can do to fight bigotry.

Part 2

Islamophobia has disproportionately affected the Sikh community because of the way they look with their turban and beard.
The Sikh community has been standing with the Muslim community and refuses to say they are not Muslim.

They firmly believe that the problem cannot be fixed until racism is addressed at its core. They are against deflecting racism to another community.
It is an unfortunate reality that doing the right thing against bigotry has become so uncommon.
It is also incredibly unfortunate that the Muslim community has not been standing up for the Sikh community as well. I see so many people posting about anti-Muslim incidences but are mostly silent when an anti-Sikh incident occurs. It is essential we change and become more supportive of every minority group that is dealing with bigotry. We cannot expect others to stand up for us if we are unwilling to stand up for them.

The way the Sikh community has dealt with bigotry is through education and having people who have committed crimes against the Sikh community to come to the Gurdwara and participate in community service there.

This way the people who've perpetrated crimes against the Sikh community are able to learn more about Sikhism, their values and way of life.
Furthermore, the Sikh community believes that justice is the manifestation of love and enhances the ability to humanize a situation. In this way, people's negative outlooks change and their view of the world broadens.

How to hold those accountable for bigotry?

We have a responsibility to speak out for those who do not have a voice.
When you see bigotry happening, make sure to speak up about it
We need to be effective while fighting bigotry but also show compassion to those who are unaware of what our religion and values are. 
---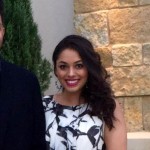 Azra Siddiqi is an attorney who is passionate about politics and currently working on legislative policy for the great state of Texas. She is also hosting a podcast on Radio Azad regarding the 2016 elections and the impacts the South Asian community can make. She wants people to realize that learning about politics is an investment in your and your children's futures. Join her on this quest as we navigate and understand the intricate process of American politics. During her free time, she enjoys traveling, reading novels, trying new restaurants, and cheering on the Longhorns and Cowboys! You can also check out her political blog, Facebook, and Twitter pages! #WiseUp