by Azra Siddiqi 
As we all know, the election is only a few days away (finally!) and we are all suffering from election fatigue. With the overload of information you see on social media, it is easy to feel overwhelmed. Not only that, there are those people who just love to be annoying on social media. We felt the best way to deal with these annoying people was to learn to be annoying just like them.
Here are our thoughts on how to do so:
• Post every article on social media without reading it or looking at its source.
• Make sure to show off what you know regardless if it is relevant or accurate.
• Make sure you constantly complain and blame all your problems on the government.
• Make sure you voice your opinion but only if you're contradicting the other person.
Watch WiseUp's first video skit titled "Election Fatigue" below for more pointers!
---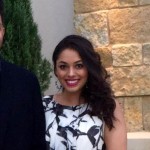 Azra Siddiqi is an attorney who is passionate about politics and currently working on legislative policy for the great state of Texas. She is also hosting a podcast on Radio Azad regarding the 2016 elections and the impacts the South Asian community can make. She wants people to realize that learning about politics is an investment in your and your children's futures. Join her on this quest as we navigate and understand the intricate process of American politics. During her free time, she enjoys traveling, reading novels, trying new restaurants, and cheering on the Longhorns and Cowboys! You can also check out her political blog, Facebook, and Twitter pages! #WiseUp