Are you tired of applying multiple coats of mascara that cause your eyelashes to clump together? And we all know wearing fake eyelashes is an arduous task, not to mention taking them off is another struggle in itself. We have a simple solution for our BG beauty queens – it's the next big thing in makeup: 3D eyelashes!
Enter below to win a set of Younique 3D Fiber Eyelashes, which is comprised of two bottles: the Gel and the Green Tea Fibers. When applied one-by-one, they will make your lashes thicker and longer.  With the 3D Fiber Lash there is no eyelash glue, no damage to your own natural lashes, and it's made out of Green Tea fibers that washes out like a normal mascara.Once the magic happens, your lashes will have that fake eyelashes effect you want, minus the fake eyelashes mess.
a Rafflecopter giveaway
(Disclaimer: Readers living only in the U.S., Canada and Australia can enter)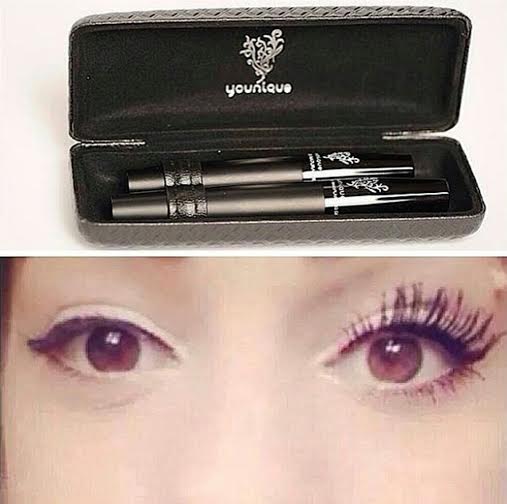 Our BG makeup guru Sapna Sakaria brings you an exclusive video tutorial that reviews the 3D Fiber Lash Mascara product, plus a demo of how to apply the mascara correctly!
Check out her before and after: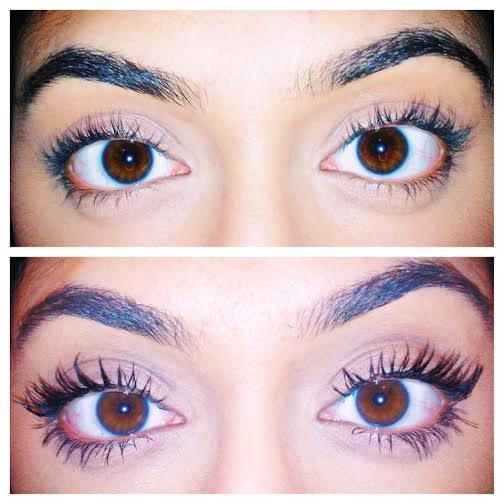 Sapna's testimonial:
 This product is amazing for maximizing your lashes to their fullest potential without worrying about applying those fake lashes that sometimes can look so unreal. Overall, with it's simplicity and sleek all-black packaging, anyone and everyone can use this product with a few easy steps. Although the product isn't waterproof, it lasts a lot longer throughout the day than your average mascara because the transplanting gel coats and seals your lashes between each step. It has a shelf life of 2-3 months just like any other mascara, for hygienic purposes, and removes very easily with a cleanser. I would highly recommend every BG reader to try the 3D fiber lash mascara, especially if you've been failed by every marketing gimmick out there!"
To see more before and after looks: check out Butterfly Kisses' (an independent seller for Younique Makeup) Instagram, Facebook, Twitter and website. And don't forget to purchase your own set of 3D Fiber Mascara Lashes!