South Asian communities are notorious for equating fairness of the skin with beauty, wealth and success, and almost all of us have a catalogue of comments from relatives and family friends to prove it: warnings to stay out of the sun, suggestions of lighter makeup and bleaching creams, disappointed utterances of "you're so dark" after a weekend at the beach.
That's why this video by Wilbur Sargunaraj, an Indian performing artist and celebrity, is so refreshing. The goofy acting and barebones production lend humor and realism to a sensitive, and sometimes painful, topic. Sargunaraj—whose other YouTube videos include the tune "Love Marriage" and segments on village life for NPR—plays an actor on a movie set when the director suddenly realizes that both Sargunaraj and the female lead are too dark for his movie. He hands them skin-lightening products, at which point Sargunaraj tears off his button-down to reveal a "Dark is Beautiful" t-shirt and begins singing.
The tune is fun and incredibly catchy (I've found myself unwittingly humming it hours after having watched the video), and at its conclusion, Debbie Mitra Singh (who plays the female of the music video) offers some ideas about how to change this harmful beauty standard, like reporting biased ads to the Advertising Council of India and calling out "shadist" comments when you hear them.
In an interview with Brown Girl Magazine, Sargunaraj notes:
"As an ambassador for the Dark Is Beautiful campaign in India, I am totally committed to raising awareness and fighting against this terrible mentality that says being fair is a prerequisite to being beautiful or successful! It's my hope that every company that makes fairness creams and their brand ambassadors watch this video and think about the implications of what they are doing.  I will also be the first to tell you that banning fairness creams won't solve the issue!  I want to see our nation(s) freed from the chains of racial discrimination. I want to see people of all shades comfortable in their skin!  I also made this for my aunt who keeps telling me I will never get married because I am too dark like toast!  Aunty, this one is for you…I hope you are reading!"
He also encourages viewers to check out and contribute to the #wilburwcw campaign, where he features various stories and opinions on skin color bias.
Valuing fair skin not only contributes to exclusionary standards of beauty but also perpetuates the colonial attitude that developing countries should aspire to the culture and attributes of the West. Sargunaraj's video is a small step in the right direction—here's hoping it paves the way for many more.
---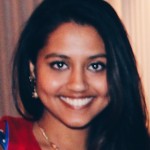 Meghana Kaloji is a second-year medical student with a B.A. in English literature and an M.A. in public health. She is passionate about narrative medicine, women's reproductive rights, and the role of social justice in healthcare. Her other obsessions include Parks and Recreation, carrots with hummus, used bookstores, and fuzzy socks.