Two years ago, I embarked on one of the best adventures of my life till date. In order to finish up the recommended requirements for my second major in Spanish literature, I decided to study abroad in Valencia, Spain, for a month. Impulsive decisions are usually not ones I pride myself in taking, but this one was definitely one of them.
Many people make the most of their study abroad experience by trying out different activities, meeting new people, and even sampling unique cuisines. I did all that and more during my one month stay in Spain and I definitely recommend these ideas for your next study abroad adventure!
Language exchange groups:
What's a better way to spend a casual weekday night than by going to the bar, grabbing a cold, foamy beer, and conversing with strangers in a language you admire? Maybe it's not the ideal for most introverts, but it is definitely an environment where you can step out of your comfort zone and embrace your surroundings. In Valencia, I did just that. Although a little nervous to enter such an environment because I would have to shed my initial introverted tendencies, it was much easier than I thought it would be. The language exchange program facilitators were in charge of alleviating the stress and continued to encourage people to talk to their neighbors. Valencians are quite friendly people, so my discomfort was soon a thing of the past. After a beer or two, conversing with strangers was simple and my friends and I learned so much about others around us, from meeting people who wanted to be professional sports players to others who knew four or more languages and hoped to continue learning them. The social atmosphere created by the conversational groups couldn't have been better and left me with friends that I still keep in touch with two years later!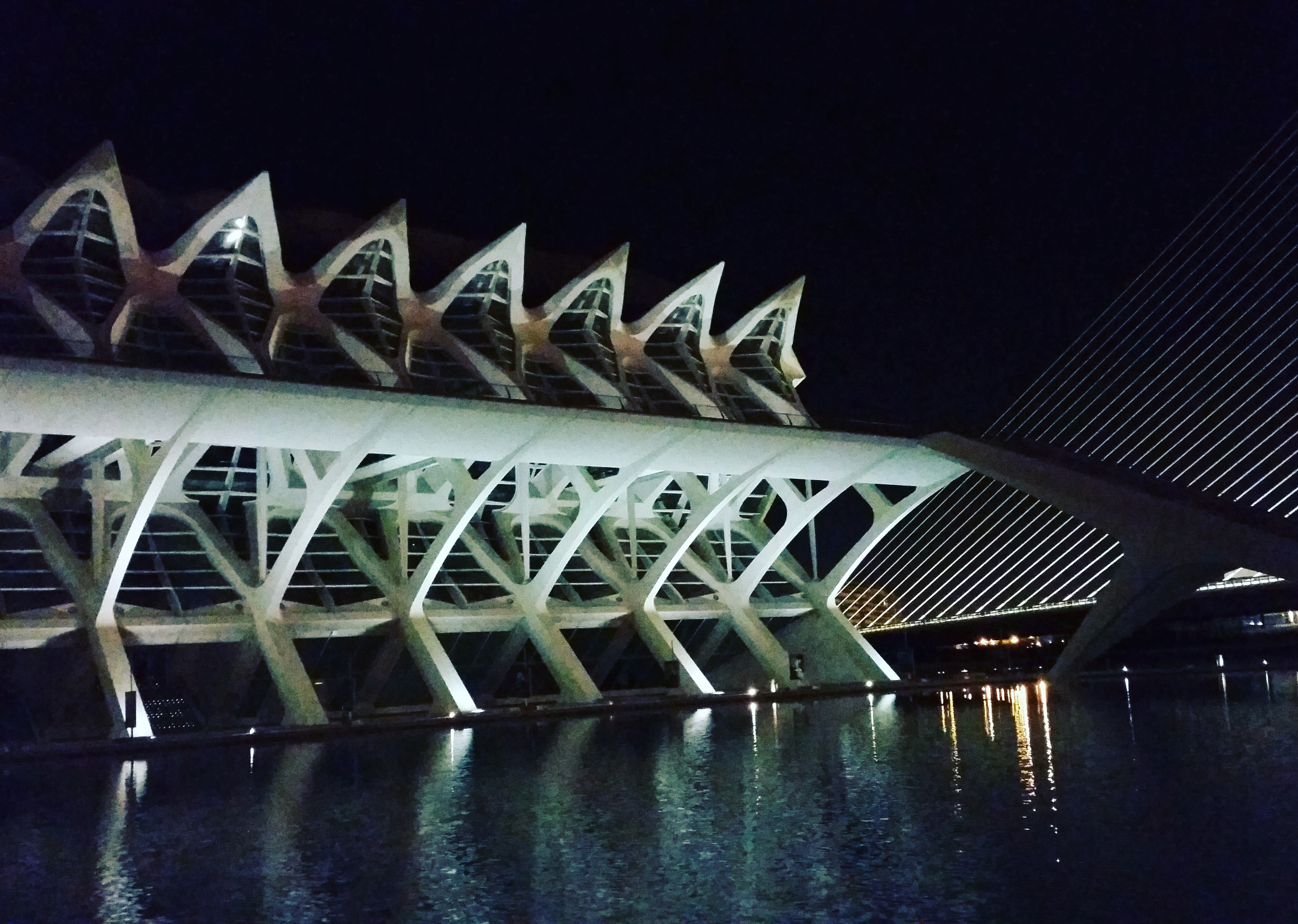 [View of the City of Arts and Sciences in Valencia at night.]
Visiting Spain and not seeing a Flamenco performance is an injustice in itself. Even though Flamenco performances are most commonly found in Southern Spain in cities like Sevilla, a little internet research goes a long way. Fortunately enough, I found a small café hidden in the narrow streets of Valencia that hosted professional Flamenco performers on a weekly basis, not to mention they served one of the best Sangrias I had during my one month stay in the country.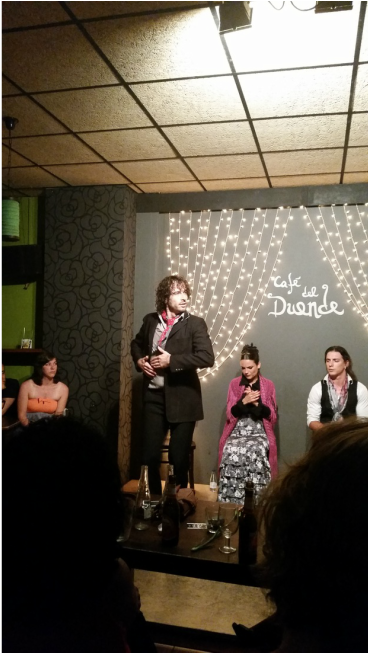 [Flamenco performer mid-show.]
The male and female Flamenco performers were nothing short of amazing, and although the small café only had a 35-40 person capacity, the applause and !Ole's! could be heard for miles. The Flamenco performers were also accompanied by professional musicians, carefully singing and performing Arabic-influenced rhythms as the dancers expressed their passion for dance with carefully crafted movements of their feet. When nostalgia kicks in every now and then, I can still imagine the melodious singing and vivid performance.
Historic Valencia
One of the best moments I had while studying abroad in Valencia was exploring the historic city on my own. Usually, I would not shy away from recommendations from friends and peers, but I thought I would take the touring into my own hands. On a walk through one of the popular streets of Valencia, Calle Colon, I discovered a cathedral built in the 16th century, a tower built to prevent invaders even earlier on, and a museum that housed remnants of skeletons from those that had once settled the area long, long ago.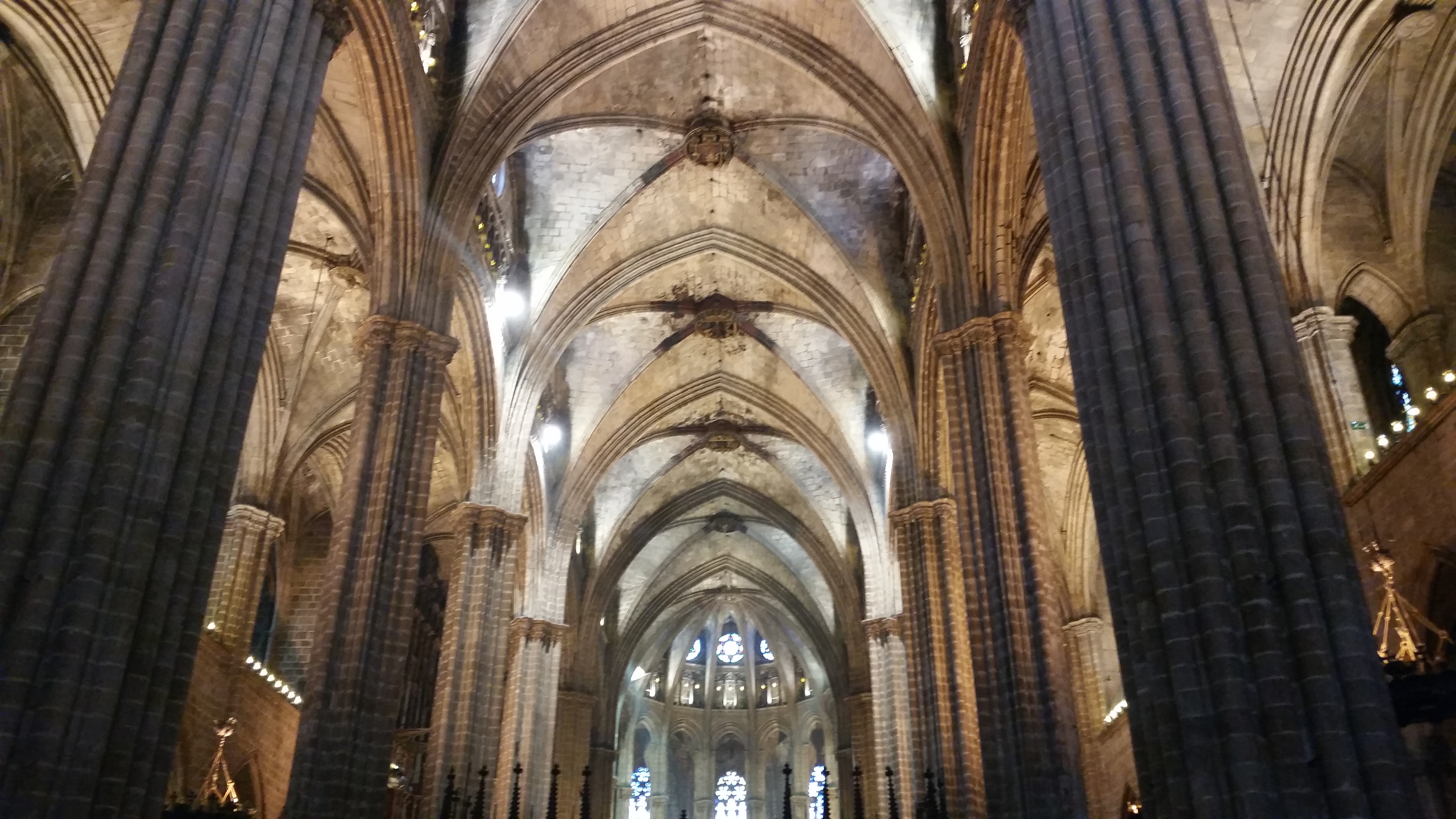 [Interior of one of the city's oldest cathedrals.]
Of course, not all of these places were discovered on one stroll through the city, but it only took me two or three strolls to find and admire some of the most beautiful buildings I have ever seen. Although exploring a new city on your own can be scary, once you get used to the environment, it's a great way to know the city better and learn the history of a place that has been existing much much longer than you have. Walking through unfamiliar streets and talking to unfamiliar people can sometimes really change your experience for the better and create worthwhile memories you'll always remember.
Dining on the streets of Spain
In the U.S., outdoor cafes and/or restaurants are not as popular as we think they are. We are so used to sitting in the comfort of an air-conditioned room, quietly enjoying the ambiance of a mediocre restaurant that we can sometimes even forgo the chance of sitting outside in the open air even when we have the chance. A majority of the time, whenever I didn't have meals with my host family, I chose to sit outside when I ate out at various restaurants and cafes. Even though it was a small change, it made the experience much better than if I had sat in a confined room drinking my very exotic Spanish vino. Enjoying the outdoor seating, allowed me to enjoy the music that came from an old, experienced accordion player, so cheerful and melodious. I had the opportunity of admiring other people sitting outside in other restaurants across the street, laughing and thoroughly consumed in their conversations. And the natural breeze that drifted by made devouring exotic calamari and washing it down with red wine a complete dining experience full of comfort and authenticity.
Exploring towns nearby
When people study abroad, many feel the strong need to visit all the cities they can in the limited time that they have. Personally, I think it's best to really enjoy the city that you're in and visit towns that are in close proximity to you to prevent costs from adding up. Instead of traveling to other European countries for a maximum of 2-3 days (because we had class from Monday to Thursday too), I decided it would be best to make use of efficient Spanish transportation to travel to a town nearby. I visited Sagunto, only a 1-hour train ride away from Valencia (for a low cost of 10 euros!). Sagunto is known for its popular Roman ruins and archaeological museum.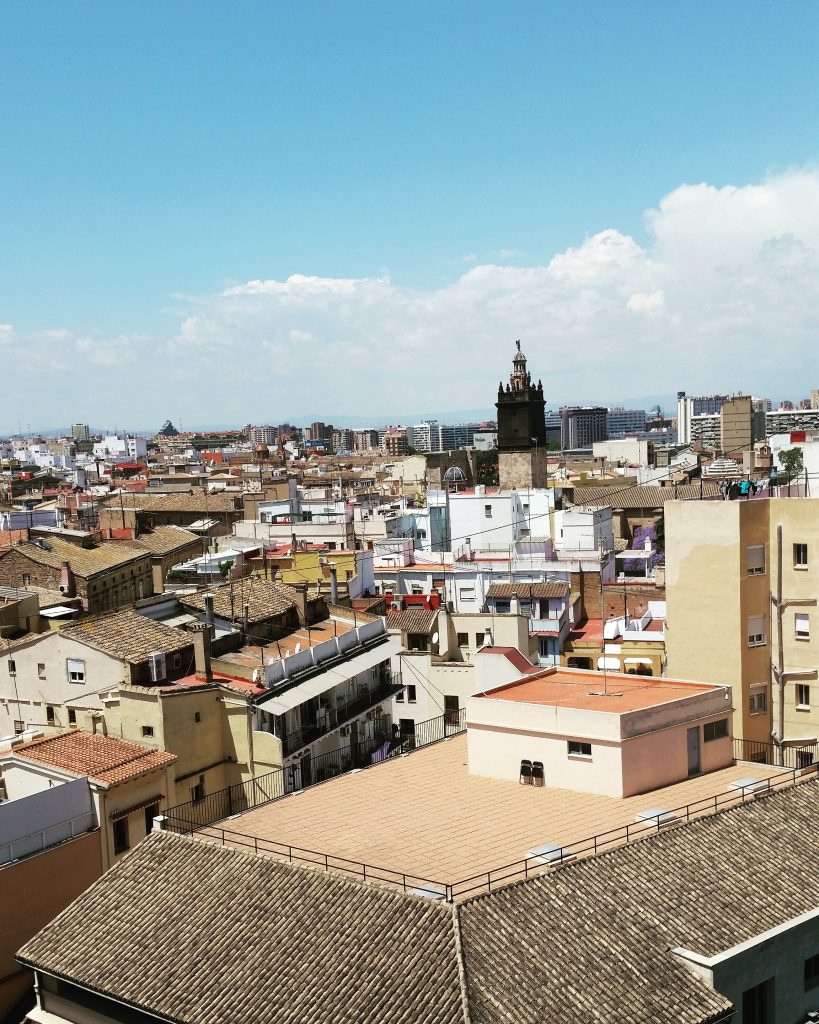 [Valencia's residential areas are full of colorful homes.]
The town is situated on a hill and one must hike up to the top in order to see the epic Roman ruins, which were worth the sweat and the muscle pain, especially if you love hiking. The ruins were preserved really well and created a wonderful historical and photographic experience. Souvenir shops nearby were another treat because they sold glass artifacts that were truly native to the northern region of Valencia.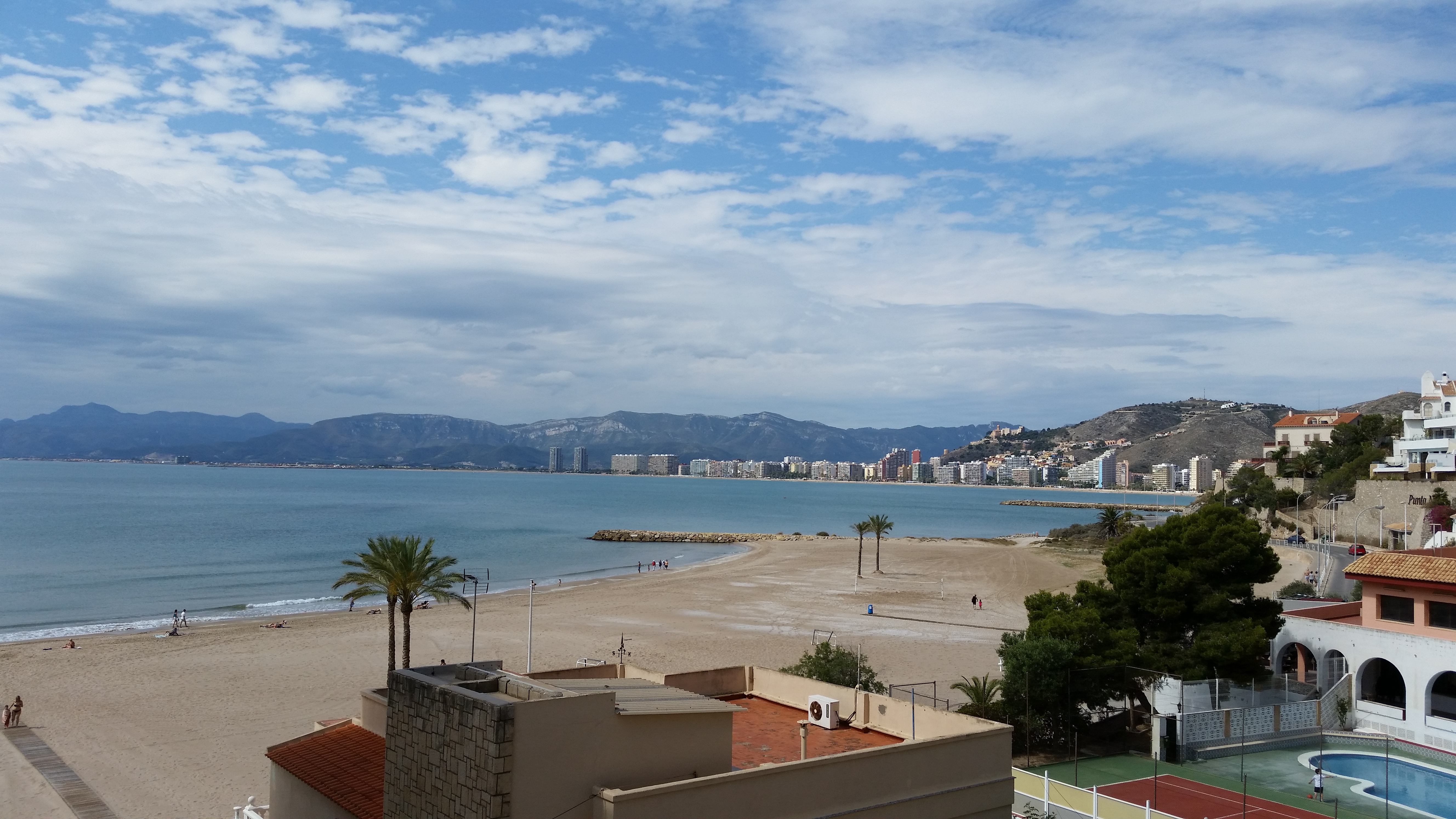 [Valencia's beaches are what draw domestic and international tourists to the area, year-round. This one is in the small tourist town of Cullera – two hours from the main city.]
Studying abroad in a new place can be intimidating, especially for those who struggle with the foreign language and/or have not been abroad for an extended period of time before. My study abroad experience was made easier because I spoke the language, but it was equal, if not more exciting because of all the new things I had the chance to see and try. So whether it's sipping beer with strangers, watching a popular cultural performance, or discovering the history behind a place, find an activity that suits your interests (or acquire a new one!) and welcome new experiences for an unforgettable study abroad experience wherever you choose to go.
If you would like to share a travel story for our weekly #TravelTuesday posts, be sure to email our editor-in-chief, Trisha Sakhuja at Trisha.Sakhuja@0mq.349.myftpupload.com.
---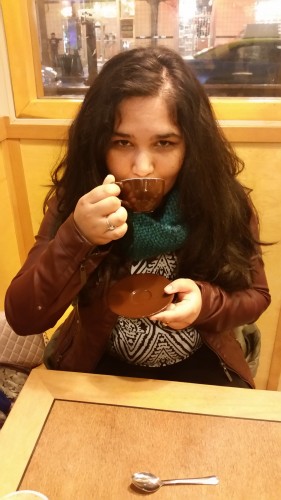 Anuja Shashipadme is a recent graduate of the University of Virginia with a double major in Cognitive Science and Spanish literature. When she's not drinking coffee, you can find her traveling to different places, writing poetry, or getting lost in a good book.