At the pool, I felt invincible. My tan lines symbolized hard-work and determination. I embraced the scent of chlorine as my own and I happily consumed giant Chipotle burritos because calories equaled fuel—not fat. At the pool, the way my body looked was irrelevant, the only thing that mattered was my performance.
However, outside the pool, I felt lost. High school is already a period of insecurity, but my new body appearance made it even harder to fit in—especially by Indian standards. Swimming had gifted me with developed lats and strong shoulders but those traits made Indian clothes my worst enemy. Even when I sent in my measurements, somehow the tailor still didn't understand how a girl could have a V-shaped body.
Besides clothes, the biggest insecurity was around my skin color. At the pool, girls were envious that I would tan instead of burn. Outside the pool, aunties would constantly suggest natural remedies to lighten my skin to be "pretty" again. My other Indian swimmer friends and I would bond over the pressure to lighten our skin, especially around homecoming or prom season.
To be fair, the percentage of these comments was low compared to the positive encouragement I received from friends and family. Though subtle, these comments affect more than just swimmers, they affect all South Asian women athletes.
The social stigma within Indian culture around dark skin color affects girls and women in almost all sports, even at the professional level. Ishita Malaviya is India's first female professional surfer and she receives comments like:
"Oh, Ishita you look so dark, you look like you're working in a charcoal factory."
So quickly people overlook her skills—how she can ride giant waves in the ocean—to focus on insignificant details, like her skin color.
In India, I've personally witnessed the insecurities that deter Indian women from sports. Women shy away from exercise because they worried about gaining too much muscle or getting too dark. The desire to be skinny still seems to prevail over the desire to be fit are healthy.
It's going to take a while before athletic women are well accepted by Indian beauty standards. Comments about skin color, experiences with poor-fitting clothing show that expectations set by popular culture are very much misaligned to the realities of women who play sports. Indian female athletes in mainstream media are still few and far between.
Fortunately, we saw female Indian athletes such as Dipa Karmakar, Sakshi Malik, and P.V. Sindhu at the Olympics this year.
We also see more brands and celebrities encouraging sports in India. For example, Nike recently partnered with Deepika Padukone to break the taboo around sports in India with their latest ad, "Da Da Ding." In the short video, Indian female athletes are portrayed as strong, fierce, and confident. The video went viral, which makes me want to believe people want to see change.
I'm hoping by creating a dialogue around this issue, it will help get us one step closer to acceptance.
---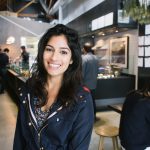 Akansha Agrawal is a writer, pilates instructor, and an Insights Analyst who lives in San Francisco, CA. She is also the creator of Citrus & Gold— a blog that focuses on wellness for the mind and body. Akansha loves to connect to like-minded individuals so feel free to say hi on Instagram or Twitter!