I quit my job with UNICEF in sub-Saharan Africa and came back to the States in December 2014. Since then, I've started a few projects, did a book tour and media campaign around my novel (part of which Brown Girl Magazine helped publish!), and have done short-term assignments for a number of companies and organizations.
I've also been looking for a full-time, long-term job ever since I came back. As is the case with a lot of professionals in transition, landing that next dream job has been difficult. Through articles, papers, and the occasional cathartic social media post, I've begun examining the systemic social and cultural biases that have impeded me as a gay, brown woman from getting where I want to go, despite having some great accomplishments to my name.
I'll give you a high-level summary: a lot of the issues are fundamentally unfair and totally out of my control.
As both an author and an international development practitioner, the vagueness, inaccuracy and childlike repetitive nature of Donald Trump's* bigoted rhetoric is almost too stupid to believe. It's also incredibly infuriating, because I am held to a much higher standard in my interviews than he is as a front-runner candidate for President of the United States. So, to properly highlight this unbelievable double standard, I took many of his actual expressions and put them into a cover letter. The result is, of course, ridiculous.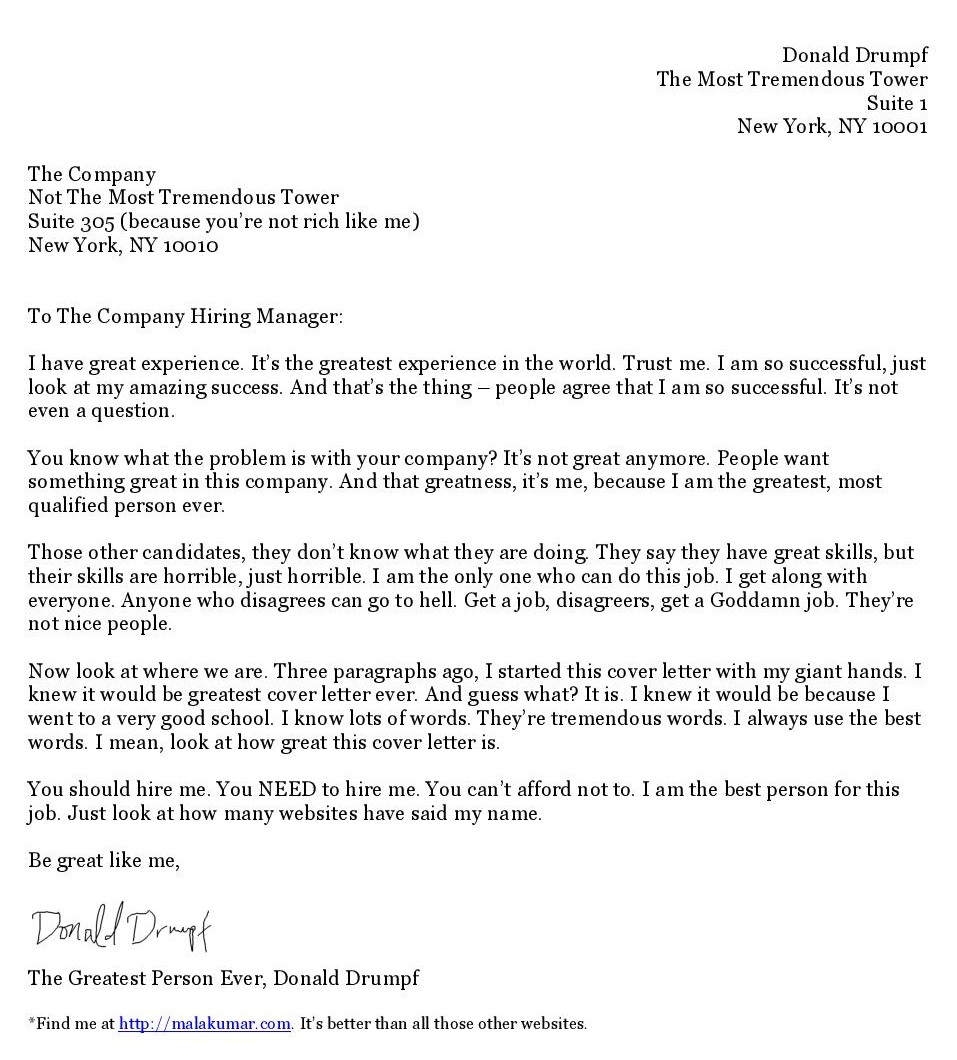 ---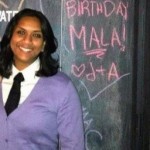 Mala Kumar, the author of "The Paths of Marriage," is an international development and ICT4D practitioner based out of New York City. She has held innovative jobs with some of the most prestigious institutions in the world, including the United Nations. Mala is excited to use her global network and The Paths of Marriage to connect people as part of a growing community and dialogue on building a more compassionate, open, and empathetic world. When not immersed in work or writing, you can find Mala exploring NYC's culinary adventures, in an intense workout at the gym (often to mitigate the effects of said culinary adventure), planning her next international excursion, or blocking out subtitles on the latest French film. Feel free to contact her at authormala@gmail.com. Find her upcoming events on her website.