My family moved to Dubai in the summer of 2014 from Geneva, and I've been an emotional mess ever since. I missed Geneva and felt that I didn't fit in Dubai. As a result, I was an extremely negative person; until I climbed Mount Kilimanjaro in the summer of 2015.
Unsurprisingly, climbing the mountain was a difficult task. It took us six days to ascend the mountain and two days to descend. Every single day was a push, and each day was harder than the last. After a certain point, physical strength was not a factor – it was all based on mental strength.
But as a result of the climb, I have become more aware of how I can achieve anything as long as put my mind to it.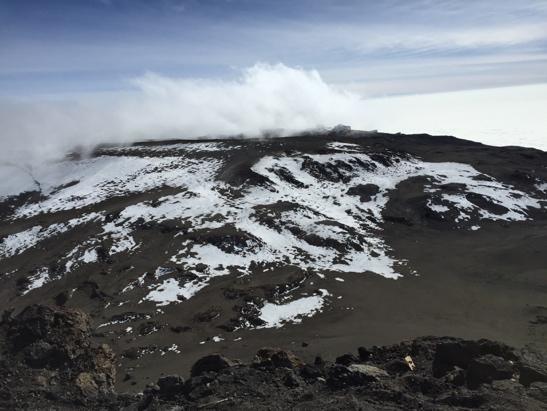 When we were at the summit of the mountain, our head guide, Bwenje, told me something I will remember for as long as I live:
"Once you find your personal summit, whether it is a mountain or not, there is nothing which can stop you from reaching it."
This phrase, which I return to every time I start doubting my ability to achieve something, reminds me of the "Stockdale Paradox" – named after Vietnam captive, James Stockdale,  an American and United States Navy vice admiral.
Stockdale was captured and held captive during the Vietnam War for eight years, and despite being tortured day in and day out, he made it out alive. His experience is the basis of the Stockdale Paradox. Stockdale had a goal to make it out alive. On the other hand, he also knew that before achieving this goal, he would have to face many obstacles, which is  the brutal truth. Once he accepted the truth, he knew he could survive.
When asked who didn't make it out of Vietnam, Stockdale replied:
Oh, that's easy, the optimists. Oh, they were the ones who said, 'We're going to be out by Christmas.' And Christmas would come, and Christmas would go. Then they'd say, 'We're going to be out by Easter.' And Easter would come, and Easter would go. And then Thanksgiving, and then it would be Christmas again. And they died of a broken heart.[15]
Stockdale then added:
This is a very important lesson. You must never confuse faith that you will prevail in the end—which you can never afford to lose—with the discipline to confront the most brutal facts of your current reality, whatever they might be.[15]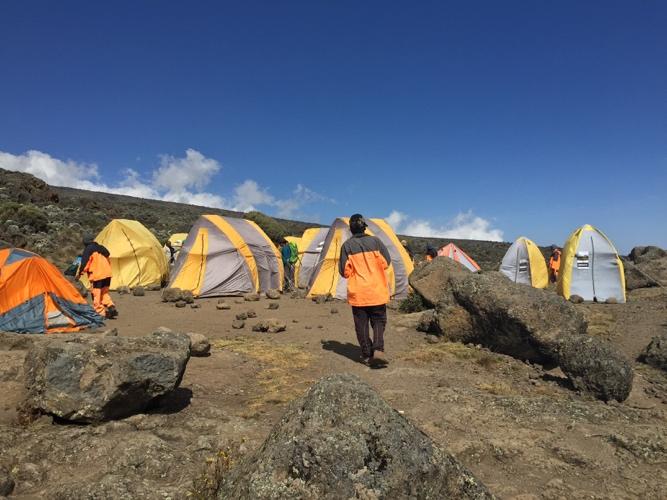 On my climb to the summit of Mount Kilimanjaro, I was replicating the Stockdale Paradox. I was sure that I would achieve my goal, but I had also accepted that it wouldn't be easy. I am currently in high school, which means for the next few years of my life, I have to be extremely determined to do well so that I can achieve what I want in my future.
Even now when I talk to my dad, he constantly brings up the Stockdale Paradox, to remind me that for some things there is no easy way out but to accept the brutal facts and also know that, in the end, you will achieve your goal.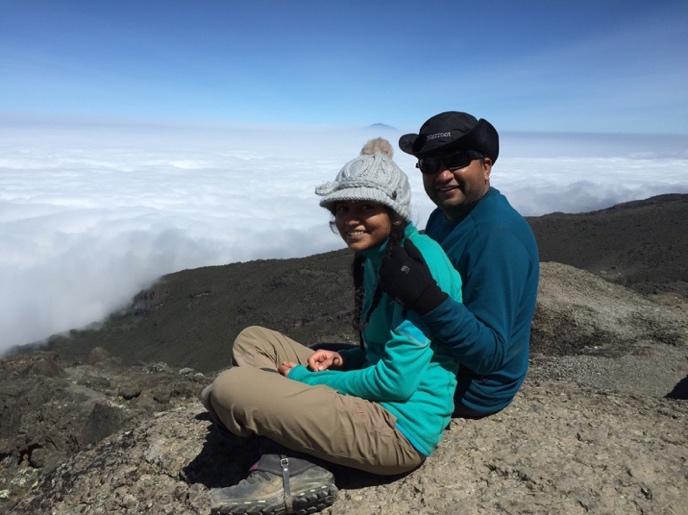 Another interesting fact that helped the Americans survive the torture they faced was the company they had of each other. They developed the tap code which enabled them to communicate through the walls of their cells, a code which was based on the alphabet. This support system was an important factor in their survival. When climbing Mount Kilimanjaro, I had an impeccable support system consisting of my guides, friends and especially my father. These people were the main factor in determining my success, because, without them, I couldn't have done it.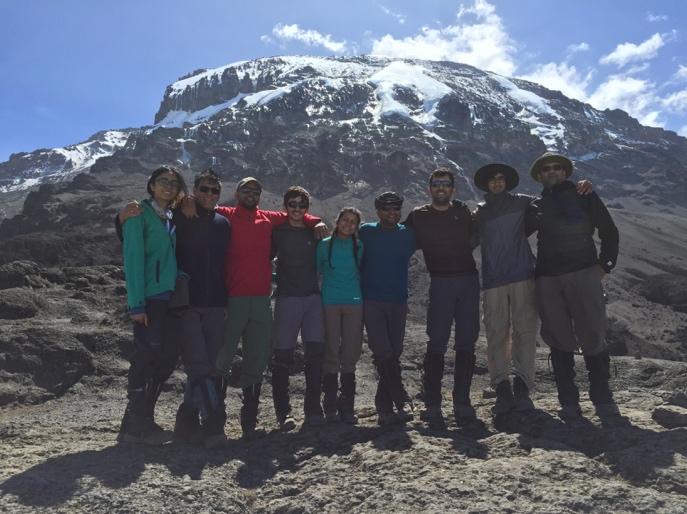 When I came back to "civilization," I realized that this support was not something that I had only on the mountain, but is something that surrounds me every day of my life. I have friends all around the world who I know I can always rely on to cheer me up or have meaningful conversations with, and a family, which is always by my side to not only make me feel better on lonely days but also teach me new lessons and tips about my surroundings and myself.
Although I still miss living in Switzerland and I don't feel like I fit in Dubai completely, I know I have the ability to achieve my goals. No one is ever going to have a perfect life or be a perfect person. We all go through tough times and the only way for us to be content is to find what our ultimate goal is and tell ourselves that to get there we have to face the brutal facts.
Today, as I sit here, after deleting and re-writing this article several times, I know exactly what I was looking to write about. Yes, I summited a mountain at 5,895 meters, but reaching the summit of Mount Kilimanjaro was only a head start in reaching my final summit. I still have a long way to go and a lot of emotional stability to build. However, I have found my personal summit, and along with it, I have also accepted that I will have to face many brutal truths but it will lead to ultimately achieving my goals in life.
---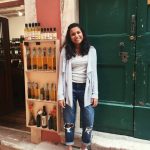 Anjali Deepak, fifteen-years-old, currently goes to high school in Dubai, but spent all her primary school years in India and moved to Switzerland for middle school. Her hobbies include art, playing the drums and guitar, reading about psychology, and spending time by the water.