by Nisha Khan 
Pakistani actress Veena Malik has been slapped with a blasphemy charge of 26-years for acting in a mock wedding on Geo TV, while religious music played in the background. Her husband Asad Bashir Khan along with the chief of Geo TV and the host of the show have also been charged with the same offense.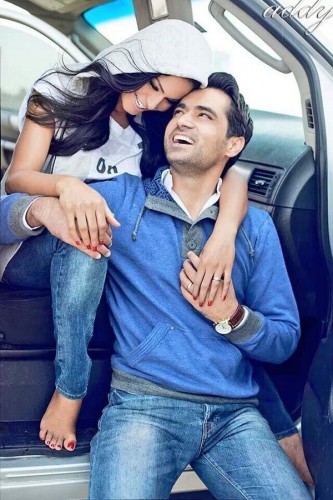 "Twenty-six years is a lifetime," Malik said to Gulf News. "But I have faith in higher courts in Pakistan. When the final verdict comes, it will do justice to me. Nothing bad is going to happen."
The verdict was handed down by a Pakistani anti-terrorism court, that believed she was depicting a prophet's wife.
The order was quoted as stating, "the malicious acts of the proclaimed offenders ignited the sentiments of all the Muslims of the country and hurt the feelings, which cannot be taken lightly and there is need to strictly curb such tendency."
Malik, who is a new mother to a baby boy, might take the charges with a grain of salt, but Pakistan's blasphemy cases have had their fair share of spilled blood in the past. It wasn't too long ago when the story of Asia Bibi shocked the world, when her rumored blasphemy led to a sentence of death by hanging.
Even though the charge might not be applied to its fullest extent for the actress, the relationship between the entertainer and Pakistan has always been a rocky one.
Malik is best known for her stint on the reality show "Big Boss" (India's equivalent of "Big Brother"), where she not only unapologetically spoke her mind and dressed as she willed, but was also seen interacting with co-participant Ashmit Patel, brother of Bollywood actress Ameesha Patel, in a romantic manner. Despite having appeared in numerous films and television shows previously, this all seemed to rub the Islamic leaders of Pakistan the wrong way.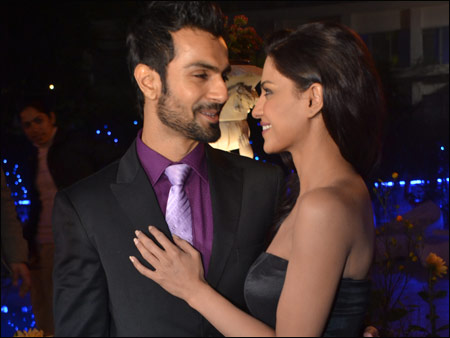 "This is a male-dominated world and they try to cut to size all bold women. In Pakistan, it is a crime to be bold, beautiful and young. And I am all three," she said.
She was labeled as a woman who brought Pakistan shame and she didn't hesitate to speak out against it. In a famous interview in 2011, a noted cleric Mufti Abdul Qavi got into a heated exchange with Malik, telling her she had disgraced Pakistan with her behavior. The actress shot back every insult with twice the eloquence, reminding Qavi that his focus should be on terrorists, rapists and thieves, not entertainers like herself.
After airing, the actress gained support from women's rights groups and liberals who saw her as a strong Pakistani woman, unafraid of breaking societal structures that many women in Pakistan are forced to live in. With supporters also came the naysayers, who still had it out for the actress.
In the months following the interview, Malik notoriously posed for the cover of the December issue of India's FHM magazine. The tension between Pakistan and Malik reached an all-time high with the brunette posing nude, donning a fake ISI tattoo (Pakistan's intelligence agency) on her arm.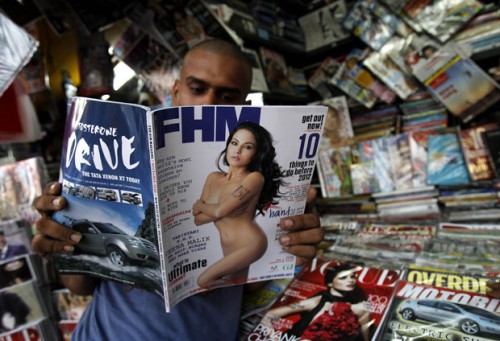 Petitions rolled out like red carpets against the actress, demanding she be kicked out of the country for defamation and showcasing lewd behavior. Malik responded with a lawsuit against the magazine, proclaiming she was photoshopped nude and will not be taken advantage of.
It seems as though women who do not fit the Islamic fundamentalist ideal of quiet, obedient and passive are publicly vilified the way Malik has been for many years. Although people have the freedom to criticize her work, it seems Pakistani extremists have taken the final jab in attempts to shut her out for good.
Whether the blasphemy charges go through or not, the glaring question that should be on everyone's mind is will there ever be freedom of speech in Pakistan? How many women will be the easy targets to such laws?
In regards to Pakistani women, Malik said, "I want to tell them that you are beautiful and strong, and you don't need to hide under the shadow of a man just because you're a woman. They have to be told that they don't have to wait for a man to feed them, they have to be told that they are strong. These women don't know how strong and beautiful they actually are."
[divider]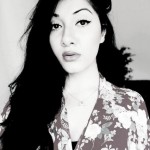 Nisha Khan is a writer based in Toronto, who is pursuing Journalism. She always has her head in a book, whether poetry or a cheesy romance novel. When the pen is down, she enjoys watching trashy reality shows, baking ready-made cookies and binge-buying apps on her phone.