by Soni Satpathy-Singh – Follow @SketchyDesi
Who needs a four leaf clover when you have kale, spinach, mustard greens, and fenugreek, not to mention other cruciferous vegetables, that give you the feel goods? And the luck of the Irish ain't got nothing on the skill of an Indian, not when it comes to creative ways to cook greens. In honor of St. Patrick's Day, I'm sharing recipes from 13 exceptional brown women food bloggers. Good luck getting through this list and not wanting to cook at least one if not all of these healthy and delicious dishes!
1. Avocado Naan with Garlic Kale and Roasted Acorn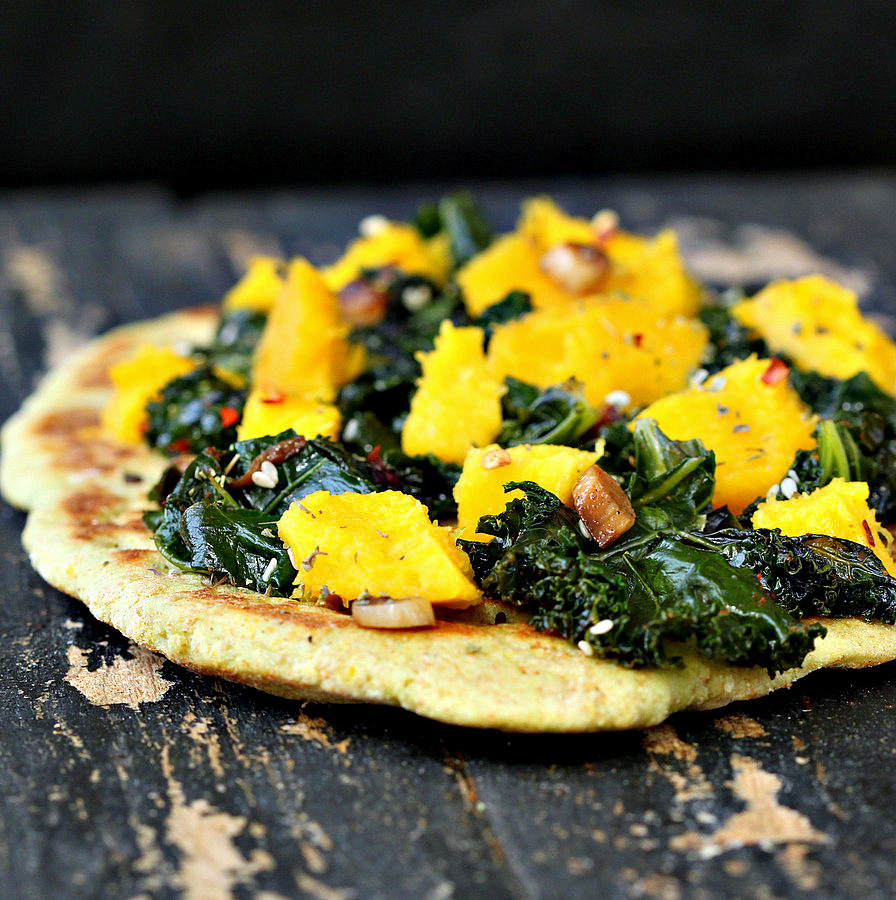 Award-winning cookbook author, recipe developer, and photographer Richa of the blog Vegan Richa knows her way around vegetables; so it only seemed natural that I include her on this list.
This recipe is a keeper, something you should save and revisit. It straight up educates on various ways to make non-dairy naan. Avocado instead of yogurt? What? Brilliant!
Each component of this could be a stand alone dish in itself. I'm focusing on the garlicky kale for this segment, though,  which, like most of Richa's recipes, is simple, clean, and seriously delicious.  All you need is a little vegetable broth, fresh garlic, salt, chili powder, and sesame seeds. Get the recipe here.
2. Crispy Kale Chaat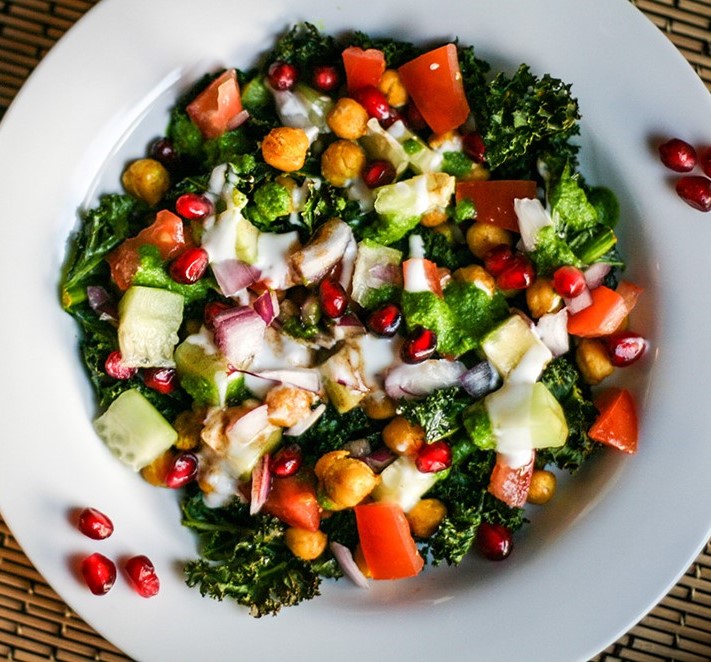 This blog post and recipe is after my own heart. After dining at the James Beard Award-winning chef Vikram Sunderam's Rasika in Washington D.C., I was smitten, no, out-right obsessed with his kale chaat. Inspired by "the whole palak chaat craze" Chef Sunderam ignited, blogger Swati of The Full-Time Foodie created her own version of the leafy cult favorite.
I believe the kale in Rasika's chaat is fried. Swati's, however, is baked which allows me to enjoy sans guilt.  Get the recipe here.
 3. Kale Paneer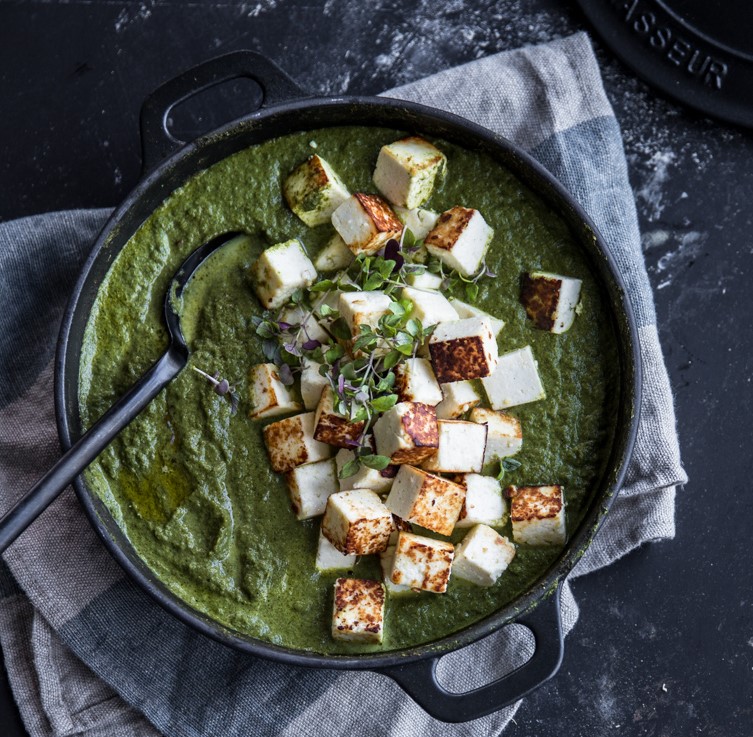 "Why not give the good old Palak Paneer a fabulously modern twist and make it with kale?", questions food/lifestyle photographer and cookbook author Sneh Roy of blog Cook Republic.
I'm happy she posed and answered this question with the wholesome green dish she concocted. Sneh revealed that the kale version is nuttier and smokier than the silkier spinach version, though overall there is not a profound difference in taste. Seems you can't go wrong with either leafy green.
With helpful tricks and easy to follow instructions, this recipe is a must make. Get it here.
4. Indian Spiced Kale Chips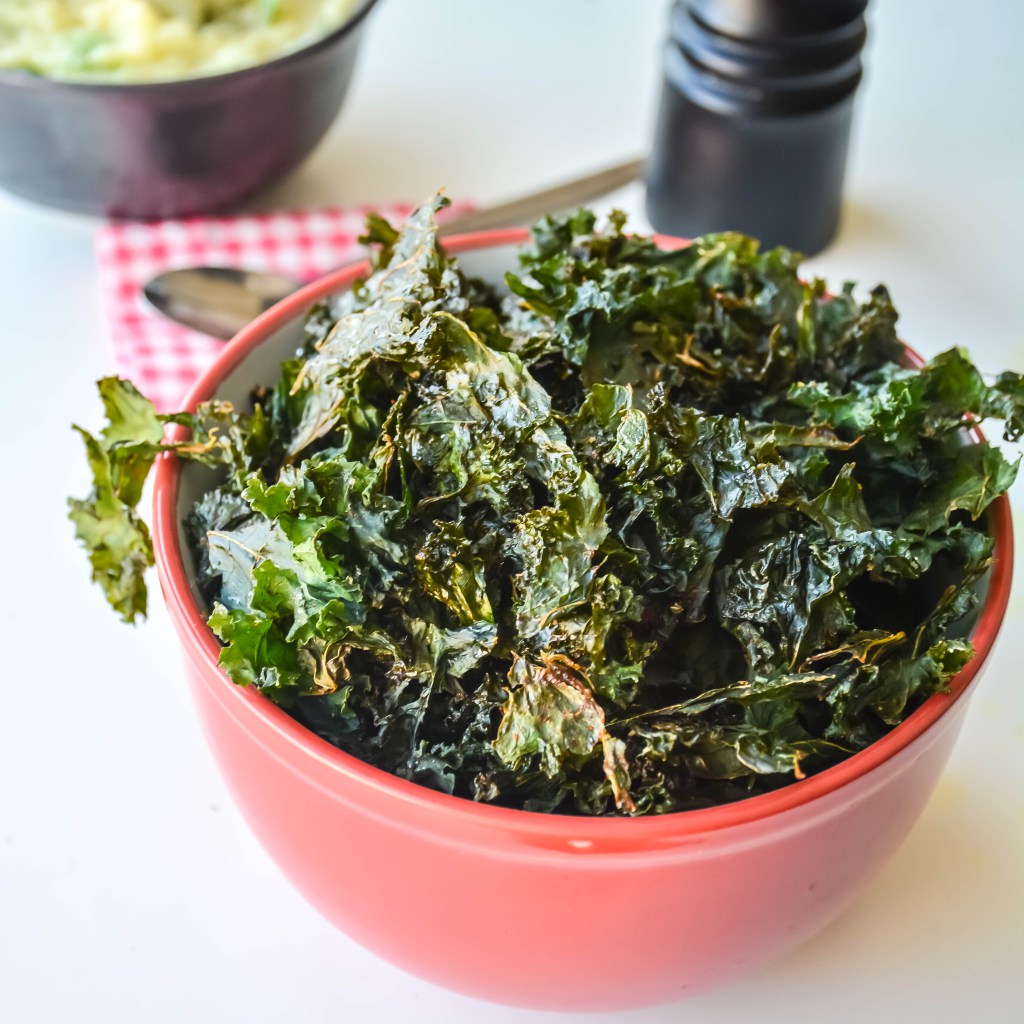 In this kale crazy world, kale chips is not a new concept. But having a reliable recipe that satiates both the chip enthusiast and masala monger in me is possible with Relish the Bite's Suganya Hariharan's recipe. Get it here.
5. Swiss Chard with Ginger and Cumin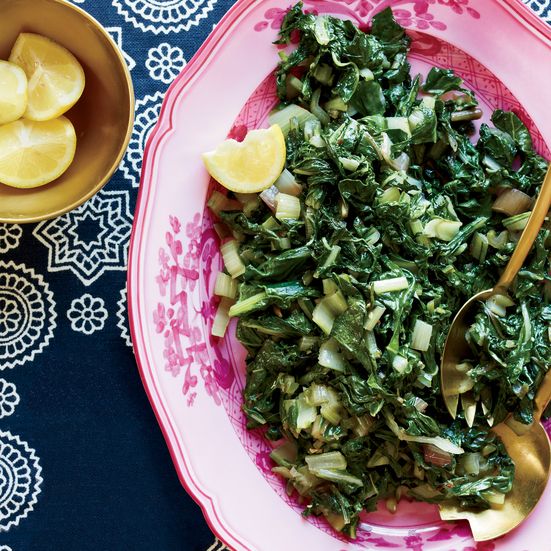 No recipe list would be complete without a nod to OG Madhur Jaffrey. With fresh ingredients in tow such as ginger, lemon juice, and cumin seeds, Jaffrey provides a minimum dressing to swiss chard that doesn't skimp on taste. Get the recipe here.
6. Baked Eggs with Tomato, Capsicum, and Spinach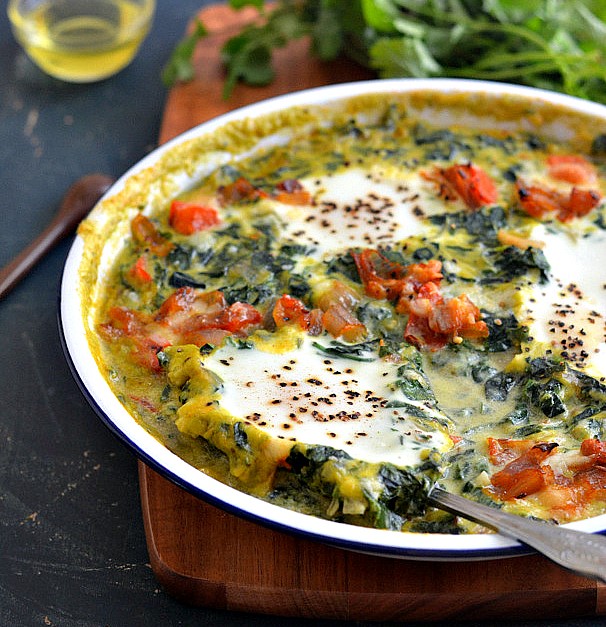 Nutritionist and food blogger Nupur of The Veggie Indian knows how to craft recipes that feed the soul without processed ingredients.
This dish is her spin on shakshouka. The prep and cooking time isn't laborious having the blogger plea" I swear, without getting too religious, this is God's gift as an emergency meal." I'm a believer Nupur, I'M A BELIEVER!
She provides two recipes. Click here for the spinach version, shown above. Click here for her creamed spinach and kale version.
7. Saag Bhaji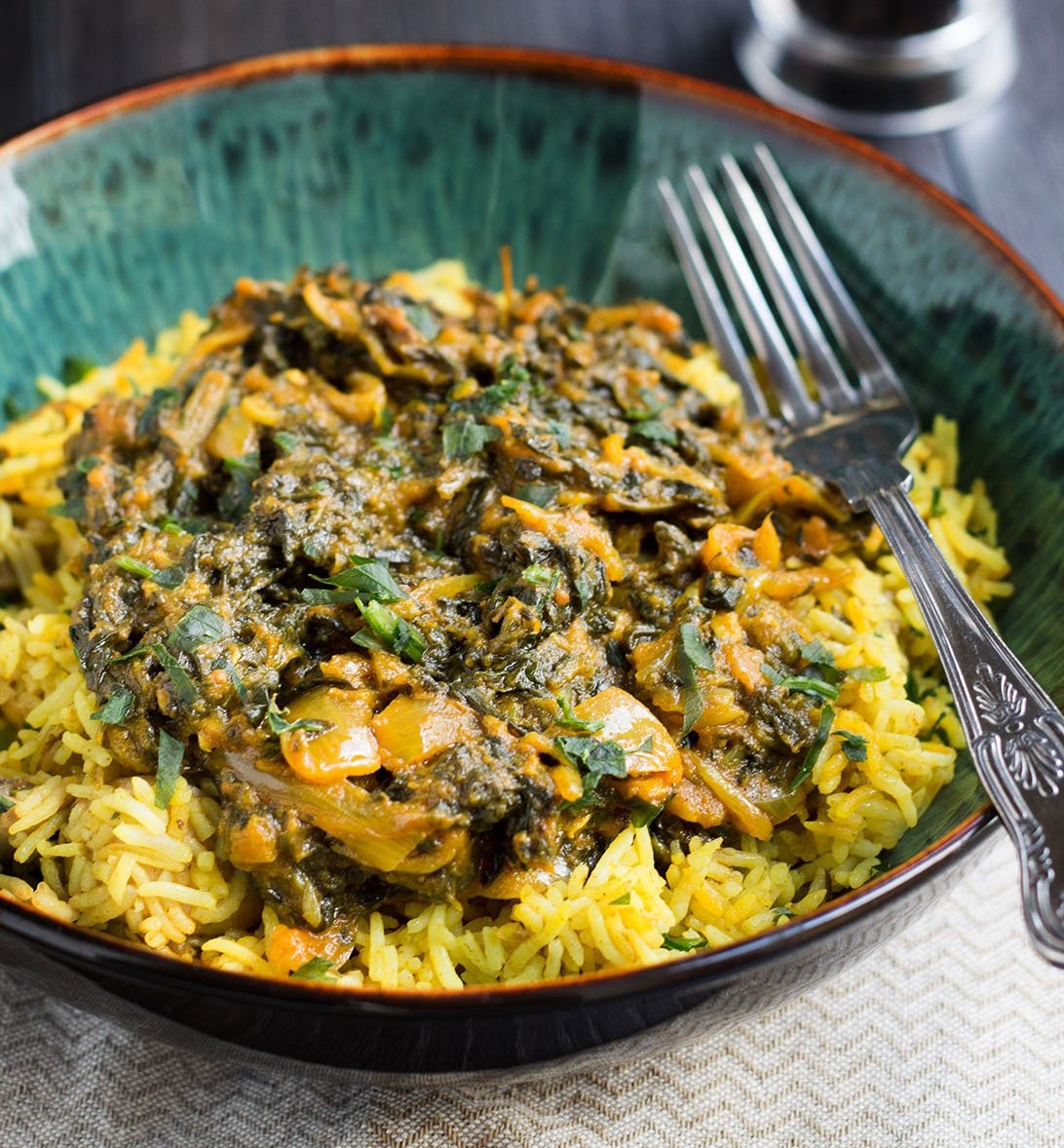 Erren Hart of Erren's Kitchen is chock full of from-scratch Indian recipes.
I'm always looking for quick and easy green dishes to add to my rotation of meals. This fits the bill with its short prep and cooking time (about ten minutes), focus on fresh greens, and unabashed use of masala. Get the recipe here. 
8. Fenugreek Muthia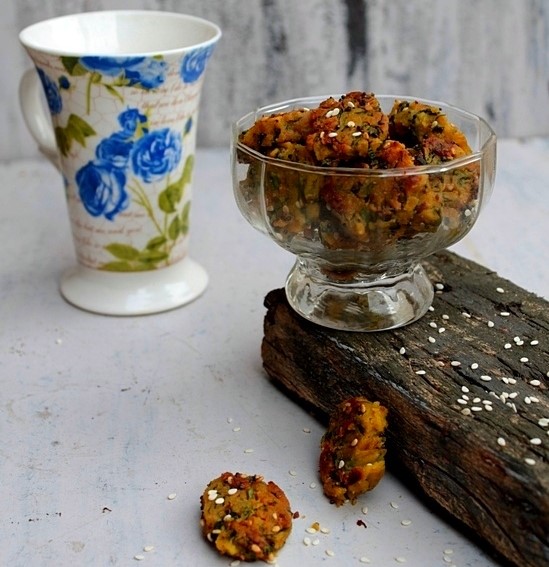 Sanjeeta of Lite Bite had me craving muthia and a cup of garam chai after this blog post. She even provides tips and instructions on how to bake these versus the more traditional method of shallow frying them.
She also has two tasty versions of this dish. Click here to get her fenugreek recipe and here to see her steamed spinach muthia version.
9. Methi Yogurt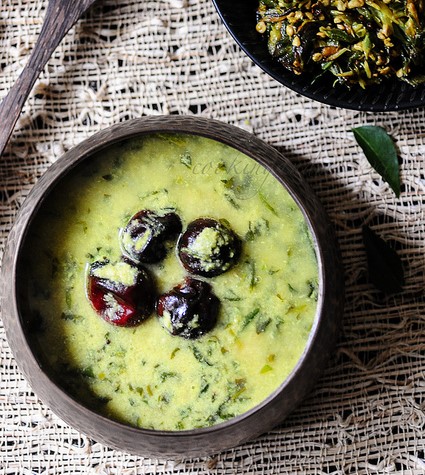 Spiced buttermilk? Check. Channa daal? Check. Liberal amounts of fenugreek (methi)? Super check! OMG, feeling this dish, y'all, and blogger Nag's–of the Edible Garden— pictorial step by step instructions.  She makes this recipe approachable, though, she does warn it takes "longer than the usual curries I make (I prefer to spend as little time in the kitchen as possible) but the extra time is totally worth it!" Check it out for yourself and click here. 
10. Lasooni Dal Palak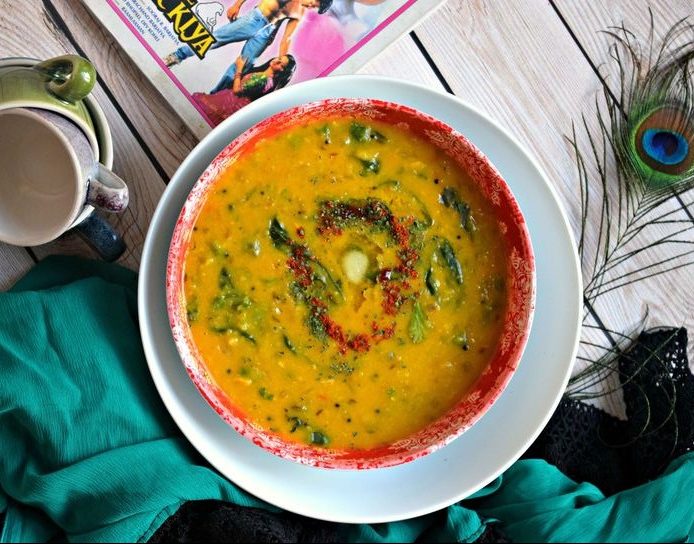 Cookilicious is quickly becoming one of my favorite blogs. The food photography is stunning and the recipes are informative and easy to follow. With a passionate leaning towards vegetarian and vegan foods, Priya–the recipe developer, food stylist, and photographer behind the blog–offers a treasure trove of Indian recipes that are traditional yet inventive.
This lasooni dal palak of Priya's is healthy comfort food. Don't let the long list of ingredients intimidate you. Making the tadka robust with spices as Priya has will surely yield a dish chock full of flavor. Get the recipe here.
11. Palak Phulka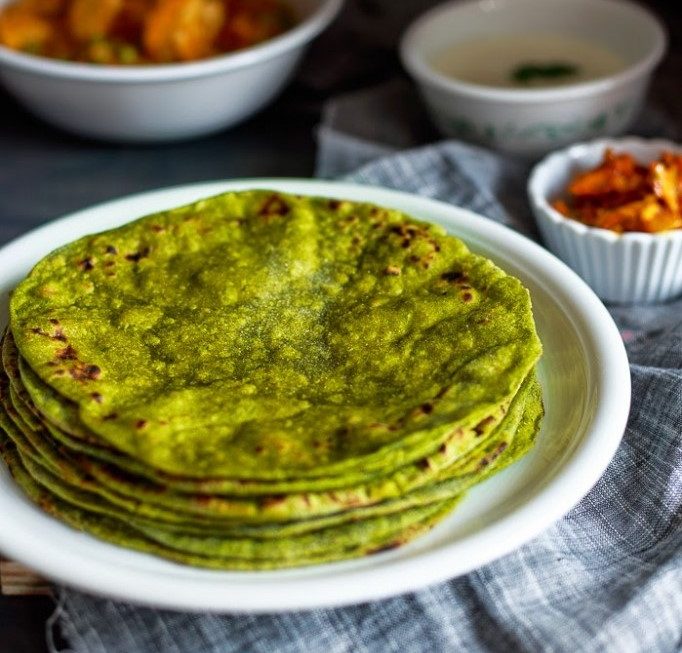 Sandhya Hariharan of blog Sandhya's Kitchen was inspired to greenify her phulka to ensure her seven-year-old son consumed spinach. Her son loves the green chapathi which means her family is both enjoying the food and getting health benefits in the process.
Putting the spinach in the dough worked for her son and quite frankly, it's worked for me as well. Not that I have to necessarily sneak greens into my diet…who am I kidding, yes, I still have to trick myself. But eating a whole wheat-spinach phulka leaves me fuller, satiated, and far better off than eating the processed spinach tortillas from the grocery store.
This recipe is a winner and the blog should be visited and bookmarked for its girth of culinary wisdom! Get the recipe here.
12. Palak Chicken Curry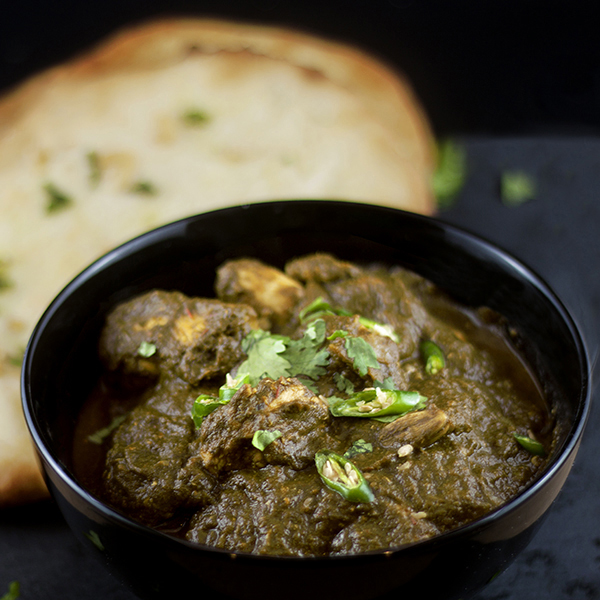 "Something about the combination of succulent chicken in a silky spinach gravy is just so comforting to me" says Weebs of Weebs Does Food. Yes, I agree, wholeheartedly! It's essentially a one pot meal. Whether you use naan to sop up the saag gravy, lay it over a bed of rice, or simply eat it by itself topped off fresh coriander leaves and chilies as Weebs advises, this dish elevates tired ole chicken to something flavor-packed, hearty, and healthy.  Get the recipe here.
13. Punjabi Sarson Ka Saag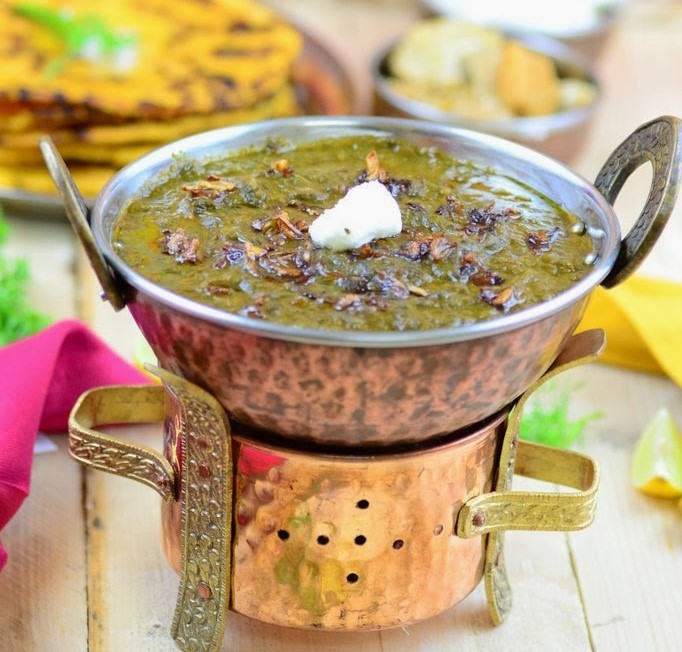 Dr. Neha Mathur of Whisk Affair provides an easy and approachable way to cooking up this traditional Punjabi dish. Her version does not skimp on the fresh leafy greens of various sorts. There's mustard greens, spinach, chenopodium, and fenugreek leaves, combined with other wonderfully healthy ingredients that are spiced and cooked in a pressure cooker and then pureed, with tadka, for a truly delectable dish sure to fill you up with all kinds of goodness. Check out the recipe here.
---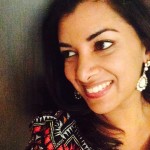 Soni Satpathy-Singh is a recipe writer and developer who resides in Manhattan. She is either always cooking or eating be it for work or simply because she loves to! She is currently working on her own comic cookbook. To see more of Sketchy Desi's work, visit SketchyDesi.com or stay tuned to upcoming posts on Brown Girl Magazine.