This post was originally published on The Open Journal and republished with permission.
Hi all! In honor of BG's #TravelTuesday posts, I thought it would be the perfect time to share a flashback of one of my camping trips (camping as a brown girl, I know what you're thinking!).
So I am the type of person who's definition of fun is going bowling, or shopping, or watching a movie at a cinema, meeting up with close ones at a nice bar or restaurant—basically, the city life. That's where my heart will always be.
But last summer, when my friends and boyfriend suggested a weekend of camping in Pemberton, I was extremely skeptical. Somehow, I got dragged into it, but it turned out to be an amazing time.
I still remember, midst tent making, chuckling to myself as to what my friends from back home would say to me if they saw me!
For all other newbies, like me who haven't been camping, I thought I would try and tell you about what my experience was like and squeeze in some basic tips that might help you if you are planning a similar trip sometime soon.
We were away for two nights, and we started off our first day by going to Canadian Tire to buy essentials. We bought a grill, tents, firewood, mosquito repellent, a cooler, and a couple of pillows. After this, we headed to a grocery store and stocked up on some frozen meats and vegetables, some pop drinks, snacks, and (of course) booze.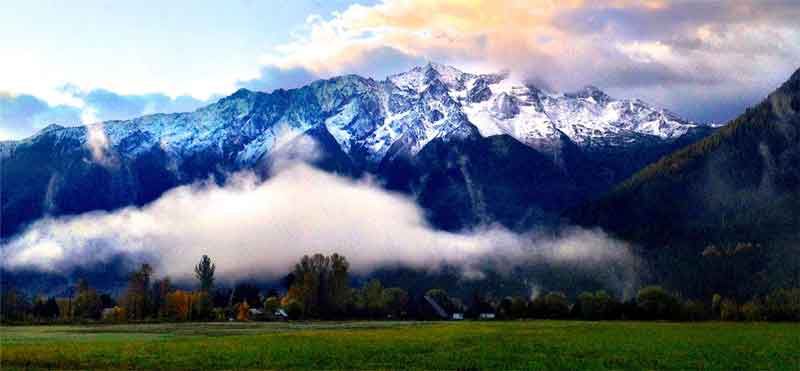 [Photo source: pembertonchamber.com.]
On top of this, we obviously each had our own bag packs as well. Mine included: speakers, sunscreen, kohl, chapstick, toothbrush, toothpaste, face/body wash, dry shampoo, body mist, underwear, wet wipes, PJS, shorts, leggings, a towel, a tank top, and a simple t-shirt. That is it. That is all we had, and that was more than enough. (We should have bought more mosquito repellent though, we were not expecting to be as close to the water as we were, and even though the view was gorgeous, we could have been eaten alive!)
Also, when we went, the water was freezing, however, there were some brave souls who managed to take a swim anyway! So always bring a bathing suit just in case your threshold for lower temperatures is high.
What I love about Pemberton is that there are many camping spots available for you to choose from based on your preferences, and the is usually $10-20 a night, which is extremely reasonable.
The next two days, we all just basked in the sunny view, drank by the fireplace with some good music and relaxed. It was really a nice getaway from the sometimes overwhelming hustles and bustles of our world.
The camping spot we opted for wasn't too far a drive away from a community center which we stopped at before the road trip back home to take showers! Yes, you did read that right. It was $2/person, and the conditions were pretty well kept. We also found a shopping mall, and stopped by there for some nice food!
Don't judge! After two days in the wilderness, we just needed a quick reminder of what we were going back home too. I know we can all relate, right?!
Basically, do some proper research on where your camping spot will be located and what is around/nearby, just in case you do need something, or even for a change of scene at some point.
Most important tip: Drink heaps of water and carry a bottle around with you. The sun's glare can dehydrate you and cause massive headaches which will creep up on you out of nowhere. Speaking from a painful experience here.
---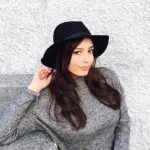 Tasha is the blogger behind "The Open Journal". She loves to blog about fashion, beauty, lifestyle, and food. Keeping things raw and personal is the way she likes to be!