by Harjas Singh
This post was originally posted on Styled by Harj and was republished with permission.
A crown is a symbol of respect, honour, and royalty. For Sikhs, amongst others, their turban is their crown. Because it's personal an individual and to who were are, we decided to adorn ours, and incorporate flowers in our crowns.
Both men and women are primarily seen sporting primarily solid colours turbans. However, like any piece of cloth or material, the opportunity to be creative and innovative is more than welcome.
The team at Turban and Beard created these floral turbans to make a statement and change the ordinary. Their aim? To push the boundaries and provide individuals with a patterned, floral turban to express their artistic and colourful side.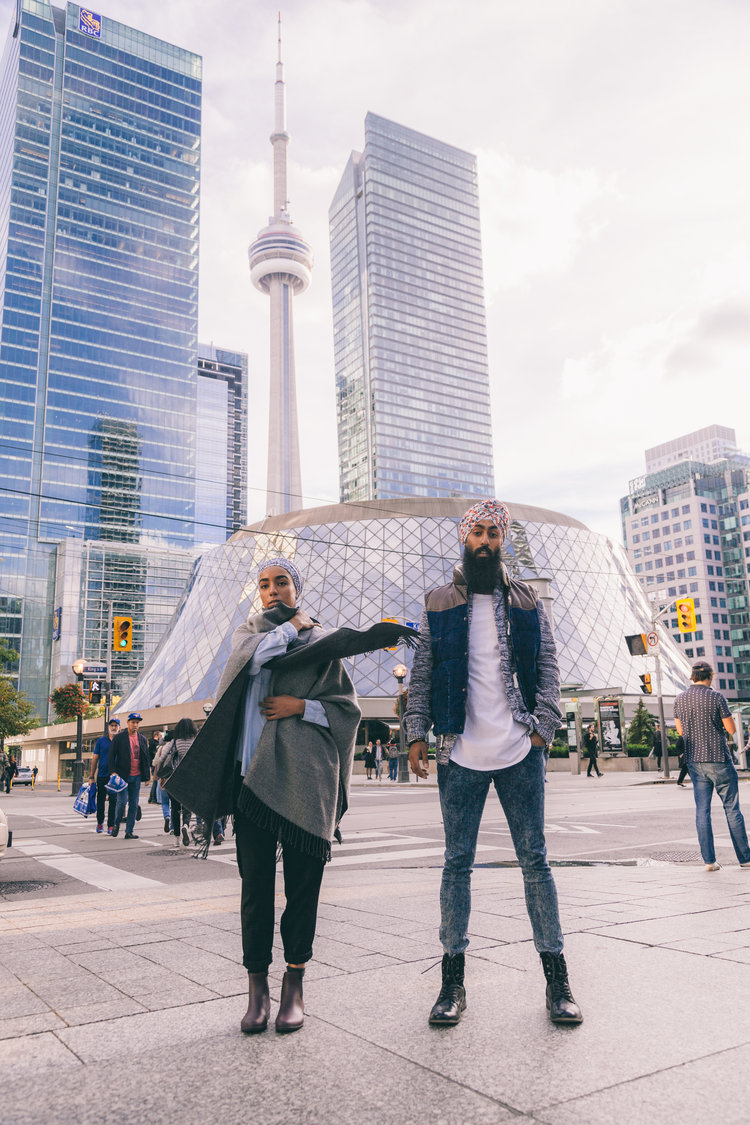 In the images shared in this post, Anoop Caur and I rock prints that are colourful, vibrant, and sure to turn heads. While being loud and different, these turbans still fit into your daily wardrobe and match well with a number of outfit combinations. They really are versatility at it's best.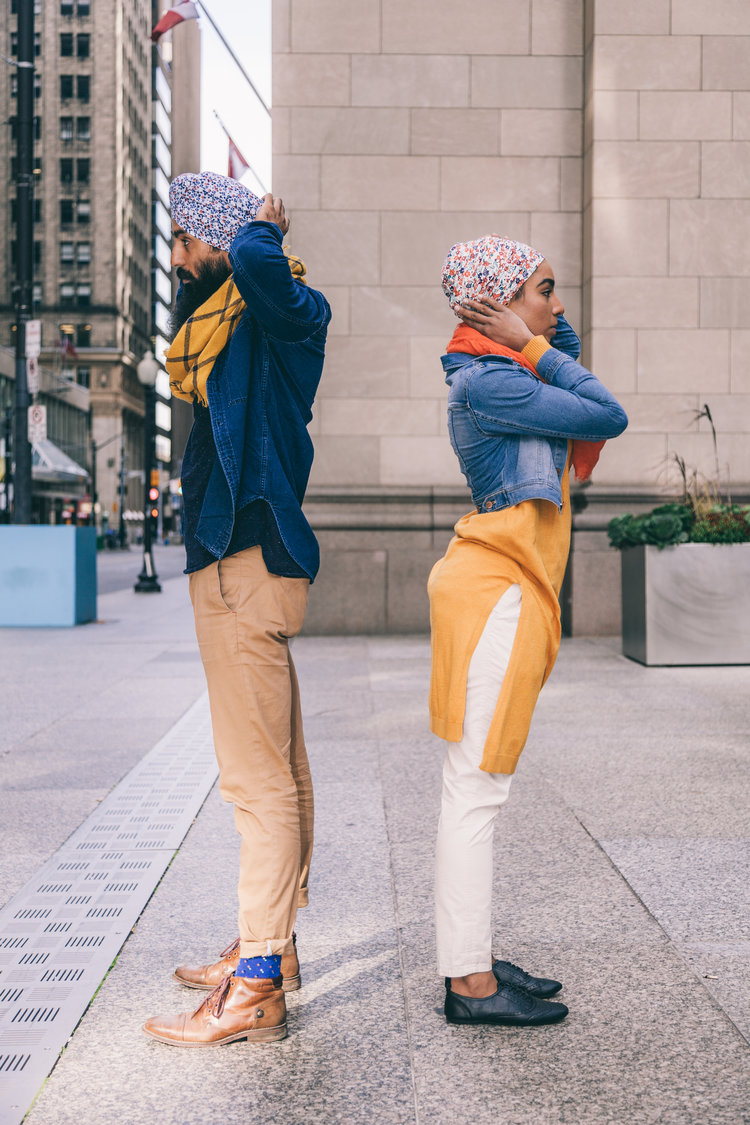 For those who know me, you definitely understand my love for floral. From shirts, to ties, to even floral joggers, it was only about time before I added floral turbans to the collection. These turbans not only brighten up my outfits, but allow me to express my personality and style—they make me stand out and I love it!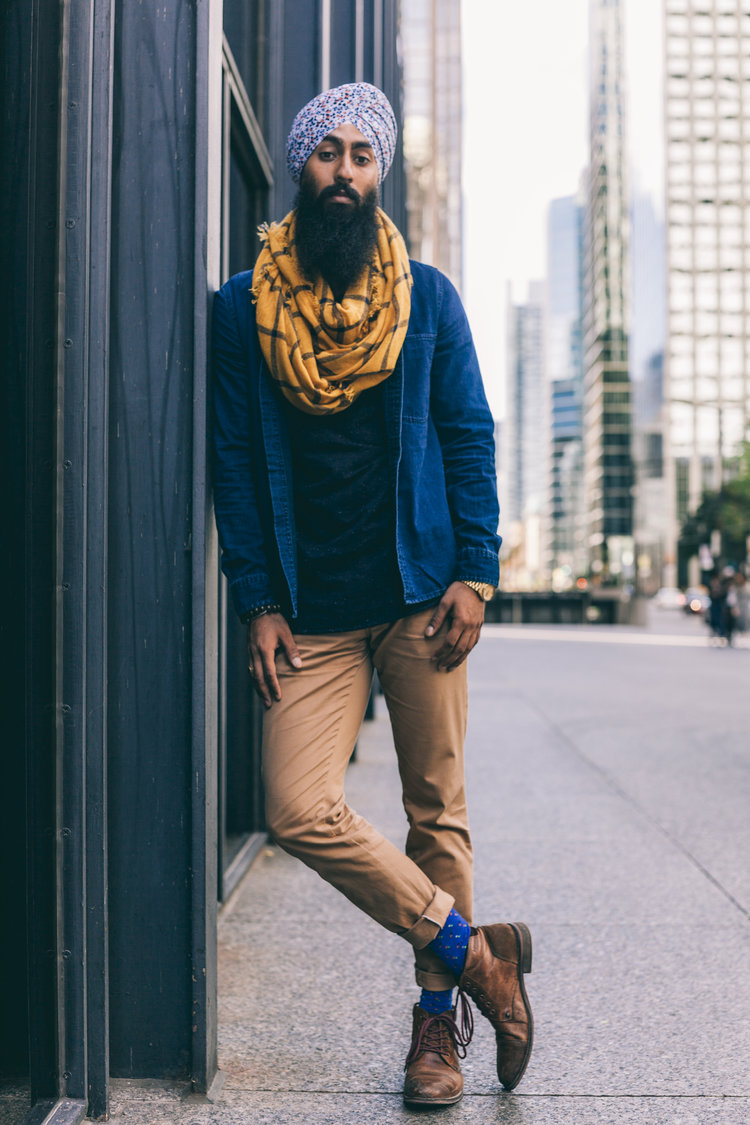 So let me ask you something: What's better than having these statement pieces which still compliment an entire wardrobe? Perhaps having more than one!?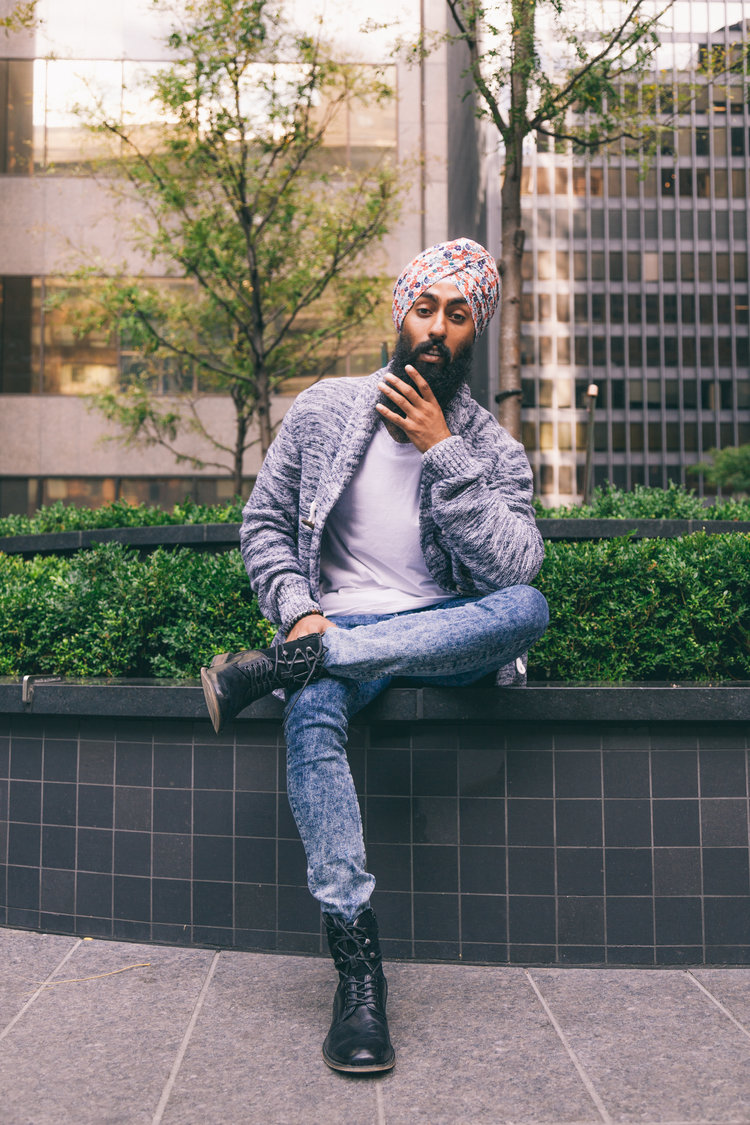 Tips for Rocking your Floral Turban
1. Pair a white t-shirt with denim jeans and let the turban do the talking.
2. Use the colours of the flowers in the turban and match those with pieces in your outfit.
3. Complimentary colours: Grey, khakhi, green, yellow, white, shades of blue, shades of red.
4. Formal Wear: Match your lapel pin, pocket square, and socks to your turban!
---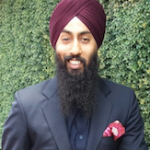 Styled By Harj is a Toronto based Fashion Blogger, Consultant, and Personal Stylist. Growing up in such a dynamic and fast paced city, Harjas fed off the different cultures, personalities, and fashion to develop and embrace his own personal style. Harj uses different social media outlets, including his own website and blog and engage with a larger audience, display his talents, provide style tips and tricks and most importantly express his artistic side in a way he did not think was possible. Hope you enjoy!