by Jinal Shah – Follow @jinaltshah
The morning after President Donald Trump signed the divisive executive order barring refugees and other immigrants from seven Muslim-majority countries to enter the United States, a Texas mosque was burned to the ground.
The Islamic Center of Victoria, previously burglarized and spray-painted, caught fire around 2 a.m. on Saturday. Although the officials are unclear about the cause of the fire, the timing of the fire is peculiar given that it occurred just hours after Trump fulfilled his campaign promise by signing the "Protection of the Nation from Foreign Terrorist Entry into the United States" order.
The president's order indefinitely suspends admissions for refugees entering the United States from war-torn Syria, bars refugees from certain "terror-prone" Muslim majority countries — Yemen, Libya, Somalia, Sudan, Iran, and Iraq — for 120 days, creates an entry-exit biometric tracking system for all visitors to the United States, and requires in-person interviews for all non-immigrant visa applicants.
Trump's rash immigration ban has sparked protests and fear among civil rights organizations, Muslim Americans, immigrants, newly arrived refugees who say that the ban will further stigmatize minority communities, already distressed by the anti-Muslim sentiments and a wave of hate crimes stocked by a racially charged presidential campaign.
"Today's announcement will criminalize people of color based on their religion and national origin and reinforces a climate of suspicion and increasing violence aimed at Muslim communities living in the United States. Our nation is better than this," said Suman Raghunathan, Executive Director of South Asian Americans Leading Together (SAALT) in a statement released soon after the immigration ban.
Raghunathan also noted that president's orders on creating entry-exit policy system would reopen the wounds caused by the implementation of the National Security Entry-Exit Registration System (NSEERS) that was dismantled at the end of 2016.
"Under the guise of "national security," the 2002 National Security Entry-Exit Registration System (NSEERS) forced immigrants from Muslim-majority countries to register at local immigration offices for lengthy interrogations," she said. "Over 83,000 individuals registered; over 13,000 were placed into deportation proceedings, resulting in zero terrorism-related convictions."
Other immigration-related actions taken by the president on Wednesday, include ending federal grant funding to sanctuary cities and states, which opt out of reporting undocumented immigrants, increasing funds to operate detention facilities and ending the "catch and release" policy. These policies have sparked anxiety among undocumented immigrants and their children.
In a press conference on Wednesday, National Executive Director of the Council on American-Islamic Relations (CAIR), Nihad Awad echoed Raghunathan, "We have already seen an unprecedented spike in anti-Muslim bigotry in recent months, the negative perceptions and association created by these orders will very likely cause a further increase in hate crimes, discrimination, and bigotry against ordinary law-abiding American Muslims."
Throughout his campaign and even after winning the election, he wielded a political strategy of fear mongering and xenophobia. He pandered to people's fears, which are rooted in pernicious stereotypes about these minority communities.
The scary part was that it worked.
In a report, titled "Power, Pain, Potential," released earlier this month, SAALT documented 207 instances of hate violence, Islamophobic, and xenophobic political rhetoric against South Asian, Arab, Middle Eastern, Sikh, Hindus and Muslim communities between November 2015 to November 2016 — an alarming 34 percent increase in less than a third of the time covered in their 2011- 2014 report Under Suspicion, Under Attack.
About half of Americans (49 percent) think at least some U.S. Muslims are anti-Americans.

Approximately 196 or an astounding 95 percent were animated by anti-Muslim sentiment.

Of all the incidents documented, 140 were acts of hate violence while 67 were acts of xenophobic rhetoric.

While more than half of the 67 documented incidents of xenophobic rhetoric came from political figures, the then president-elect Trump alone was responsible for spewing one in five (20 percent) of the Islamophobic and xenophobic statements.
While the communities have long known that xenophobic political rhetoric engenders hate, academic institutions are now beginning to explore the connections between rhetoric and hate. The report mentioned a study done by California State University, San Bernardino, which appeared to show a possible relationship between rhetoric and action.
The research stated that anti-Muslim hate crimes increased by an astounding 87.5 percent in the days directly following President-elect Trump's speech after the San Bernardino attack callings for a "total and complete shutdown of Muslims entering the United States."  
And now as President Trump translates some of candidate Trump's populist radical rhetoric into policy statements, Muslim and other immigrant community members fear more hate and violence.
But there is hope in the sheer number of people, many non-Muslim, who flooded the streets and airports from coast to coast to protest Trump's Muslim ban, in the organizations that are leading the fight against Trump's unconstitutional policy.
"What's really needed for these impacted communities is to come together, organize and build relationships to help each other in fighting anti-Muslim, anti-immigrant sentiments. We see [anti-Muslim sentiments] in policies, but they are ideologically driven by white supremacy, xenophobia, and Islamophobia, and we need to tackle that," said Fahd Ahmed, executive director of Desis Rising Up and Moving, a grassroots immigrant rights organization.
---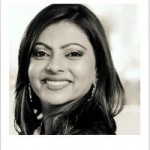 Jinal Shah is a New York-based freelance writer, who specializes in news, health, food, travel and lifestyle. She loves to travel (paid for or otherwise) and knows the difference between a traveler and a tourist. Shah also believes that the best stories come from Mumbai's locals. And when she is not writing, she can be found on the sidelines observing people and the world at large.