by Fatima Ahmed
America has been continuously reeling during these first hundred plus days of the Trump presidency and may stand more apparently divided today than it has been in many decades. However, America has not been the only country affected by the election of the 45th U.S. president. Our neighbors to the north have also been touched by the "Trump Effect."
In January, a Quebec City mosque was attacked. The shooting happened during the evening prayers and claimed the lives of six Muslim men. Five more were left in critical condition, while thirty-nine others survived the attack.
One reason for such occurrences outside of U.S. borders could be Trump's rhetoric and its effects, which have been seeping into the international community.
Right wing sentiment has been on the rise in Canada since Trump took office. Racist literature endorsing the KKK was distributed in areas of Canada, such as Chilliwack and Abbotsford.
An Ontario judge arrived in court wearing a "Make America Great Again" cap the day following Donald Trump's 2016 election win. At the University of British Columbia, the ironically-named UBC Free Speech Club also donned MAGA hats to entice and provoke the student body.
Right-wing politicians have been gaining traction in Canadian politics as well. The Conservative Party of Canada, which is now in the process of selecting a new party leader, has had several bids from politicians that represent similar views as Donald Trump. Kelly Leitch, who is running for party leader, has previously stated her admiration of Trump. She called Trump's victory an "exciting message that needs to be delivered in Canada as well." She publically agreed with Trump's stance on immigration, calling for new immigrants to be screened for what she calls "Canadian values." Surprisingly, she held the position of Minister of Status of Women from July 2013 to November 2015.
To make matters worse, Kevin O'Leary, who is being called the Canadian Trump, is also joining the race. Popularized on the reality shows "Dragon's Den" and "Shark Tank," O'Leary is known for being a successful businessman and TV personality. He has been very public about his right-wing views, and on either of his shows, his large ego is on full display. The parallels to Trump are frightening. Analysts believe he is attempting to ride the Trump wave into the Canadian parliament.
Tragedies like the Quebec shooting do not happen in a vacuum and are directly related to, and inspired by, the Islamophobia displayed by the Trump administration and its supporters.
Even in covering the investigation of the Quebec shooting, Fox News irresponsibly and falsely named a Muslim witness as a suspect.
Mohamed Belkhadir, a 29-year-old Moroccan man, was wrongly accused by many as a suspect in the shooting. Eventually, it was determined that the attack was carried out by Alexandre Bissonnette, a 27-year-old white nationalist. This was terrorism – an act of hate – carried out by a man encouraged by Trump's policies and rhetoric.
As the oldest and closest ally of the U.S., Canada is constantly seeing the ramifications of the political and social changes of their southern counterpart manifesting themselves within their own country's borders. Just as the population of the U.S. had a vehement reaction to the election of Trump, Canadians did as well. When American women decided to join together to march against a racist, sexist, homophobic and xenophobic administration, Canadian women did so as well. Thousands of women marched in cities, such as Vancouver, Toronto, Ottawa and Calgary, to name a few.
The mirroring of American issues in the Canadian sphere is astonishing and worrying. Canadians have not escaped the global epidemic that neo-fascism is becoming. Sentiments are becoming more and more anti-Muslim, anti-immigrant, white supremacist, sexist, and regressive. Canadians may follow in the footsteps of the United States.
However, maybe Canadians stand forewarned and more readily equipped to take on the coming storm. In response to the Quebec City mosque shooting, Canadian Prime Minister Justin Trudeau was quick to acknowledge the tragedy as a "terrorist attack" and declared his intentions to support the Muslim-Canadian community. It was a declaration greatly appreciated by many scared Muslims across North America.
Perhaps Canada may not fall into the same traps as the United States after all.
---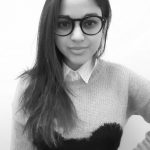 Fatima Ahmed is a 1.5 generation Pakistani working on her degree in English Literature in Vancouver, Canada. She has an interest in human rights activism, social justice affairs, literature and art as well as excessive chai drinking. You can find her on twitter @FattyA123 or read more of her articles at schemamag.com.