The following post is brought to you by our sponsor, IndiaBoulevard.com— a curated marketplace for Indian fashion, and was republished with permission. All photos are courtesy of the IB team. 
April is a month of many things: longer days and shorter dresses, the smell of springtime in the air and most importantly…the start of wedding season.
Anyone in their mid-twenties to thirties will tell you that now is the time that wedding invitations start rolling in and we start scrambling to find something to wear. Well not to fear brown girls, IndiaBoulevard's go-to blogger, Aku (@littleindiaa) chose her top five IndiaBoulevard picks, all inspired by the Spring 2016 color palette, and trust us, they won't disappoint in providing some major outfit inspiration.
1. Two Piece Nude with Ice Green Shimmer Lehenga Set
This gorgeous two-piece set will have you channeling fresh, spring vibes in no time. The blouse is reminiscent of Limpet Shell and the skirt is similar to Rose Quartz. These two combined create the perfect spring palette. It's definitely one of my favorites. The stunning sparkle detail requires few accessories, a smokey-eye, and a sheer pink lip. Whether you're a simple bride, sister of the bride or wedding guest, this outfit is perfect for any spring or summer reception.
2. Red Coral and Ivory White Bridal Lehenga Set
It's not just wedding guests that need outfit inspiration, sometimes the bride needs a little help too. This Fiesta-esque blouse is beautifully paired with an all over embellished ivory lehenga, and is perfect for a wedding or sangeet. The fiery color is a bold enough statement on its own, and I love that the skirt is neutral in color yet stylish. There's no doubt that heads will turn to anyone in this exciting number!
3. Pistachio Green and Pop of Orange Patiala Suit
This Patiala suit is so bright and versatile. It can be worn by guests at any wedding occasion, whether it be a mehndi event or a Sikh wedding ceremony. The bright colors, which mimic Limpet Shell and Peach Echo, create enough of a statement that not much work is required on the piece itself. This allows the wearer to mix and match with different styles of makeup and jewelry. I would pair this with dark smokey eyes and a nude lip, alongside some large dangling earrings and maybe add a tikka to complete the look!
4. Green Mirror Embellished Straight Kurta Set
I particularly love this Green Flash-inspired kurta set for a sangeet night. The rich dark color mixed with the neon accents seem to embody the excitement and festivities of an Indian wedding, complete with singing, dancing, and folk songs. It is traditional in essence with the mirror work and style, but can be paired with high heels, magenta lips and a side down-do, accented by a passa tikka. Anyone who wears this, will be, without a doubt, the trendsetter of the night.
5. Marigold in Brocade with a Hint of Red Anarkali Set
While Indian weddings are known for being big, bright and fancy, I believe all wedding go'ers should have this simple, versatile piece in their closet. Whether it's a pithi ceremony, pre-wedding pooja or a night of dinner at home with family this Buttercup number is just the right fit. I especially love Anarkali's because the extra layers of fabric below give a lehenga'ish feel while maintaining the simplicity of a suit. This color is not only vibrant but symbolic. Marigolds are traditionally used in India to make garlands for decorative purposes, most often used in religious ceremonies, festivals and weddings. All you need with this outfit are simple earrings, a side braid, and red lips, and you're ready to go!
For more styling tips, follow Aku on Instagram or Twitter or visit her at Alittleindiaa.com.
---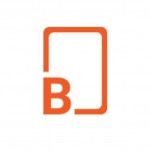 IndiaBoulevard is a curated marketplace for Indian fashion. We connect customers from all over the world with a variety of designers; to make custom made ethnic Indian outfits. We believe that every individual is unique and has their personal style. Our platform values your inspirations, style, color and spending preferences to customize a unique design just for you. Our mission is to make designer wear accessible to everyone everywhere.