This post was originally published on sahiyo.com and is republished with permission. 
Zarine Hashim
Age: 36
Country: Melbourne, Australia
The memory of the fateful day is very clear in my mind. It was a Saturday, and like every Saturday, mom, my older sister and I were headed to our grandparent's home to spend the day there. I always eagerly awaited the weekend, as we always had so much fun and got spoilt with yummy snacks, lollies, and an occasional movie.
But this day was different.
Upon reaching my grandparent's home, I noticed my gran was ready to leave for somewhere she had to be. She said she was going to see her friends and I could come along. I was quite excited about the outing. Little did I realize, this would be a trip I would want to forget about.
We walked into the Bohra Mohalla in Pune and went up a flight of stairs of a very dingy looking apartment building. We were greeted by a woman at the door who ushered us into the house. On entering the room, I noticed two other women sitting on a carpet laid out. One of the women asked me to take my undies off and lay on the floor. I was very confused and looked at my grandmother who said "it was okay" and I should do as I was told. So I did and as soon as I laid down, one of the ladies spread my legs and pinned them and the other two pinned my arms above my head.
So I did and as soon as I laid down, one of the ladies spread my legs and pinned them and the other two pinned my arms above my head.
I remember fighting to get free but they were too strong for me. Then I felt this sharp pain and screamed in agony. It was all over quickly, but it felt like a very long time.
I was very scared and closed my eyes. The lady then wrapped a gauze-like bandage around my private parts, almost like a nappy and I was instructed not to mention this to anyone.
The other lady said "You're going to get a new underwear," and I remember thinking that I just wanted to go home to my mom.
This is how vividly I remember the fateful day, but until I signed a petition to stop this practice four years ago, all this was a suppressed memory, buried away. I'm not sure how it has affected me physically, but it sure has affected me on a mental level. I still shudder every time I talk, think, or read about FGM and tears just roll out.
I felt cheated.
But today I call myself a survivor and not a victim. I feel empowered by being a part of a group of very strong, brave and driven women and together we are fighting to see an end to this barbaric practice.
I have a two-year-old daughter and I am very blessed to have her in my life. She is a symbolic representation of my endurance and perseverance.
---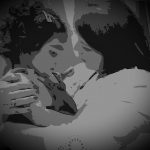 Zarine Hashim is a 36-year-old living in Melbourne, Australia for the last 10 years. She is a wife and mother to a daughter and works as a hospital administrator. She has shared her story of female genital mutilation with the aim of raising awareness regarding it.
Sahiyo.com's mission is to empower the Dawoodi Bohra and other Asian communities to end female genital cutting and create positive social change through dialogue, education and collaboration based on community involvement.