by Farah Khan
This story was originally published on India.com:
Update: As of May 8, Bollywood actor Salman Khan was granted a formal bail by a Mumbai sessions court after the Bombay High Court suspended his sentence. On Wednesday, Khan was found guilty of "culpable homicide not amounting to murder" in the death of a homeless man stemming from a 2002 hit-and-run incident in Mumbai, but his attorneys are planning an appeal. Until then, Khan is free to continue filming Bajrangi Bhaijaan, set to release on July 17. 
Bollywood is currently abuzz with the news of Salman Khan being found guilty for culpable homicide in the 2002 hit-and-run accident that occurred in the upmarket suburb of West Bandra in Mumbai. For those of you who have not been following the news as closely as all of Khan's devoted fans, here is what you need to know about the situation:
In September 2002, Khan was said to be driving his Toyota Land Cruiser while under the influence of alcohol after a late night dinner in the ritzy Juhu district of Mumbai. His allegedly rash and reckless driving caused him to drive his vehicle onto the sidewalk in front of Bandra's landmark American Express Bakery off of Hill Road where five people were sleeping.

Khan is said to have fled the scene immediately, along with singer Kamal Khan, who was also in the car with him at the time. The accident led to the death of one man while the other four victims were left with significant injuries. Khan was arrested by Bandra police on the same day of the accident, but he was also immediately granted bail.

The initial charges moved along quickly and in October 2002, Khan was charged with "culpable homicide not amounting to murder," the maximum sentence for which is 10 years in jail. Over the span of the next few months, Khan's attempts to have these charges dropped were unsuccessful.

The situation continued to simmer for the next several years as things worked their way through the courts until December 2013 when the case was finally referred for trial dates.  There was another appeal from Khan that was subsequently rejected, and a the trial officially began in April 2014 when the first witness appeared in court.

In March 2015, Khan's driver, Ashok Singh, suddenly declared on the witness stand for the defense that he was actually driving the car on the night of the fatal accident. All the arguments of the trial were concluded on April 20, 2015 with a judgment to be given on May 6.

On May 6, 2015, Khan was declared guilty of culpable homicide, and he was given a sentence of five years in jail. Additionally, Khan's driver will likely face perjury charges from the courts for his statements during the trial.
It has taken nearly 13 years for this case to come to a conclusion, and the reactions to the verdict can be readily discovered with a quick scan of the Twitter hashtags #SalmanVerdict and #SalmanGuilty.
The most reasonable reactions from Khan's fans have been those who have declared their dedication to the actor and his humanitarian efforts while also acknowledging the importance of justice for the victims.
On the complete opposite end of the spectrum were singer Abhijeet and jewelry designer Farah Khan Ali, who both seemed to blame the victims with these tweets:
Kutta rd pe soyega kutte ki maut marega, roads garib ke baap ki nahi hai I ws homles an year nvr slept on rd @BeingSalmanKhan@sonakshisinha

— abhijeet (@abhijeetsinger) May 6, 2015
The translation with editing reads: "If a dog sleeps on a street, then it will die a dog's death, roads are not the fathers of the poor. I was homeless for a year and never slept on a road.
The govt should be responsible for housing ppl.If no 1was sleeping on d road in any other country Salman wuld not have driven over anybody.

— Farah Khan (@FarahKhanAli) May 6, 2015
And, surprisingly, the fairest Bollywood assessment of the situation came from the supposedly ditzy Alia Bhatt:
It hurts when your own are punished, even if they are in the wrong. We love you and are standing by you

— Alia Bhatt (@aliaa08) May 6, 2015
Khan has been granted two days of interim bail and there is no doubt that he and his defense team will appeal this ruling in Mumbai's high courts.
We will have to wait and see what transpires and if Bollywood's Bhai does ultimately serve his five years in jail.
---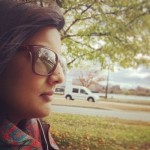 Farah Naz Khan is an internal medicine resident at Emory University. After graduating from college in Boston, she returned to her Alabama hometown to attend medical school, and was reunited with the mix of Southern hospitality and South Asian culture that had shaped her childhood. Follow her on Twitter @farah287 or read some of her thoughts at farah287.blogspot.com.