by Saumya Bhutani – Follow @SaumyaNotSonia
This past Christmas, like almost all others, my family partook in our annual tradition of going to the movies. In the past, I have dragged my parents to the latest critically-acclaimed Hollywood release, from "The Wolf of Wall Street" to "Lion." This year, however, with no offerings of "The Post" or "I, Tonya" at my local theaters, I was left with such few options that I became amenable to the idea of seeing a Bollywood film. Little did I know that I would later regret this decision thanks to "Tiger Zinda Hai."
Action-packed and adrenaline-fueled, "Tiger Zinda Hai" is Bollywood's answer to Christmas weekend 2017, and its delivered thus far, with the highest opening day of any Bollywood film in 2017 at over $17 million. The film serves as a sequel to 2012's "Ek Tha Tiger," which was so forgettable to me that my mom and had to remind me of the basic plotline and resolution.
In "Ek Tha Tiger," Salman Khan played a top agent for RAW, India's foreign intelligence service, who falls hopelessly in love with a top ISI, Pakistan's counterpart agency, agent played by Katrina Kaif. The film ends with suspense suggesting that Khan, also known as Tiger, has been killed in action.
It is from this premise that "Tiger Zinda Hai" is born because, fear not our beloved fans, Khan would never be subject to such a demise! Instead, he and Kaif left their day jobs for a quaint life of love and family in Bollywood's favorite snowy romantic destination, the Alps!
Of course, such an idyllic life can never last for too long. Both are called into duty to serve their countries when a terrorist organization, ISC, holds a group of 25 Indian nurses and 15 Pakistani nurses hostage in Iraq, which is actually based on a real-life incident in 2014, in which 46 Indian nurses were held hostage by ISIS. Khan assembles a team of top RAW agents to embark on this mission putting into play of what, even I admit, is an ingenious, if not difficult-to-pull-off, plan of trickery and decoy.
When ten out of the first 30 minutes of a movie are devoted to a fight scene of man against pack of wolves, you develop a clear understanding of the priorities of the film early on. "Tiger Zinda Hai" packs a literal punch when it comes to impressive stunts and fight scenes that dominate the almost 3-hour film. While action movies can sometimes fail to have enough real substance behind them, the problem with this movie is that it attempts to pack in too much substance here so that nothing can be taken seriously as the real thematic arc of the movie.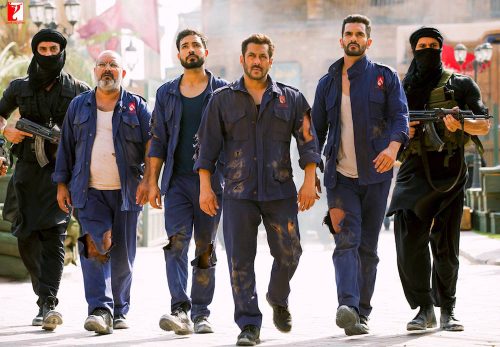 The growth of terrorism in the Middle East due to Western imperialism, capitalism, and neocolonialism? The repairing of years of contentious India-Pakistan relations in symbolic gestures? The hypocrisy and evils of drone warfare? The dominance of the Indian military and espionage over American power and strength? The empowerment of women through developing skills in self-defense? You name it, "Tiger Zinda Hai" has it. Unfortunately, by attempting to approach each of these complex themes, the film compromises their depth.
Beyond the general superficiality of these tropes, there is an added cringe-worthy cheesiness level that makes it difficult not to groan while watching. Of course, the terrorist head of ISC is fluent in Hindi. An American CIA agent has an accent that sounds European. The patriotic one-liners are so saccharine that they made me nauseous. I turned and rolled my eyes at my mom more times than she would have liked during the film.
The film's saving grace is Paresh Rawal, whose comic talents provide some laugh-out-loud moments throughout. His timing and character development are a much-needed relief in this film that may have otherwise been a straight-up guns and bombs show. For all those diehard Salman Khan fans, however, I cannot deny that he is in his element and pulls of his role with ease. His victories become the audience's victories and I found myself transported from New York to Mumbai as many in the theatre cheered and clapped.
I suppose those that were cheering and clapping are more forgiving souls than I am or perhaps not critical viewers that were easily swept up in the action, stunts, and melodrama of it all. If you've been eagerly waiting to hear that Tiger's alive after all since "Ek Tha Tiger," then you'll likely feel the same way. But, if like me, you couldn't have been less enthused by this, then "Tiger Zinda Hai" will likely make no positive impact on you, especially in a new year of (hopefully) better films.
[All Photos' Credit: Tiger Zinda Hai/Facebook & Yash Raj Films]
---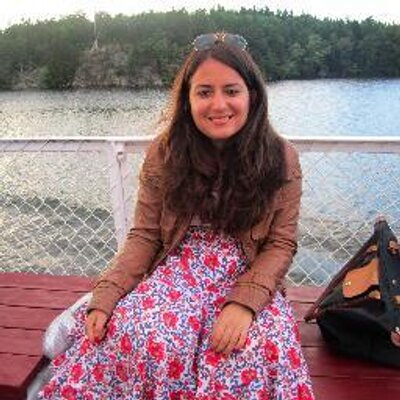 Saumya Bhutani is a graduate of Vassar College, where she majored in History and minored in Biology. She wrote her thesis on the relationship between beauty ideals and the changing roles of women in India in the late 1970s. Saumya is an aspiring physician but also considers herself a history aficionado and pop culture junkie.