by India Boulevard – Follow @IndiaBoulevard
The following post is brought to you by our sponsor, IndiaBoulevard.com— a curated marketplace for Indian fashion. All the images below are courtesy the IB team. 
If you're in on the fashion game, then I'm sure there's one thing you've noticed for sure—it all comes back! No, really! It does, doesn't it? Because who seriously thought bell-bottoms, or flared pants, would be a thing again? Or, that you can ACTUALLY bust out your mom's old faux-fur jacket (if she hasn't already given away in which case you're probably BEYOND disappointed because I know I am!) and still rock it in 2017?
The fact that these trends have made their way back into leading retail stores, and even high-fashion, also really connects to the idea of rewearability—and boy are we glad! So do you want to know when your latest statement first did the rounds in the world of fashion? Well then, here's a major way-back-play-back coming your way, right now!
1. 60's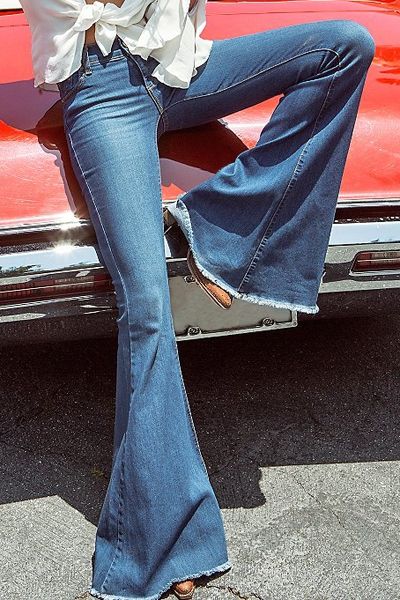 [Photo courtesy: Pinterest.]
Bell bottoms, floral, and leather jackets are uber popular today. If you don't believe it, then take this in—leather jackets are now being paired with almost every South Asian outfit to give it some edge and creativity! So you best believe that leather jackets are the new statement piece! We all know florals and bell-bottoms were introduced by the hippie culture, and I wonder if they really knew how big their style would be for millennials? Since rock was becoming a popular genre of music, enter the leather jacket. We wear it all today, but really these items are 60's classics!
2. 70's
Love your faux-fur vest, and that go-to blazer for work? Well, let's take a moment to thank the 70s for these irreplaceable trends then. The 70s was a decade when women began to come to the forefront in the corporate world, so it was only right to introduce their own version of a pant-suit to kick some butt in! Little did the designers know that they were making an iconic piece suitable for every woman out there! And of course, no one could go wrong with a little bit of faux-fur to amp up a vest!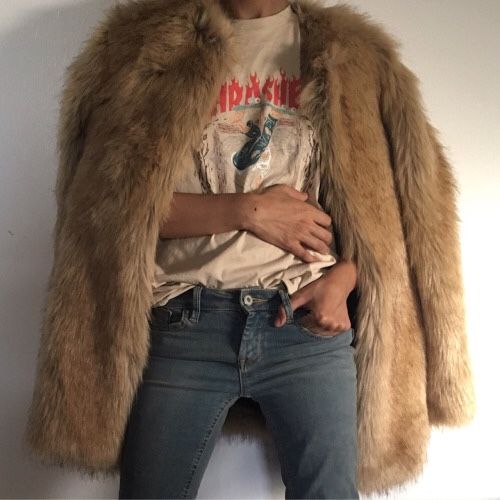 [Photo courtesy: Pinterest.]
Speaking of faux-fur, here's a story: my mom had a beautiful floor-length faux-fur jacket that I always adored in her pictures from when she was younger. When time came to actually put that to use for myself, turned out she had given it away to a relative to use instead! So much for holding on to a classic and vintage piece!
3. 80's
Graphic tees. The most chic yet casual form of modern day fashion. Thank you 80's.
4.  90's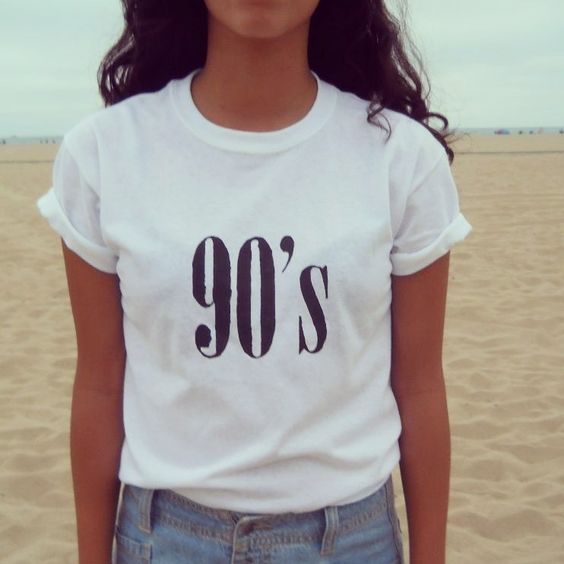 [Photo courtesy: Pinterest.]
This decade gave us some MAJOR fashion inspiration! I think it's safe to say that a lot of the comeback trends that we take advantage of today, come from the 90's. Here's what we've taken from this decade now to re-wear over and over again: choker necklace, the skater skirt, denim jacket, and the classic crop top! And although the graphic tee fashion was introduced in the 80's, it really picked up steam in the 90's!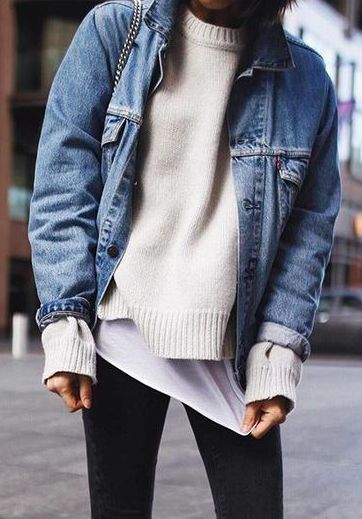 [Photo courtesy: Pinterest.]
5. 00's
[Photo courtesy: Pinterest.]
Believe it or not but the early 2000's was MORE than a decade ago and so it's fair to pay tribute to some of it's best fashion trends as well. So without further adieu, here's a list of items that have made an appearance in all our wardrobes since the early 2000's: trucker hats, Timberland boots (yup! Remember wearing them in middle school?), camo print, the choker trend continued, and maxi skirts (I think these will forever be my favorite!).
---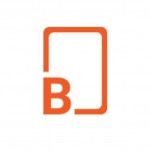 IndiaBoulevard is a curated marketplace for designer fashion. We connect customers from all over the world with a variety of designers, to make custom-made outfits. We believe that every person is unique and has a personal style. Our team combines your style inspirations with your spending preferences to customize the perfect design for you. Our mission is to make designer wear accessible to everyone everywhere.