by Jason 'Jayology' Jeremias and Suzanne Mahadeo 
Daddy, I think he hates us for who we are and how we look," said Yusor Mohammad Abu-Salha, 21, to her father about her killer, just one week before her death.
Just two months ago, Yusor posted this photo on her Facebook page. She graduated with a degree in Human Biology from North Carolina State University, and this fall, she would have begun dental school at the UNC School of Dentistry.
[All done and graduated from my beloved NC State University. |Photo Source: Facebook.com/Yusor Abu-Salha]
After graduating last December, she married Deah Barakat, 23, who was raising funds for a trip to Turkey to aid Syrian refugees. They both moved into the Finley Forest Condominium apartment complex of Chapel Hill, NC, where Deah was living for a year. Yusor's sister, 19-year-old Razan Mohammad Abu-Salha was studying Architecture and Environmental Design at UNC and lived with them.
Soon after moving into Deah's apartment in a "quiet community of graduate students, professionals and families" in Chapel Hill Yusor told her father—Dr. Abu-Salha, a psychiatrist certified by the American Board of Psychology and Neurology—about her neighbor, Craig Stephen Hicks, 46, who would, on more than one occasion, speak to them with a hand on his belt, showing them his holstered gun, while speaking to Yusor and Deah on their doorstep. He complained angrily about the things that self-entitled, over-analytical, angry men, dripping with hate complain about—like extra cars parked on the street and the couple's friends' visits.
Once, when a friend left the couple's apartment after dinner and a game of Risk, the neighbor spoke to Yusor with a rifle in his hands and complained about the noise— a noise that will never be comparable to the sound of the gunshots Hicks would eventually fire at the young trio.
What's being said:



Imagine for a second: You are a student, ripe with ambition and hope in your eyes, charity and dedication in your heart. You follow the rules of being a good citizen, a good friend, a respectable child to your parents and to the global community.
Now, imagine what it might be like for a man who does not know you, your friends, family, the things you love, the courses you have aced, or the dreams you actively pursue to make the world a better place. Just imagine what it might be like to watch that man break into your home, point a gun at your head and kill your loved ones because he thinks he knows you and your family. He thinks he understands why he is better than you. It's all over at that moment.
Every moment you have sat in class as a kid, wondering what you would do when you grow up; each semester in college, wondering how you would make a difference when you got out of school, how you would repay your parents for always supporting you, how you would give back to the community you were raised in and the ones you love. The stories you were to write, the memories you were to make, the children you would have added to the world are all gone, taken by hate. It's all over at that moment.
The news media that covered this story did not share the hopes and dreams and gifts you brought to the world, but justified that this absolutely disgusting, despicable and hateful crime against humanity was because of one white man's parking woes.
Now add all these elements together and you have the watered down reality of what certain people face every day. Their stories of injustice remain untold, their voices once filled with hope and joy are silenced by the narrative blown through the bullhorn of popular media. The carefully crafted media appears to sometimes say certain crimes by certain people may be excused, but others may not. In framing a narrative that is a two-sided argument, "us" and "them," what gets ignored is that innocent people get bullets gunned through their heads because no one takes the time to actually get to know who "they" are.
It may be time for the popular media to learn more about "them," and to frame victims in a way that show they are good, loving and kind. Most of all, let's frame the victims of crime, as victims. Let's learn about their stories so no one can claim ignorance anymore. In gaining this knowledge, perhaps the media can awaken understanding between people, to stand together against hate.
[Photo Source: Facebook.com/Razan Abu-Salha]
Last year, Yusor added her voice to StoryCorps, the largest oral history projects of its kind, where her voice remains preserved in the American Library of Congress. In her recording, she spoke of her American pride and having great respect for her teachers. Her gentle and vibrant smile was almost audible as she spoke:
Growing up in America has been such a blessing, and although in some ways I do stand out, such as [wearing] the hijab or head covering, there are just so many ways I feel embedded in the fabric of our culture. Here we're all one" [May 2014, StoryCorps].
Her teacher, Mussarut Jabeen, taught not only Yusor, but also her sister and Deah. Mussarut said Deah grew so tall in the time she knew him that he would perhaps outgrow her in size, but he would never outgrow her heart. She said these students understood the concept of giving. In the StoryCorps recording, Mussarut said to Yusor with glee in her voice,
I was so happy, you know, when I saw you guys together, and you will be together for the rest of your life!"
A feminist perspective: 
One month after Yusor, Deah and Razan moved in together, in love and hoping for a life full of opportunity, they were shot execution-style. The silence for their deaths ends here because no courtroom verdict can ever make reparations for the cost of silence. Action in unity can cross every injustice, indignity and patriarchal inaccuracy. Unity can unlock truth and truth can be turned into resistance, which forms a movement to break the misogyny that fuels racism,
Unity can unlock truth and truth can be turned into resistance, which forms a movement to break the misogyny that fuels racism, violence and Islamophobia.
We are a beautiful, diverse human race. It is time to start asking ourselves, "What do I see through my lens? And how can that vision change the consciousness of everyone around me?" As a community, it is imperative we start doing this together.
Inspiration for change exists in all corners of the world, starting with the young Palestinian woman who went from oppression to becoming the youngest doctor in Palestine, as translated from dream into reality by Eqbal Asa'd.
Thanks to women like Eqbal and many more gracing us with their fight for justice, we hear a revolution, soft, stern, intelligent, unwavering, and in the famous words of Maya Angelou:
You may kill me with your hatefulness, but still, like air, I'll rise."
We have seen women gather in marches through cities to demand that #BlackLivesMatter. We have also seen women from Saudi Arabia defy laws in order to drive vehicles and we have seen them pay that price by being forced in Saudi prison cells. We have seen women paint their resistance on canvasses, walls and through choruses, singing to the rhetoric, "we will not fall."
We have seen this spirit of resistance, social commentary, protest, action, petitioning, in every society from Europe to Asia, Australia, Africa, North and South America. It is the totality of these actions that build society and a global culture of equality, freedom and justice. The subsequent justice will protect both daughters and sons, along with all of humanity from hate, and we will cherish those lost to previous hate crimes.
Every person who yearns to live equally with dignity and respect needs to know that there is a brighter future ahead. We honor Yusor, Deah and Razan, and say in unequivocal terms that Islamophobia has no place in a society grounded in love and compassion. May they rest in our actions of peace.
---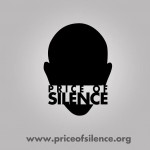 Jason 'Jayology' Jeremias is the artistic director of the performing arts collective for women's rights, Price of Silence. Price of Silence is a grassroots performing arts company bringing the global struggle forged by women for equality to life on stage and action to the streets.
Suzanne Mahadeo is a writer and editor from Queens, New York, based out of Panama. She is working on a memoir of traveling the world and personally funding her adventures as a young, brown woman. Find her at www.suzannemahadeo.com.