Even as conversations about wealth inequality dominate the American presidential election, the release of financial records of the global elite has pushed the issue into the limelight – The Panama Papers.
The Panama Papers have exposed politicians, actors, and other public figures – showing them as holding money in offshore accounts to avoid paying federal taxes and evade other regulations. The leak has led to public apologies and even political resignations (the PM of Iceland).
Prominent Indians have not remained immune either. More than 500 Indians were among the names released. Arguably the most famous Indians in the world—Amitabh Bachchan and his family, including daughter-in-law Aishwarya Rai Bachchan—were found to have ties to offshore shipping companies in the British Virgin Islands and the Bahamas.
Other Indians named include actors Saif Ali Khan, Kareena Kapoor-Khan, Karisma Kapoor, real estate developer K.P. Singh, and Indiabulls owner Sameer Gehlaut.
In the U.S., Presidential candidate Bernie Sanders has been the most vocal about millionaires and billionaires who avoid paying taxes, calling for a political revolution to make society more equitable.
[From money laundering to onshore shell companies, The Daily Show's Hasan Minhaj gives Americans tips on how to evade taxes without going to the trouble of sending money overseas.|Video via ComedyCentral.com]
It is common knowledge that massive income inequality exists in India—with the country's richest living in mansions down the street from the poorest living in slums. But, perhaps, what makes this difficult to digest is that while these tax shelters are mostly legal, they are used to avoid helping the world's poorest citizens.
"There is no doubt that the problem of global tax avoidance generally is a huge problem," U.S. President Barack Obama told reporters at the White House on April 5, 2016. "The problem is that a lot of this stuff is legal, not illegal."
 The Bachchans have so far denied any wrongdoing.
"It is possible that my name has been misused. I have paid all my taxes including on monies spent by me overseas," said 73-year-old patriarch Bachchan.
He thanked his fans for supporting him online.
T 2198 – Thank you all that support #IAmWithAmitabhBachchan … it is so heartening and reassuring .. love to all pic.twitter.com/gFps3RxCiJ

— Amitabh Bachchan (@SrBachchan) April 6, 2016
---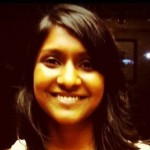 Sneha Goud recently graduated from NYU with an MA in public administration. Follow her on Twitter @sneha_goud for more thoughts on reality television, feminism, and all things South Asian.