by Proma Khosla 
*SPOILER ALERT
In season 4 episode 3 of "The Mindy Project," we get our first glimpse of just what kind of parents Danny Castellano and Mindy Lahiri will be. They each have their own set of neuroses and values that clash in their parenting techniques, but in "Leo Castellano is my Son," their baby gets caught in the middle.
The episode opens with Mindy coming home from the hospital to find that Danny has baby-proofed, a.k.a. "fun-proofed" the apartment; There's no TV, no Internet, and pretty much nothing for Mindy to do all day during her maternity leave. It also creates an unexpected problem: Without the sound of the television, they can clearly hear their neighbor having rambunctious sex through the wall.
Instead of bringing back the TV like Mindy hopes, Danny decides they go next door to talk to their sexually boisterous neighbor. Chelsea (Eliza Coupe) knows Danny and Mindy as the "old married couple" next door, and she refuses point-blank to keep it down for them and their lifestyle.
The next day, Danny heads to work and Mindy stays home with Leo. Danny gets emotional as he leaves—emotional and Italian—but the smile on his face when Jeremy calls him "proud papa" at work is utterly priceless. Jeremy also happens to be in a good mood because he's "getting it on the reg" from new girlfriend Whitney. His colleagues use this to their advantage; Tamra asks for "TLC Tuesdays" as a dress code, and Adrian just goes ahead and quits.
Back in the apartment, Mindy is already bored by the lack of drama (televised or otherwise) in her daily life. She calls Danny, who directs her to a care package, which turns out to be a box of books. Mindy tries to read these aloud to Leo but is quickly horrified and gives up. She even calls Morgan socially—a gesture which reduces him to tears—for a brief period. Eventually, she cracks open a newspaper, and after a little light political reading finds an ad for a book signing by Jake and Maggie Gyllenhaal.
Meanwhile, Jeremy feels a cord of empathy for Morgan, who has been feeling lonely. And, Tamra overhears Jeremy's new boo having a conversation and deduces that she is cheating. She decides to break this news to him in person via text, and Jeremy is devastated.
Mindy takes Leo to the Gyllenhaal event, a direct contradiction of Danny's insistence that she stay indoors with the baby until he gets vaccinated. Things are going fine until Mindy accidentally locks herself out of her apartment—and locks baby Leo in. Panicked, she enlists the help of her neighbor Chelsea, climbs out onto the balcony, irritates her stitches, and eventually breaks back into her own apartment.
Mindy and Chelsea bond and we learn that Chelsea is single and lonely—just like Morgan, who expressed his feelings to both Mindy and Jeremy earlier that day. Mindy decides to set them up. After speaking with her, Morgan learns that Danny has hidden a nanny-cam in the apartment to keep an eye on Mindy.
All of this and Mindy's Gyllenhaal escapade gets outed that night by Morgan and Chelsea during sex—because Danny and Mindy can hear it all through the wall. They immediately jump out of bed and start arguing, which annoys Morgan and Chelsea so much that they come over. Mindy escapes for a late night drink, her anger fueling her rebellious instincts, leaving Danny alone with Morgan as Chelsea calls it a night.
At a restaurant, Jeremy and Tamra confront Whitney about her cheating. It turns out that she was on a covert phone call to plan her friend's surprise engagement, which Tamra  has now ruined. Tamra vows to mind her own business from now on—which is unfortunate because she then finds Whitney snorting cocaine in the bathroom.
Mindy orders a drink at a local bar and ends up eavesdropping on two men nearby. They're bragging about how they've escaped their wives and children for the night and need a break—just like her. Their apathy makes Mindy appreciate Danny's immense investment in their family's safety—even if he can be a bit overbearing.
When she returns to the apartment Danny explains that he only set up the nanny-cam because he misses them both so much. Danny and Mindy agree to respect each other's weird parenting choices and work together to do what's best for Leo.
This episode brings the secondary characters out of the shadows and makes them the main story line in wake of Mindy giving birth, which is refreshing.
Jeremy is extra careful with his relationship because he's had so much trouble making them work before (his last love married Peter Prentice, remember?); Morgan's loneliness brings a bit of gravitas to a character that usually provides comic relief.
Mindy's maternity leave might make more room for these characters to move to the foreground, and for Mindy and Danny to become B plots—then again, we care about them so much that we might need our own nanny cam to keep an eye on our favorite duo.
Memorable Quotes From Season 4 Episode 3:
"We're not old! Him maybe—I'm essentially a child bride." –Mindy to Chelsea
"I don't want no scrubs to wear on my body." –Tamra, explaining "TLC Tuesday"
Mindy reading Huckleberry Finn: "Certainly has a lot of N-words like a Kanye song… oh but it has a message, like a Common song!"
"I am gonna walk right up and look at him from behind a plant!" –Jeremy, describing what he'll do to the man Whitney is cheating with
"Your care package was actually all package no care." –Mindy to Danny
Mindy: "I went and picked you up one of those sandwiches you like with all those leaves inside of it"
Danny: "Lettuce?"
---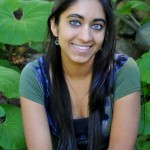 Proma Khosla is a writer, dancer and proud resident of New York City. She graduated from the University of Michigan, where between cultural shows and dance competitions she somehow earned a B.A. in Communication Studies. Her degree and her work with the Michigan Daily gave her an unshakeable desire to work in editorial and entertainment–basically to talk about TV and movies all day in the hopes that someone will care to listen. She also writes for GeekyNews, Fantastic Fandoms, and has an impressive collection of personal journals that live in shoe boxes under her bed.