*SPOILER ALERT
If you haven't seen the last two episodes in "The Mindy Project," then you are in luck. Here's what happened on the most recent episodes of the hit Fox show, right in time for Episode 19 "Confessions of a Catho-holic" airing tonight at 9:30 pm.
Episode 17: "Danny Castellano is my Nutritionist."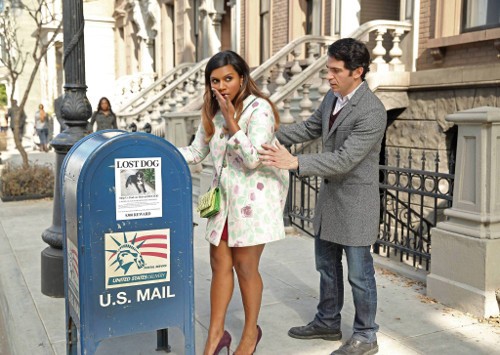 Dr. Mindy Lahiri seems to be able to conquer everything from relationship troubles to work problems, however, can she also conquer morning sickness?
In Episode 17, Mindy finds herself throwing up any and everywhere. Her problem gets so incessant Morgan Tookers decides to get Mindy her own personalized pink and bedazzled vomit bucket.
Mindy learns from Dr. Peter Prentice that she has geriatric obese pregnancy, so she is led to believe that her morning sickness is diet-induced.
Upon hearing this, Dr. Danny Castellano, her baby daddy, wastes no time in trying to drastically change Mindy's eating patterns, which proves to be problematic because Mindy and Danny are opposites when it comes to food. Mindy likes to eat cake and Danny considers sliced apples as his favorite dessert.
Mindy is not the only one trying to curb their intake of guilty pleasures, during the episode we see Danny also try to break his own bad habit— smoking cigarettes.
I think this part of the episode sheds light on how quitting anything, whether it is smoking or unhealthy eating is hard, but with support from loved ones you can break the habit.
Meanwhile, Dr. Jeremy Reed searches for a new doctor to replace Peter, who has since moved to Texas. One prospective hire, Dr. Adrian Bergdahl, tells Mindy (after she throws up on him of course), that her morning sickness is not triggered from what she eats but instead from her stress levels.
Impressed by him, the staff decides to hire him as their new doctor.
While this episode's storyline was not as exciting as past plot lines, I think it spoke a lot about the beauty within a loving relationship.
At the end of the episode, Mindy and Danny share that they both do not think they could raise a child alone and express their need for one another.
[Read Related: "The Mindy Project" Recap "No More Mr. Noishe Guy" and "Dinner At The Castellanos"]
Episode 18: "Fertility Bites."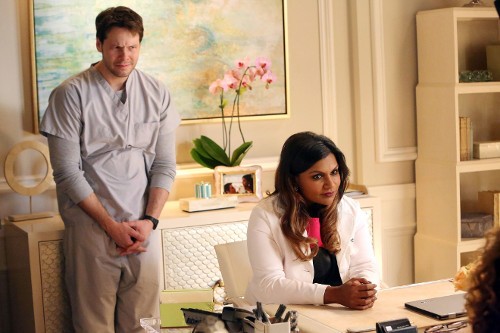 The pressure is on as Mindy opens up her new fertility clinic (spa facilities included).
Episode 18 opens with Mindy talking about how hard it is balancing work and personal relationships.
"From filing permits to picking the right Georgia O'Keeffe poster for your waiting room, the process can be overwhelming… Plus, ironically, burning the candle at both ends leaves almost no time for your personal flames," Mindy said during the episode.
Preach, girl. If there is anyone that can somehow balance it all though, it is Mindy!
One thing she cannot seem to do in this episode, however, is get patients into her clinic. It seems as though prospective patients want a more experienced doctor.
But, right as Mindy is about to lose hope, Morgan comes to rescue when he realizes that his cousin Lou and his wife are struggling with fertility problems.The couple comes into the Lahiri Fertility Clinic and asks Mindy if she has been previously successful with her patients.
In order to cover up the fact that she has not had any patients yet, she lies and tells them that she was able to get herself pregnant despite facing fertility problems with Danny.
Meanwhile, Tamra Webb, Beverly Janoszewski and Morgan, are grumbling about the new doctor in the practice, Adrian, who has been charged with being smelly, inconsiderate and rude.
They complain to Jeremy who ends up firing Adrian. Later, the trio finds out that the new doctor has been living in his car because of marital problems. Feeling guilty for having him fired, they ask Jeremy to hire him again.
As for Mindy's problems, her efforts to keep her lie about her pregnancy and fertility hidden from Lou and Danny are eventually exposed. And the truth leaves Lou more than slightly upset. As expected, Danny is also mad about Mindy's lie.
In the last moments of the episode, Adrian makes a deal with Mindy. If she lets him stay at her apartment, then he will recommend her fertility clinic to his patients. Mindy accepts and hope for her new endeavor is restored.
Looks like Adrian is here to stay for a while, but hopefully as a not so smelly doctor now!
[Read Related: Mindy Kaling's Heartfelt American Express Ad Will Make You Believe Anything Is Possible]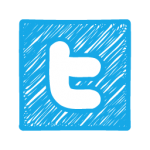 Tweet Memorable Quotes From Episodes 17 & 18 — #TheMindyProject
"It's my favorite kind of cake…gigantic." – Mindy
"Smoking is literally the stupidest and most harmful thing you could do. And this is coming from a woman who considered eating cheese from a mousetrap this morning." -Mindy
"When I'm stressed, I need to eat trans fats and corn syrups." – Mindy
"I'm her rock, literally. She sits on me to think sometimes." – Danny
"He looks like the guy who can't sleep in the cold medicine commercial." – Jeremy
"I'm supposed to see a psychic about my missing shoe, but I think I can move that around." – Mindy
[divider]
Shilpa Prasad is currently a pre-med student at Boston University. In her free time she loves to dance, read and binge-watch TV shows! Her goal as a writer for Brown Girl Magazine is to connect with girls all around the world by sharing her own unique experiences and ideas.