by Mayura Iyer
As the largest filmmaking industry in India and the world, Bollywood films play an integral role in Indian society. Through its films, Bollywood has portrayed Indian society for generations, especially for South Asians living in the diaspora who wish to reconnect with their "Indianness." However, the lens that Bollywood casts back onto this diaspora often imposes socially regressive views on women (both in the diaspora and in India) by creating a distinct dichotomy between the "traditional" values of India and the "liberal" values of the West.
The rapid increase in popularity of Bollywood films among Indian women in the diaspora put these films in a critical position for influencing the identities of this demographic. Through these films, we are able to realize a "sense of Indianness," which allows us to relate to these films and identify with them. Diasporic Indians, including second-generation India- American women, use these films to establish a sense of commonality that unites them together as strangers in another country. This is partially accomplished by giving the diaspora a glimpse back into their homeland, which helps them cope with the sense of loss caused by dislocation from one's culture and tradition. For example, in "Kabhi Kushi Kabhie Gham" (K3G), during the song "Bole Chudiyan", Rahul, Anjali, Rohan, and Pooja celebrate Karva Chauth away from home, which allows us to revel in our nostalgia for our timeless Indian traditions.
On the other hand, Bollywood has increased its representations of the West and of stories of diasporic Indians, creating another avenue by which we can navigate our hyphenated identities through these films. This can be seen in how a lot of Indian films are now set in large part or entirely in the West, outside of India. "Dostana" is entirely set in Miami, "Salaam Namaste" is entirely set in Australia, "Kambakkht Ishq" is set in the U.S. and partly in Italy, and K3G is mostly set in London, reflecting a general trend of modern Bollywood films portraying diasporic Indian life.
Additionally, Bollywood films have begun to address more themes of sexuality in their films. In the film "Dostana," Bollywood addresses notions of homosexuality, premarital sex and the idea of "casual sex" (i.e. one-night stands).
Similarly, in the film "Salaam Namaste," Bollywood introduces the idea of cohabitation between unmarried couples, premarital sex, pregnancy and children outside of marriage, pro-choice and pro-life debates surrounding abortion, and contraception.
As these films begin to incorporate more of the West into their stories, they also attempt to make their stories, heroes, and heroines more palatable to the Indian diaspora. However, Bollywood frequently uses the increasing sexuality of its films as an attempt to relate to Indian women in the diaspora, relying on the assumption that these women will only be able to relate to this hypersexualization. This is based on the erroneous notion that, by leaving India, these women have essentially left their traditional roots, and therefore are now more "sexualized," having lost their true Indian virtue by leaving their homeland. The Bollywood film industry assumes these viewers will not be able to relate to the chasteness and innocence of traditional Bollywood films, where the characters are always traditionally dressed and modest. In this way, they assume that the lifestyle of Indian women in the diaspora cannot possibly be as "pure," "chaste," or "traditional" as Indian society because they are too Westernized.
The increased sexualization of Bollywood films is parallel to the increased setting of Bollywood films completely in the West. This implies that the sexualization of these films is not appropriate for the "traditionalism" of India, and therefore, in order to express these new themes of sexuality, the films that tackle these themes must take place outside of the "traditional" Indian realm. Thus, we frequently see Bollywood films taking place in the West and featuring diasporic Indian women who are highly sexualized – and their sexuality is put in direct contrast and separation from the "traditionalism" of homeland India. One of the most egregious examples of this is in K3G, where the infamous Pooja moves to London with her sister and brother-in-law, and morphs from a traditional Indian girl into "Poo"—a hypersexualized, boy-crazy, midriff-baring Westernized woman.
The idea of India and the "East" as a land of pure tradition versus America and the "West" as a land of progressive (and, in some views, morally inferior) values isn't new and has been perpetuated over and over again in the postcolonial era in various forms. However, when Bollywood films create a space where India is only portrayed as traditional, it creates a false image in the diaspora – a nostalgic fantasy of purity and tradition amidst a land that is consistently portrayed as sexualized and decadent, while the real India continues to grow as a culture beyond the imagined traditional and colonial paradigms assigned to it. In this way, the glimpse back into the lost Indian homeland of the diaspora that Bollywood provides is largely imagined.
This dichotomy between diasporic, "Westernized" Indians and "traditional" homeland Indians is harmful to both women in India and women in the diaspora. It treats women in India as only traditional and women in the diaspora as only Westernized and ignores the reality of their experiences. There is no room for nuance or multi-dimensionality in their identities. It also sets impossible expectations upon Indian women in the diaspora, who, in navigating their hyphenated identities, are being told that to be desirable, one must swing one way or the other—be overly "Westernized" and sexualized or be "truly Indian" and traditional.  
However, there are some films that have begun smashing preconceived notions of Indianness and Westernness and preconceived notions of women in India versus diasporic Indian women – "Queen" and "English Vinglish" come to mind. The portrayals of these women in Bollywood movies are a reflection of deeply-held opinions within Indian society, and films like "Queen" and "English Vinglish" shouldn't be the exception – they should be the norm.
While Indian women in the diaspora might relate to Bollywood films by reconnecting with their homeland and by relating to portrayals of diasporic Indians within these films, the Bollywood film industry ultimately reinforces colonial stereotypes that trap diasporic Indian women within fragmenting binaries of Western "progressiveness" and Eastern "backwardness." If Bollywood wishes to break out of these pervasive binaries, it must recognize that both Western and Eastern societies and Indians within them are not one-dimensionally conservative or liberal, that there are aspects of both in both societies. It must learn to address issues of sex, homosexuality, and other taboo subjects within India, rather than escaping to Western countries to do so.
Furthermore, it must learn to not portray second-generation and diasporic Indians as purely Westernized or perpetually nostalgic for a "traditional" India. As a significant cultural marker and a pervasive cultural entity, Bollywood has a large impact on all of its viewers, especially in the diaspora. If Bollywood can recognize the pervasiveness of the stereotypes it reinforces and seeks to dismantle these stereotypes within its films, it can break down the binaries that separate India from the diaspora.
---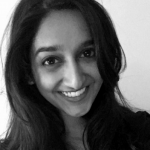 Mayura Iyer is a graduate of the University of Virginia and is presently pursuing a Master of Public Policy. She hopes to use her policy knowledge and love of writing to change the world. She is particularly interested in the dynamics of race in the Asian-American community, domestic violence, mental wellness, and education policy. Her caffeine-fueled pieces have also appeared in Literally, Darling, BlogHer, and Mic.com.