Spring is in full swing! At BGM, we're throwing all our sweaters into storage bins and breaking out the sunscreen and dresses. Get your flower power on with our latest staff picks!
1. Facial Spray with Aloe, Herbs And Rosewater by Mario Bedascu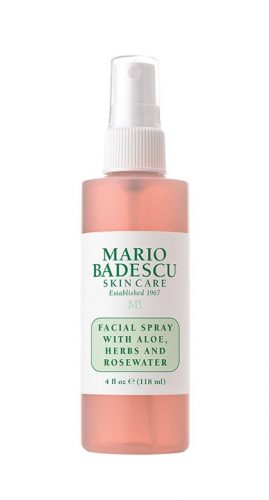 Mario Bedascu Facial Spray with Aloe, Herbs And Rosewater/Photo Source: Mario Bedascu
May is all about skin! BGM's in-house makeup artist Jasmin knows that the first step to great skin is with toner. She swears by this toner, saying that "I use this as a toner on a cotton round right after washing my face or throughout the day as a pick me up! It's gentle without all the harsh chemicals." Take it from Jasmin and get yourself a bottle. At $7, you can keep your skin fresh and gorgeous! Click here to get yours.
2. Neon Desert Music Festival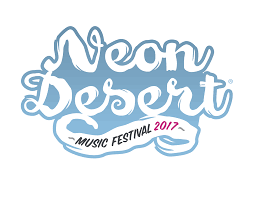 Neon Desert Music Festival/Photo Source: The Prospector
BG Marina thinks everything is better in Texas, especially music festivals. Her favorite festival is Neon Desert in El Paso. This May, West Texas is getting even hotter with amazing acts like Alesso, Logic, Migos, Bauuer, Foster the People, and Lil Uzi Vert (just to name a few). You'll be getting your jam on in no time, but Marina recommends getting a good water bottle, like the Eddie Bauer Canteen bottle, which can hold up to one whole liter of water. Get tickets here and find the rest of the lineup here.
3. Aurora Glow Kit by Anastasia Beverly Hills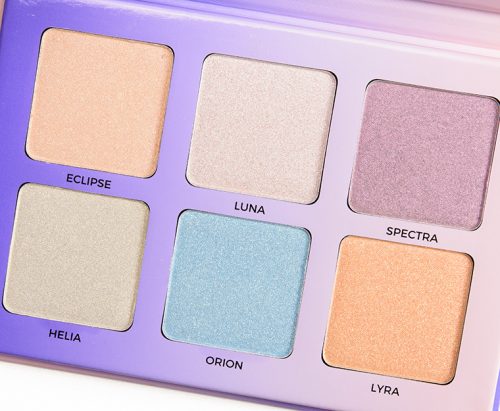 Anastasia Beverly Hills Aurora Glow Kit/Photo Source: Temptalia
With every new Anastasia Beverly Hills highlighter kit release, the BGM makeup gurus are on it! We at the staff are obsessed with this colorful highlighter palette. It's perfect for achieving that brown girl ~glo~. Go bold with "Orion" or go soft with "Eclipse." The possibilities are endless! You can get your own Glow Kit here and check out Anastasia Beverly Hills' other gorgeous highlighters.
4. Show of the Month: "Dear White People"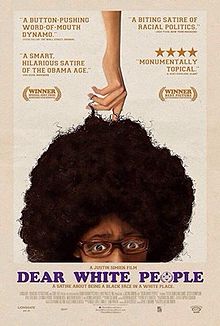 "Dear White People"/Photo Source: Wikipedia
If you loved "Dear White People" during its original theatrical run, this will be music to your ears! The beloved comedic drama came out on  Netflix last month as a 10-part series. BG Proma can't get enough of the new "Dear White People," telling BGM that it "delivers powerful, character-driven episodes and deeper backstory throughout. The show is socially relevant, emotionally charged, and also brilliant comedically." You watch the new show on Netflix and you can watch "Dear White People" the movie on iTunes, the Google Play Store, Amazon Video, and YouTube.
5. Beach Hair Hack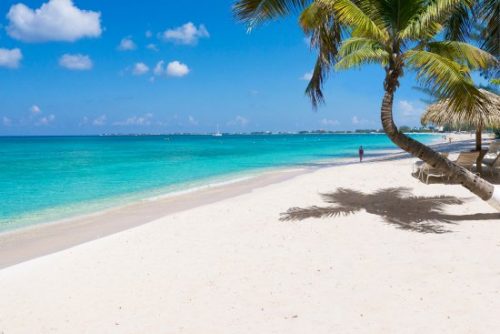 You may be stuck in the office this summer, but this hair hack will make you look like you just stepped off the sand bar!/Photo Source: Trip Advisor
Get the best beach hair of your life with BG Karishma's hair hack! For volume without heat products, make two tight braids to either side of your head. Make sure you have damp hair, preferably post-shower. Spray your head and braids with hairspray, or mousse. Go to sleep or let it sit in until your hair dries. When you wake up (or when your six hours are done), take out the braids and brush it out. If you're in a rush, use a hairdryer.
6. Wunderlist: To-Do Lists Across All Devices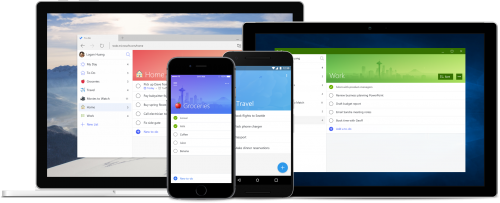 Wunderlist/Photo Source: Wunderlist
BG Pooja is a busy girl in an increasingly complicated world. To make sure she's on top of her game at all times, she uses the Wunderlist app. Wunderlist is a list making app that works across multiple platforms from PC to IPad to Android to IPhone. You can set alarms, reminders, and share all your lists. If you need to print, organize your lists, or just send emails, then this app has your back! Download Wunderlist on all your devices and never miss a deadline or event ever again.
7. Nail Color of the Month: Otherwise Engaged by OPI
OPI Otherwise Engaged gel nail polish/Photo Source: OPI
May is all about baby pinks. BG Priya is obsessed with this color. But don't just take our word. Here's what she has to say: "It's a very soft pink, closer to nude, that goes with everything. Perfect for spring, and sunshine. If you like a more prominent pink, 'It's A Girl' is also a great choice…a perfect pastel to complement all your spring sundresses!" Click here to get your own bottle from OPI.
8. DIY Avocado Hair Mask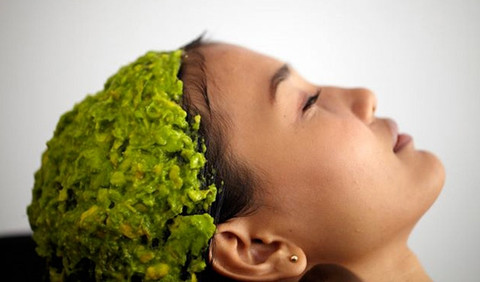 For spa day at home, try this easy DIY hair mask!/Photo Source: The Fit Indian
BG Amina has a refreshing hair mask that doubles as a face mask too. You'll need the following:
Half of an avocado
3 tbsp of plain yogurt
3 tbs of natural honey
Mix and put on your hair or face. Let the mask dry and then wash off. Get ready for soft and shiny hair!
9. PRO Contour Kabuki #82 by Sephora
Sephora PRO Contour Kabuki brush/Photo Source: Sephora
Contouring and highlighting can be rough. BG Priya shows you how to easily get that Kardashian-esque sculpt with the Sephora Collection kabuki brush. "I'm not a MUA or even confident at the subject of makeup, but I just bought [this brush]  and I'm in love! I can't express how easy it was to contour my face, and it actually looks good. I had my theme song 'I Look Good' by Chalie Boy playing in my head, and now I'm looking forward to putting on makeup more often!" Grab your own and finally get the bronzed look you've been dreaming of forever!