Happy belated new year, BGM readers! Two thousand and seventeen was an exciting and record-breaking year for us. For the past 10 years, we've given you our best, from news stories, interviews to makeup tutorials. So, here's to another 10 years of staff recommendations made only for you.
1. Match Stix Trio by Fenty Beauty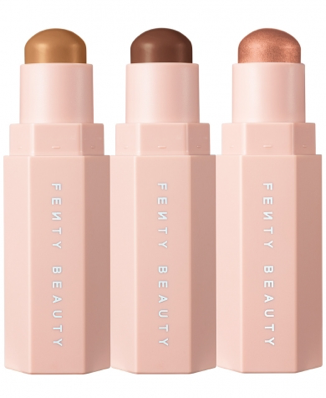 [Match Stix Trio in Deep 400 by Fenty Beauty/Harvey Nichols]
Ever since our queen, Riri, released her coveted makeup line, our staffers have been obsessed with her inclusive foundation shade range and poppin' highlighters. One of our favorites is the Match Stix Trio, which is a bundle of a highlight shade and a contour shade. The set also includes a highlighter stick. According to BG Priya, "this product is the perfect contour method for fast, daily application! It looks amazing on any brown girl's skin." This bundle is a steal and can be especially helpful if you have a hard time with highlighting and contouring. There are four different shade options to accommodate even the deepest and darkest skin tones. Get yours from the official Fenty Beauty website or Sephora!
2. Book of the Month: "The Ethical Slut: A Practical Guide to Polyamory, Open Relationships and Other Adventures" by Dossie Easton and Janet W. Hardy
["The Ethical Slut" Book Cover/Amazon]
Don't judge a book by its title! BG Sheena is raving about "The Ethical Slut." "This book is awesome because it de-stigmatizes relationships that aren't 'heteronormative.' This is a must-read for anyone wanting to challenge traditional norms in relationships. The book talks a lot about communication for relationships with lovers, family, and friends. It's not the best resource for communication in relationships out there, but is an important read for the other concepts mentioned above." If you need a good guide to navigating the world out of the traditional guy-girl relationship, then grab a copy of "The Ethical Slut" from Amazon or Barnes & Noble.
3. Rasika (Washington D.C., United States)
[Food from the scene/Rasika Restaurant]
If you're in the D.C. area, you've got to stop by the famed Rasika restaurant. BG Saumya is a big fan. "It's a convenient eating spot because there are two locations in D.C. Rasika offers a combination of traditional Indian dishes as well as innovative fusion dishes—both are excellent. The cocktails (if you're over 21) are creative and have desi names (i.e. Sheela). I would definitely recommend the grouper Goan curry!"
4. Nail Polish of the Month: Gel Couture by Essie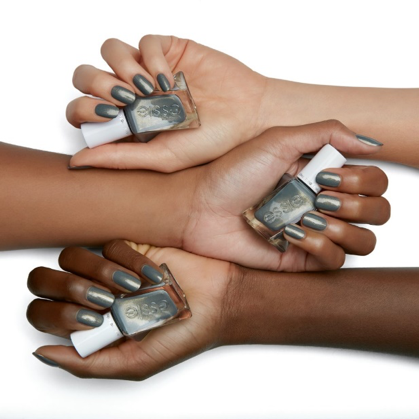 [Gel Couture in Spellbound by Essie/POPSUGAR]
Who doesn't want perfect gel nails? But sometimes, shelling out hundreds of dollars a month for tip-top nails isn't always an option. BG Subrina has just the solution for you! "I recently started using Essie's Gel Couture and I am in love! It has the same great Essie color and lasts just as long as a gel manicure from the salon. I would suggest investing in the Essie Gel Couture Top Coat and then have fun buying colors individually. The nail polish doesn't look as good without that particular top coat. Essie sometimes gives the top coat as a set with the standard red shades, so keep your eyes peeled for Gel Couture bundles! Some of my colors are Take Me to Thread, Lace Me Up and Model Clicks (which is the closest shade to my all-time favorite shade, Wicked).
5. Show of the Month: "Rick and Morty"
["Rick and Morty" Season One Poster/Wikipedia]
Slip into a new show this year! BG Karthyani prefers to tune into "Rick and Morty" every week. "The best-animated TV show to ever come out of Adult Swim, hands down. There's a reason this show is so popular, and it's hard to stop watching once you start. But beware though, you'll soon start having cravings for McDonald's Szechuan sauce!" Watch "Rick and Morty" online on Adult Swim's website or Hulu. Also, click here to find out when the show airs in your area.
6. DIY Hair Mask for Winter Hair
[Hair Flipping Like a Boss/Giphy]
Winter hair got you down? Try BG Subrina's DIY hair mask! "Following the advice of beauty guru, Farah Dhukai, I have been doing a hair mask consisting of peppermint oil and pumpkin seed oil to help grow my hair. So far, I've seen a huge difference! I've done this mask weekly for about two months and my hair has grown over 3-4 inches. Also, my hair feels super healthy and looks super shiny!" Mix 3-4 drops of pumpkin oil with 1-2 drops of peppermint oil. You may feel a slight tingly sensation on your scalp; that's totally normal. Use it as often and watch your hair grow! You can find pumpkin oil and peppermint oil at a local supermarket or health food store. There are also numerous places to get them online. Click here to get pumpkin oil and click here to get peppermint oil.
7. Podcast of the Month: "Savage Lovecast" by Dan Savage
['Savage Lovecast Poster/Acast]
We all hate our winter commutes to the office. Make it a little less terrible by listening to a unique and informative podcast. BG Sheena recommends "Savage Lovecast" by prolific commentator Dan Savage. "He rants about politics (with mostly liberal-leaning opinions) and answers audience questions about sex. The podcast is kink, polyamory, and LGBTQIA friendly. Dan Savage is a gay man in a 20-year marriage. He's been out of the closet for 11 years and has a lot of open, insightful opinions on different types of relationships. It's a super refreshing take on relationships and sex." You can listen to Savage's podcast for free on the "Savage Lovecast" website, iTunes, Stitcher, and Spotify.
8. Skincare Regimen Hack
[Skincare is key/Flickr]
If you're like most of us on the staff, you're probably struggling with winter skin right now. Though brown skin is beautiful, it is definitely hard to keep up the glow in January. BG Priya is a beauty editor who gives amazing advice on skincare. She frequently imparts her wisdom on BGM's Instagram takeovers. Recently, another staffer, BG Liz started using Priya's skincare regimen hack and her skin is better than ever.
"I started doing over the weekend and I already see such a dramatic and positive change in my skin. From what Priya taught us through her IG takeovers, I use the products in a specific order. First, there are makeup wipes (Aveeno Ultra-Calming Sensitive Skin Makeup Removing Wipes). Then, you do a gentle clay mask cleanser (Freeman 4-in-1 Apple Cider Vinegar Foaming Clay Mask) while you're in the shower. After your shower, gently apply micellar water (Garnier SkinActive For All Skin Types Micellar Cleansing Water) all over your face with a cotton pad. Follow up with an astringent toner (Neutrogena Alcohol-Free Toner). Next, apply a thin layer of hyaluronic acid (try this one from Cosmedica Skincare). For the finishing touch, smooth on some Bio Oil to lock in your skin's natural moisture."
9. Protect & Detangle by Beauty Protector
[Protect & Detangle by Beauty Protector/Birchbox]
If you have thick desi hair, styling it can be a pain. BG Saumya uses Protect & Detangle by Beauty Protector to keep her locks in check. "This is a leave-in conditioner that doubles as a detangler. It saves me every time I wash my thick hair. Shortly after washing, I liberally spray it Protect & Detangle all over my hair and then brush everything down with the Wet Brush. Styling my hair is completely painless and I don't have to tug at it for an hour. As a bonus, the spray smells amazing." Click here to get your own bottle of Protect & Detangle and you can also get a Wet Brush by clicking here.
10. Movie of the Month: "I, Tonya"
["I, Tonya" Movie Poster/IMDb]
The BGM staff love a good ice skating flick during the drudge winter month of January. BG Marina suggests grabbing a ticket to your local viewing of "I, Tonya." The movie is a reenactment of interviews by disgraced figure skater Tonya Harding and the people around her. She was implicated in an attack on fellow ice skater Nancy Kerrigan right before the 1994 Winter Olympics. Though Harding would plea her innocence multiple times, she was eventually stripped of her titles and was banned from ever skating again. "This movie is a whole lot; 'I, Tonya' is almost camp. It will take your breath away in its drama and dark humor. Be warned though, the movie graphically depicts the abuse Harding faced when she was younger. To be honest, I kind of felt bad for her." But make your own decision. Click here to find a viewing of "I, Tonya" near you.