With a new season just around the corner, we at BGM want to help you get your fall on! So without further ado, here's our September staff picks.
1. Cup O' Coffee Face and Body Mask by Lush Cosmetics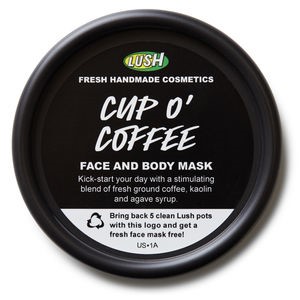 BG Abha thinks a good mask is the best thing you can do for yourself this month. With Lush Cosmetics, we get a natural product with as few preservatives and harsh chemicals as possible. Abha suggests that you grab some product in your hand, add some water, and gently scrub your face. Leave it on for about 4-5 minutes. Wash and dab your face dry with a soft towel for a refreshing and hydrated feeling. Get flawless skin like Abha by grabbing your own mask here!
2. DIY Cinnamon & Honey Face Mask
At BGM, there's a variety of thoughts and opinions that are exchanged among our engaged and informed staff. Even though we can't always come to one conclusion on many topics and ideas, we can all say that September is the month of face masks. If you're not the one to splurge on a pricey, all-natural, all-organic mask, then BG Antara has got you covered! Her DIY cinnamon and honey mask is super simple. You'll need:
1 tbsp warm honey
1 tsp ground cinnamon
1 tsp lemon juice
1 tsp of turmeric powder
Mix all the ingredients together. Put this amazing smelling concoction on your face and let it sit until it hardens slightly (about 10-20 minutes). Wash it off with warm water and admire your beautiful glowing skin!
3. No Drought Dry Shampoo by Lush Cosmetics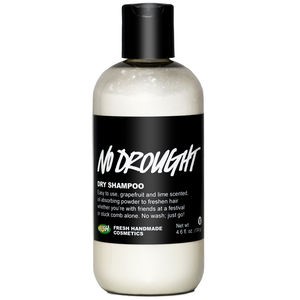 BG Duriba also believes that Lush is the move for all things beauty for the month of September. From those all-nighters spent on homework or projects, it's easy to get behind on simple tasks like bathing. But don't worry readers, dry shampoo is your best friend! Lush's dry shampoo is great for those of you who want a cleansing product that's handmade with the best ingredients. This product looks like a bunch of baby powder jammed into a container, but worry not, it's only a disguise! Rub some of this bad boy into your hair instead of using those nasty aerosols with God knows what chemicals and you'll be living your best life. Click here to get a bottle for yourself and keep those strands looking gorgeous!
4. Nail Color of the Month: Garden Variety by Essie
Just because summer has ended and Labor Day has passed, doesn't mean you have to go without your bright summer nail colors! BG Proma currently has teal nails and is living her absolute best life. We suggest that you get fall ready by going for a darker shade of teal. Essie's Garden Variety is a great way to be a little bit summer and a little bit fall for September. You can get a bottle here.
5. Movie of the Month: "Legally Blonde"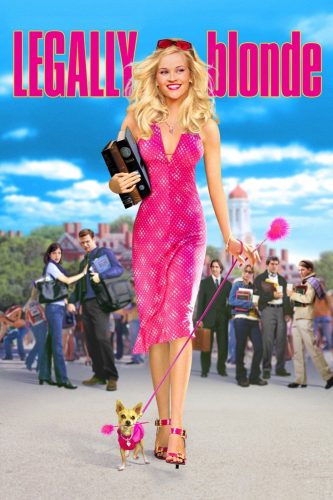 With school and new priorities coming in at full force, it's easy to get a little down sometimes. But have now fear BG readers, Elle Woods is here to get you out of your woes! BG Duriba swears that this movie is especially handy if you're going back to school and need some confidence. Our protagonist inspires all the young women of the world that whether you're a Neiman Marcus girl or an Old Navy girl, it's your goals and work ethic that matter the most! While most people think that you have to fit a certain stereotype to succeed in your desired walk of life, Elle shows us that you can whatever you want and still ~slay~ in shocking pink. If you need a dose of empowerment in your day, watch Legally Blonde on Amazon or Google Play.
6. Bullet Journalling
Need a way to get yourself on task with the mountains of homework/projects/work that's piling up as you procrastinate by reading articles on BGM? Get back on track by bullet journalling. BGM's beloved COO and Editor at Large, Atiya, explains: "This has been such a saving grace for me considering the multiple different things I multitask on a daily basis from BGM management and editorial things to studying for my medical licensing exams to personal stuff like making sure I'm on top of all the sponsorship paperwork for having my husband immigrate to the U.S. soon. This journalling system is so customized that I have one notebook where I can literally brain dump everything but have it still be super organized. It allows me to compartmentalize my work so I can focus on one project at a time and actually get done what I aim to for the day regardless of whatever else may come up." Atiya suggests watching this YouTube video to get a better understanding of how to properly bullet journal and make the most of this unique organization method!
7. Cream Colour Base by MAC in Improper Copper
When we say there's a multi-use product that you'll go to over and over again, we at BGM mean it. We love anything and everything from MAC and we especially love their multi-use products. One such product is the Cream Colour Base, which can be used as a highlight, highlighter base, blush, contour, eyeshadow, eyeshadow base, and even body shimmer if you want to get ~creative~. Depending on which shade you get, you can get a killer highlighter to make your cheekbones poppin' or you can be the sultry #KWEEN that you are by using it as an eyeshadow. We recommend using the shade Improper Copper as a natural looking highlight. For an even more gilded effect, swipe your favorite copper-gold highlighter, like Jeffree Star's King Tut or Anastasia Beverly Hills' Peach Necter, over the base. Use your powder highlighter sparingly if you layer it over the Cream Colour Base, because you will have a bar of metal on your cheekbones. So, if you prefer a more natural, homely look as opposed to the copper celestial goddess look, then dab that highlighter with caution! Click here to get MAC's Cream Colour Base in Improper Copper.
8. Jam of the Month: "Kala Chashma" from "Baar Baar Dekho"
Work slump? BG Abha has got your pick-me-up! She admits that it's her favorite song from the movie. She can't stop dancing to this song every time she hears it, be it in the middle of a busy assignment, after a long day, or even in the middle of nonstop writing. So jam along with Abha and click here to listen to "Kala Chashma."