by Deborah Gillenwater
Kick up your kicks a notch with these springtime shoe trends that can be worn all summer long. It's time to treat yourself to something nice by incorporating some of the most sought-after shoes of the season. From dressy to casual to everything in between, there's sure to be something for everyone from our list. Get inspired for spring and use these suggestions as an opportunity to put the finishing touches on your warm weather wardrobe.
1. Bright White
[Vince Camuto's White Kamella Strappy Dress Sandals | Photo via Lyst.com]
With spring underway, there's not much better than a pair of crisp, white shoes to complement your warm weather outfits. And according to POPSUGAR, bright white is the color to have underfoot for the season. Fortunately, white looks great with just about everything, especially when you throw in some natural materials, too, like cork and jute.
2. Oxford Flats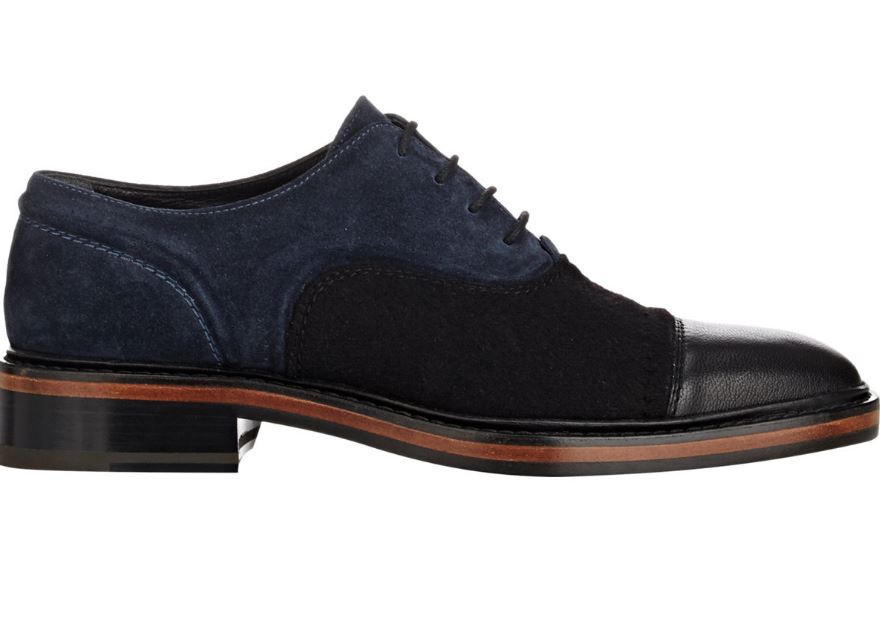 [Lanvin's Black Women's Bicolor Cap-toe Oxfords| Photo via Lyst.com]
Oxford flats aren't just for men—yes ladies, you too can capitalize on the classic, history-rich kicks that are trending for spring. Choose a streamlined pair that's not clunky for a sleek and chic look. Couple these with tailored shorts, flirty dresses or skirts, and most definitely with a pair of boyfriend or skinny jeans for a classy, upscale appearance. These are truly versatile shoes and will look smashing combined with almost everything this season.
3. Gladiator Sandals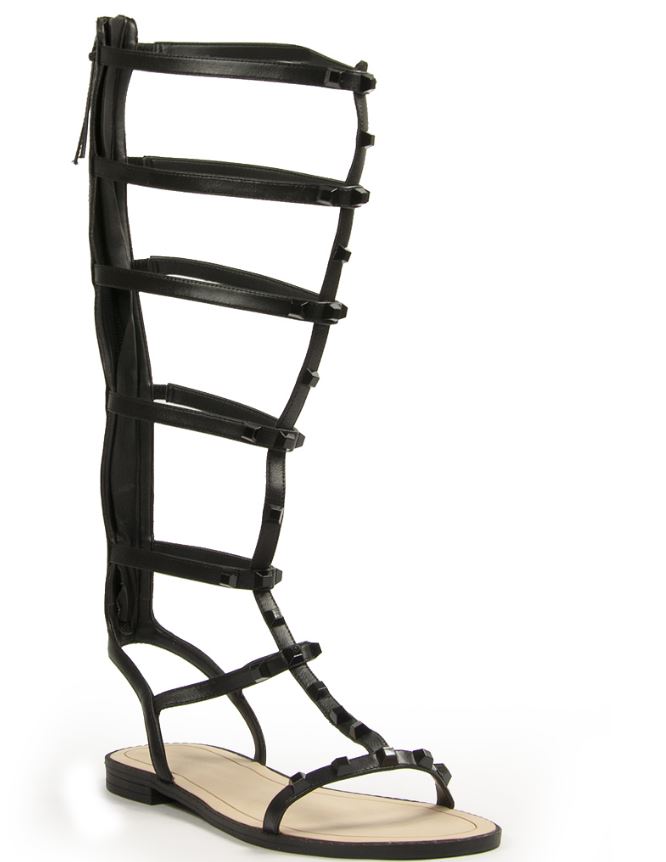 [Rebecca Minkoff's Black Studded Gladiator Sandal | Photo via Lyst.com]
The Roman-inspired shoes are back in a big way once again, and whether you dust off that pair from your closet or opt for new ones, we are definitely digging these calf-hugging sandals. Glamour has listed gladiators as one of the best shoes for spring 2016, and with good reason. These are a great casual flat that lends a lot of visual impact to every outfit you pair them with. Team these sandals with shorts, dresses, skirts, and rompers for ensembles that are on trend.
4. Sneakers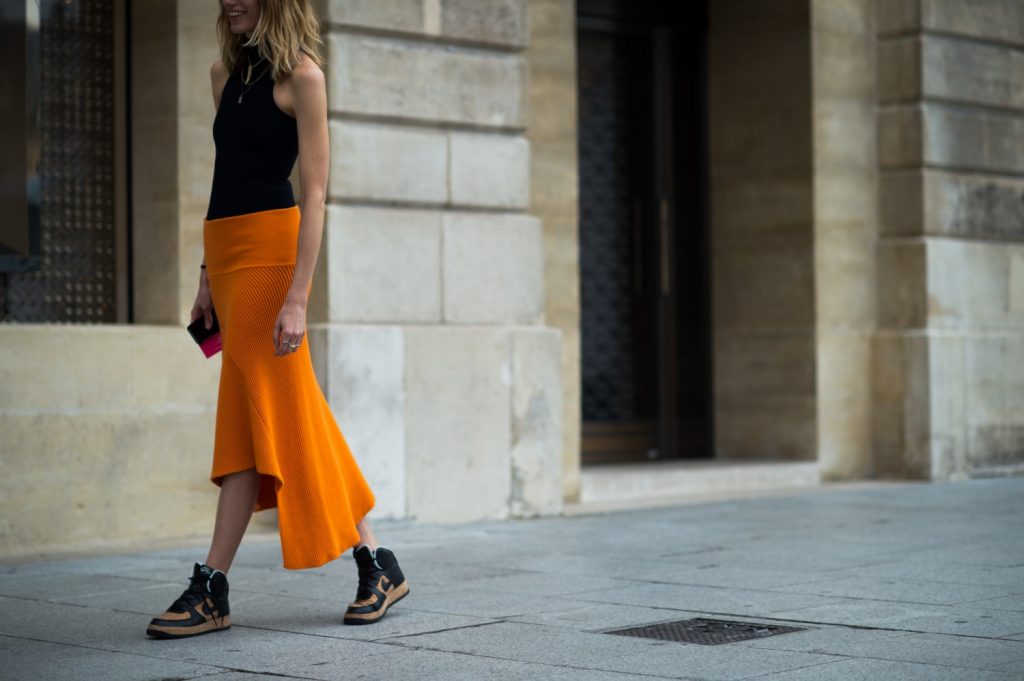 [Fashion/style editor Veronika Heilbrunner rocks the stylish sneaker trend. [ Photo via Lyst.com.au]
These are not your typical trainers or running shoes. Instead, the trend that's being embraced by Lyst—an online platform that partners with the world's greatest designers and stores to bring you the world of fashion in one place—involves designer sneakers with a sporty twist. In fact, if you're not sure exactly how to wear this trend, check out the site's excellent Guide to Sneaker Chic found here. With lots of photos for inspiration on how to wear sneakers with the less typical pairings like long dresses to sheer flowing skirts, it will put a new twist of wearing the trend. And the possibilities don't stop there, as this popular footwear style would also look great with shorts and jeans.
5. Block Heels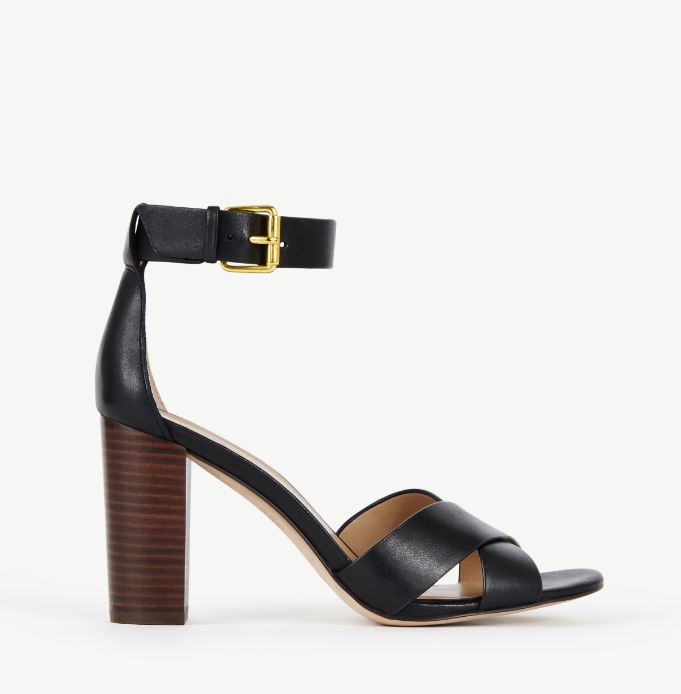 [Ann Taylor's Black Gigi Leather Block Heel Sandals | Photo via Lyst.com]
Chunky heels are hot for spring, and luckily you won't have to concentrate so much on your balance like when wearing this shoe's thinner counterpart, the stiletto. Just as sleek, though, is the block-heeled sandal that can sometimes lend a serious retro vibe to a variety of outfits. From maxi dresses to skinny jeans, to miniskirts, these would look lovely worn all throughout the warm weather months, offering a lot of impact with minimal effort.
With five shoe trends to inspire your next shopping trip, we're confident that you'll be stepping out in style all season long. Luckily, our picks are as versatile as they are attractive, which means you can mix and match these with a variety of different outfits. From maxis and skinny jeans to rompers and skirts, don't be afraid to take some risks with your shoes when planning your ensembles. We hope you've enjoyed learning about the latest trends and will use this as your guide on the next shopping trip.