by Naila Sheikh
With everyone's head in a blur after the inauguration of then President-Elect Donald Trump—now sworn in President Trump—these past few weeks have been a political whirlwind of surreality and oppressed racism now taking form in new law and order.  The executive order to ban refugees and people from seven predominantly Muslim countries, also known as the 'Muslim Ban', has stirred an insurmountable reaction and pleas of Americans to free the innocent detainees at airports.
This influx of people from all walks of life shows beautiful imagery of unity and the true meaning of being American. Christians, Jews, Muslims and people from all faiths are defying this ban as it constricts the rights of our people who are legal residents and refugees who have been seeking asylum. The incoming stories circulating on social media that lack sheer humanity, in effect of this ban, are downright appalling and a shame to mankind.
President Trump's decision to fire his acting Attorney General, Sally Q. Yates, on Monday night, removing her as the nation's top law enforcement came as a shock to the nation. Yates, who served under the Obama administration, was asked to stay on in the acting AG role by the Trump administration—and now, the same swiftly removed her on the basis of 'betrayal' just hours after she wrote a letter stating the Justice Department would not defend the President's recent immigration executive order. Yates will be replaced by Dana J. Boente, the United States attorney for the Eastern District of Virginia, until Trump's nominee, Jeff Sessions, is confirmed by the Senate.
By Monday afternoon, Yates confronted the President publicly by issuing her statement on the concerns of his authority and her deliberations in defending such an order in the Justice Department: 
"At present, I am not convinced that the defense of the executive order is consistent with these responsibilities, nor am I convinced that the executive order is lawful,"  Yates wrote in a letter to Justice Department lawyers.
According to The New York Times, at 9:15 p.m., Yates received a hand-delivered letter informing her of her firing. Signed by John DeStefano, Trump's White House aides, the letter stated that "the president has removed you from the office of Deputy Attorney General of the United States."
An interesting fact to study in this escalating crisis of an administration is that with Sally Yates' refusal to comply with the President's Executive Order, Donald Trump has now become the second President in U.S. history to dispense with his Attorney General. Richard Nixon was the first President to fire his Attorney General, eight months before he resigned and prior to his impeachment. The President's abrupt decisions and labeling of betrayal for a highly educated and capable Attorney General, whose first and foremost priority is to remain constitutional, shows the deep rift and divide within the government.
However, with the negative happenings within politics, we have also witnessed a lot of unity and peace amongst Americans who are rallying against the inhumane and unlawful actions that are taking place. Hashtags such as  #ThankYouSally, #ThankYouSallyYates and #SallyYates were all trending on Twitter. This sense of togetherness is vital to our survival as we are merely holding onto hope, love and tolerance from each other.
As we are browsing our phones and watching the news, desperate for good news, one act of appreciation definitely stands out under the grim headlines:
Rep. Jackie Speier (D-Calif.) tweeted out Tuesday afternoon that she had nominated Yates for the John F. Kennedy Profile in Courage Award. The award celebrates officials who choose the public interest over partisanship, "who do what is right, rather than what is expedient."
We, at Brown Girl Magazine, are proud of Sally Yates for standing strong and unstirred in the face of Donald Trump's erratic orders. You are a true American icon for demonstrating such courageous leadership!
---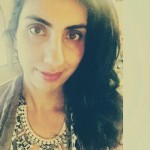 Naila Sheikh resides with her husband and two kids in Houston, TX. Born and raised in Holland, she has a keen interest to keep up with the current affairs around the world. Her everyday life, apart from playing mommy, also consists of Food Blogging on her website: NailasKitchen.com.