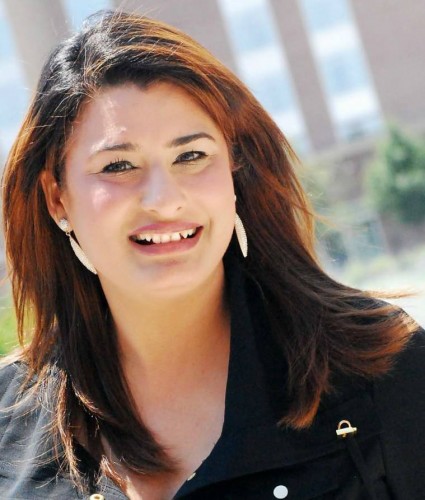 At last year's South Asian Young Women Entrepreneur (SAY WE) "Raise, Rise, Rule!" conference in Houston, TX, Tanaz Choudhury was a panelist for the "Making Dollars & Sense: Let's Talk Money" discussion. Tanaz Choudhury is the CEO and president of MABY USA and COO of TanChes Group of Companies.
Listening to Choudhury's story of leaving her home in India as a young girl, against her parents' wishes to marry the love of her life and making a name for herself in a foreign land was was nothing short of inspirational.  I reached out to her to see if she would spare a few minutes to chat. Luckily for me, she was happy to pass on some words of wisdom to all our Brown Girl readers.
Choudhury has an aura that immediately captivates whoever she is speaking to. She is quick-witted, with a great sense of humor. She has a graceful, old-Bombay charm about her without being condescending. I suspect that she was the popular girl in school, the outgoing, fun-loving girl everyone wanted to be friends with.
"Actually, I wasn't very popular in school. I was more the tall, awkward girl. In hindsight, not being popular helped me. It helped me focus on what was truly important to me and freed me from the perils of peer pressure that most girls feel to "fit in."  It wasn't until college when I created my own kind of cool that I started becoming more popular."
Upon doing a bit of internet stalking research to learn more about her, I found out that Choudhury still carries a similar status in the community. I was also overwhelmed by her many accomplishments.
During her college days at Bombay University, she won the title of Athlete of the Year and Student of the Year. She went on to complete a degree in chemistry. After graduation, she was a contestant in the Miss India Pageant and the crowned winner of the India Queen Pageant. After moving to the US, she held many leadership roles in various cultural, community, and charity-based organizations. It comes as no surprise that she was nominated for the Texas Women's Hall of Fame in 2004. In addition to her impressive resume, she has maintained a successful professional career and family life. I am quite frankly a little star struck!
When I spoke to Choudhury, I asked her about how she started her professional life in the US.
"On my first day in the country, I landed a job out of sheer serendipity. My mother's  friend picked me up from the airport and took me to The Williams Tower, which was then called Transco Tower (popular tourist destination for its observation deck on the 51st Floor). While my mother's friend parked her car, I decided to go to the top floor to get a good look at the view. I was making casual conversation with a man on the elevator when I came to find out that he was hiring for an international finance position. Although I had no previous experience in the field, I somehow convinced him to interview me for the position, right there, on the spot. And I got the job."
This story didn't surprise me. If anyone could land a job in one of the best commercial buildings of Houston, just like that, it would be Choudhury. She started off in a commission only position and within a few years, worked her way to the Assistant Vice President of the company. Eventually, she decided to go into business for herself. She started TanChes Group of Companies with her husband, a technology based company which they run together.
I asked Choudhury for the most important advice she thinks she can give brown girls trying to make it.
"When you are in a business for yourself, it's all personal, not business. Your business is an extension of yourself."
She also told me not to be held down by the "this OR that" concept. From her own experience, she has realized that you don't have to choose between two seemingly different career paths or lifestyles, you can have it all. This motto of hers is obvious in the way Choudhury continues to successfully run a technology company and has her own clothing line, Maby USA which is soon to branch into Maby Baby and Maby Men.
When asked if she has any regrets in her career or what she would have done better:
"I don't believe in regrets! In business as in life, we win some and we lose some; as long as the choices we make are with love, light and laughter, it's all good."
A firm believer of hard work and determination, Choudhury is the perfect example that persistence pays off.
---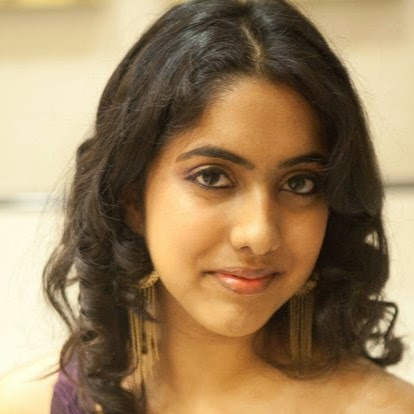 Pia Chakrabarti is a self-proclaimed food-aholic. Some of the things that may compare to her love for food include, cuteness (babies, puppies, etc.), traveling to exotic destinations, and John Stamos. Pia has lived in various corners of the world but will always be a Texas girl at heart. Currently, she is in San Francisco attempting to live out her tech city dreams while eating as unhealthily as SF will allow in order to satisfy her Texas-sized appetite.