By: BG Staff
Thank you, Tamasha.
The fact that a South Asian performing arts festival even exists is enough to have thrilled most of us if we could've told our younger selves about it. To experience it live and to see quality work put forth by our creative contemporaries is truly inspiring. From September 26 through October 2, the Paradise Factory Theatre in New York's East Village became a hub for artistic talent in the area from South Asian artists and the minds who share their vision.
For one night only, filmmaker Kabir Chopra staged a table read of "Swiped to Death," a new web series rooted in the culture of modern dating. His protagonist Jay (Chopra) is just looking for a nice, normal girl, but because it's online dating, that seems to be a taller order than the already-slim IRL pickings.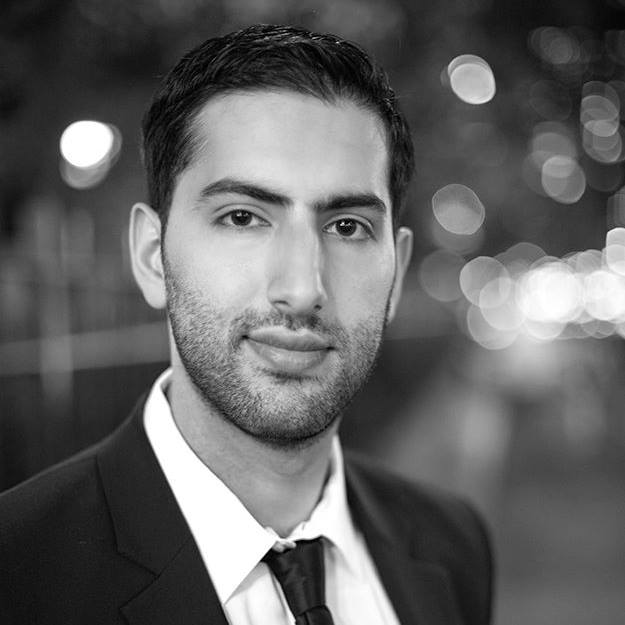 The series alternates episode point-of-view between Jay and Farah (Reema Sampat), a young woman jaded from a bad relationship and hookup culture.
A lot of the series' plot comes from Chopra and his co-writers' actual experiences with dating in New York City, and though it's unclear where the anecdotes end and the fiction begins, the dialogue and interactions are painfully relatable. Jay's best friend and roommate Tyler (Tim Cordell) is particularly brilliant, eccentric in the vein of Rhys Ifans in Notting Hill but still able to act as the voice of reason.
Even at a reading, "Swiped to Death" is spooky in its ubiquitous realism. It'll remind you of your good dates, your bad dates, your nights out, your exes—all of it simultaneously—and leave you not hopeful, but at least cautiously optimistic about the future. It's likely a reflection of Chopra's own feelings on the subject, which he explores in all his works; tangibly nervous and uncertain, but still moving forward.
Later that night and again on the weekend was a sketch show by Americana Soup, the trio of Kent Koren, Jacqueline Pereda and Jerry Mathew. "Americana Soup" has what most sketch troupes don't: Minorities in the majority.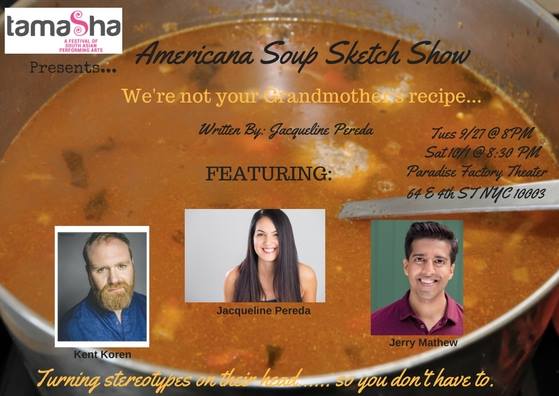 The strongest sketches in the group's repertoire involve race; In the introduction, Pereda and Mathew pose as a couple on a plane who grow increasingly nervous when they realize their seatmate is white. Koren embraces the reversed stereotypes gladly, wearing flip flops and offering them gluten-free bagels on his way to Burning Man.
In another sketch, Mathew is a South Asian actor auditioning for a part and unable to contain his frustration over yet another terrorist casting call. The directors like his anger and they cast him…in what turns out to be a video testimonial for ISIS. Flipping the racial script is a tough task, but "Americana Soup" has the minds and tools for it and a platform as entertaining as it is thought-provoking.
From the week overall the theatrical scene at Tamasha —and in the South Asian millennial community by extension —is perhaps the most varied and unexplored. There's untapped talent, potential and story around every corner, but the confidence to explore it is spreading. It's a thrilling evolution to witness and we're lucky to be here.
See you next year.