by ModaNinja
This post was originally published on modaninja.com.
Two years ago, my husband's job needed him to move to America and so, we had been yo-yoing with the big move, for months! I'd be lying if I said I wasn't excited. I had visited the United States as a tourist and on business several times over the years, but never really imagined living here. Honestly, a big part of me was also weary of leaving my comfort zone and my favorite humans.
To summarize the prep, we got our visas and I gave away 95 percent  of everything we owned— mattresses, home appliances, clothes, shoes, home decor, books (the horror!), linen, you name it. It was all in boxes and labelled to be given away. I packed a few shoes, whatever warm clothes we had, a few dishes, and my favorite brass statue of Buddha (I had several), all in seven suitcases and boarded a plane to start a new chapter in my life. Change, they say, is good. Two years in, and a few lessons later, I can share a few tips on what to do if you find yourself in a similar situation.
1. Damn, it gets COLD!
First things first, invest in outer wear! My choice of word is 'invest' because this will determine how you get through almost three quarters of the year! Unless you live in Northern India, you don't really wear or own any outer wear. In America, you will have a coat closet which needs fall, spring, and winter jackets—I recommend a trench, a leather jacket, a down jacket, and a woolen pea coat. And trust me, I learned this the hard way! Unless you move to the South, all of America gets f-ing cold. When you move from a tropical country, you really don't know what winter is. My two bits: don't waste your time and money on fast fashion brands, instead pick a trusted brands like Columbia, Eddie Bauer, North Face, Canada Goose or Patagonia for a down jacket for windy and snowy days. Bottom line: when in America, learn to stay warm!
2. Live in a city.
If you have the choice, and can afford it, I recommend living in a city or in a downtown-ish area. America is a huge country and it can get extremely lonely living here. The American dream is made up of a humongous house, multi-car garage, and big backyards—the young Indian in you will hate all of it in a week. We need people, we need stores, we need accessibility. Hopping in the car and driving a few miles to buy milk is something that doesn't come naturally to us. Don't forget the bigger your house and backyard the more work you're going to have to do! Another gentle reminder: Gangu bai's are not easily available in America so at least for the first few years, sacrifice on the space if you can, and live in the city! Experience the people, the culture, the food, and soak up the vibrancy of this incredible country.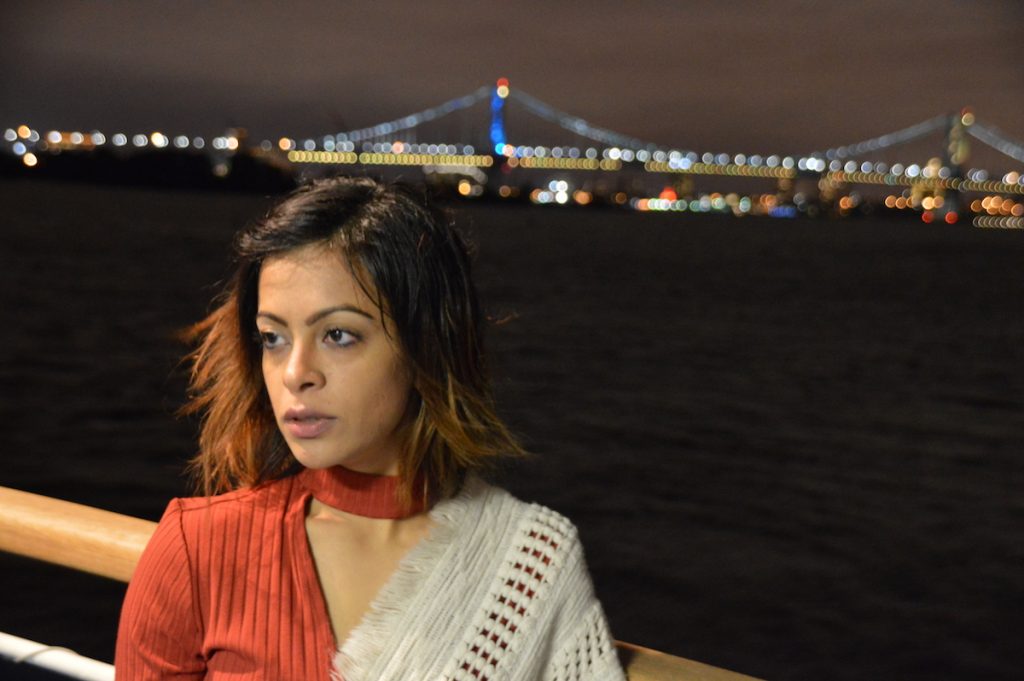 [Live in the city—it's the only way to experience the lights, culture, and all the vibrancy that America really is.]
3. Befriend the locals!
Despite popular belief, Americans are actually a nice, friendly, and fun bunch. They may be frosty at first, I usually blame it on the weather—but they don't bite! Point is, get outside, sit at the bar and talk to the bartenders. Find out where they like to go, where they shop, where they eat and hang. Go to those places! Take Uber pool and chat with the drivers and the poolers. Tell them you are new and want to experience the city. Chances are you will get a big list of places, maybe a Facebook or Instagram follower, and a chance to cultivate a friendship. When you come from where we are, it's tough to trust people but open up and give others a chance. That being said, of course be alert and careful, there is no dearth of psychos in the world!
4. Use the internet.
Ok so I might have you questioning your whole childhood when I say this, but do the opposite of what you were taught growing up—go talk to strangers!!! Use the internet to find groups of like minded people. Instagram, Twitter and meet up groups are uh-maaazing and a boon, especially when you don't know anyone. Look up the local "IGers" group and go join them on "photo walks" to explore neighborhoods. Philadelphia has an amazing community of artists, I have met great people and made some real friends who I've met through the internet!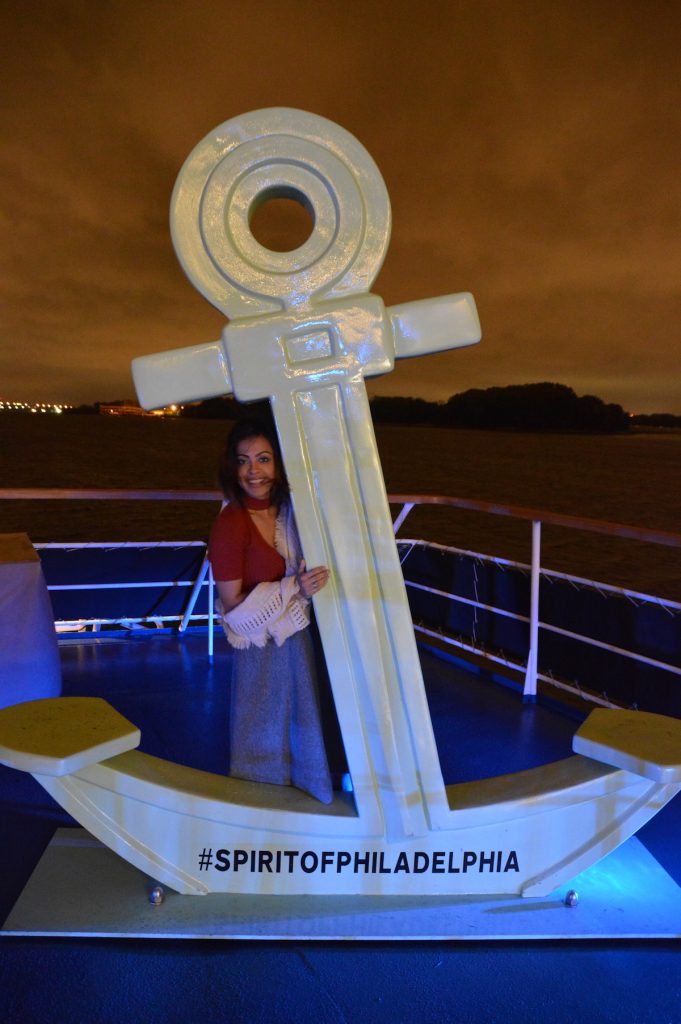 5. Figure out the American sport…ASAP!
Thanks to Magic Johnson and Michael Jordon, basketball is the only well known sport outside of America. So if you like, play, and follow basketball, you have one feather under your cap. However, you CANNOT survive in a social or professional environment in America without figuring out FOOTBALL! I am sorry, I had to do that in caps. Football in America is not what we grew up watching. European football and "football" that the world plays is called Soccer! Don't forget that until the day you leave American soil!
American "football" should have been called "Yardsballs" or "foot-hand ball"  or something other than "football" (I need a witty name for it). Point is, once you've figured it out, it's pretty easy. Men, women, and children alike OBSESS over both college and pro football. I feel like I am going down a rabbit hole, so I shall refrain to explain further. Use good ol' Google to get the basics and then ask your new American friends to explain better. Once you have football out of the way, you can try to figure out baseball, ice hockey, rugby, lacrosse, and (umm) motorcar racing like, Indycar and Nascar. Then, go watch games at the local stadiums! They also have something called Tail-Gating. (Again, just google. Do it!)
6. Be an Indian storyteller.
Last but definitely not the least, embrace where you come from and be proud of it. No matter what politicians say and what the media propagates, America truly is a cultural melting pot! Most people I have met are open about their non-American roots. And, most people want to understand new cultures and share their own. Who doesn't love a good story after all? Brush up your knowledge on India and weave tales of spices, cuisines, languages, and spirituality. Don't forget, you are tough where you come from. You've dealt with traffic, nosy neighbors, and men who hold pinkies as they hoot at you. Show America what you got and enjoy your time in this amazing nation!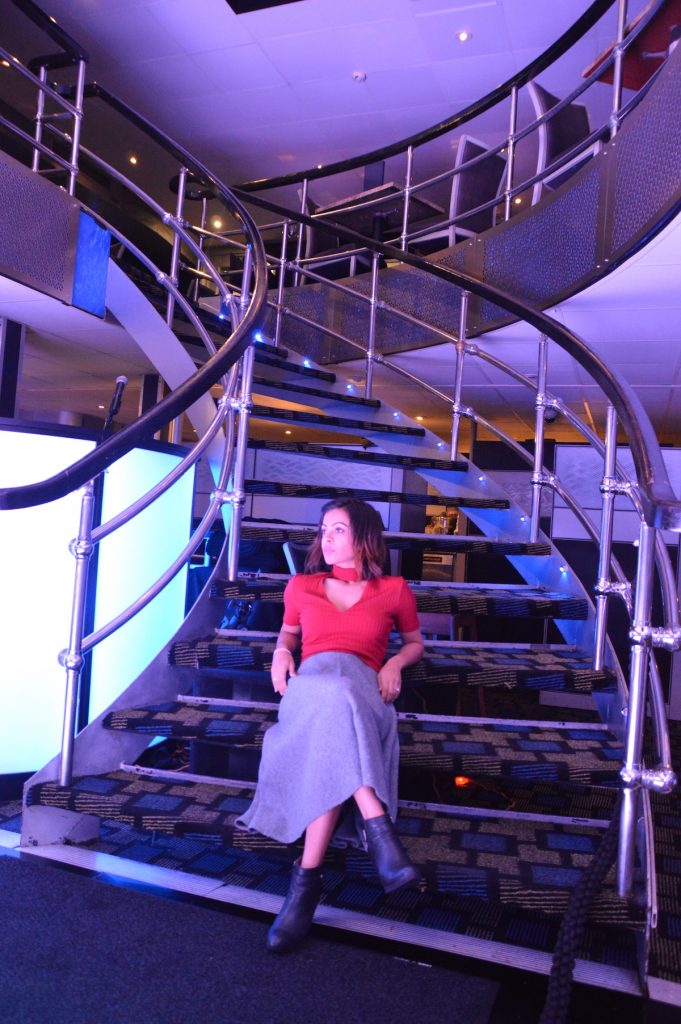 ---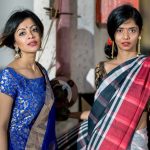 ModaNinja is a lifestyle blog written by Gurpreet Talwar and Pallavi Singh; Gurpreet writes out of Philadelphia while Pallavi is based in Mumbai, India. This fashion blog serves you plenty of style inspiration, fashion content, and glimpses into the lifestyle of bloggers in India and the United States. Since Pallavi covers trends and designers in India, her photoshoots are based out of, and around, Mumbai; Gurpreet's stories are on a juxtaposition of South Asian and American style influences, shot mostly in, and around, Philadelphia. Both girls offer styling, personal shopping, and look-book shoots in both countries.