The following post is brought to you by our content partner, The Crimson Bride—an online discovery platform that simplifies the wedding planning process for the modern-day bride. 
With wedding season fully under way, it's only fitting to share another real wedding featuring of The Crimson Bride's very own damsel, Sumona,  and her beau Binny.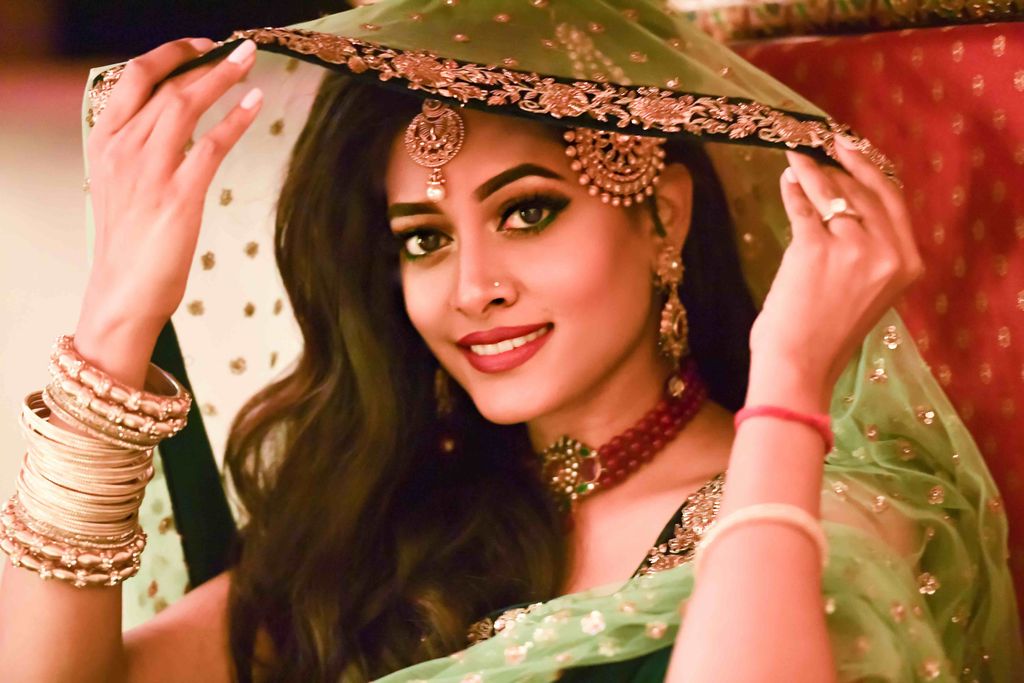 Sumona and Binny met on St. Patrick's day in 2012 at a bar called Revival; this newly wed bride recalls that day, and the turn of events, very clearly:
We were in line to get into the bar when Binny made a comment about my hair. My friend introduced me to him and told him I was an actress and was working on a Telugu movie. He was really intrigued and once we were inside, he wouldn't stop with the questions. I was really annoyed and tried to ditch him. Many days later, my friends kept bringing him up and told me that he really liked me and that I should give him a chance. One date won't kill me, I thought to myself. If we didn't get along, then that would settle it. So I got on FB, took a glance at his Facebook page and messaged him saying, "heard you were looking for me." The rest is history.
Turns out the couple jived well, and so began their journey of love, and three years into love and paradise, this happened:
It was our three year anniversary, and Binny is king of surprises, so he told me we were going to celebrate the whole weekend and had lots of things lined up for us. He wouldn't tell me what they were. We checked into the Wythe Hotel in Williamsburg. We had drinks at the hotel's rooftop bar with stunning views of New York City skyline. Binny told me that we were going out for the evening and that I should get changed and be ready.

We walked out of the hotel and went downstairs to the hotel's basement, where he told me we would watch a movie. On the marquee it read "Tonight's premiere: Unending Love." We were seated at the back of the theatre because we were "late" and all the seats were taken. Suddenly the movie started playing and I soon realized something crazy was going to happen. Binny had made a short film about our love story using parts of the Telegu film I did.

Once the movie ended, he took me to the front and when the lights came on in the theatre, I looked around and saw that the audience was everyone I knew. Binny had rented out the whole theatre and got our family and friends to be part of the evening. Needless to say, I was speechless. He got down on one knee and asked me to marry him and he had set up hidden cameras to capture it all.
With the grand, and epic, surprise delivered, Sumona was now ready to take the leap and become Binny's bride. She says that the one recommendation she would give brides is that they should take more time to plan—she planned their wedding in just four months and felt that she still needed more time.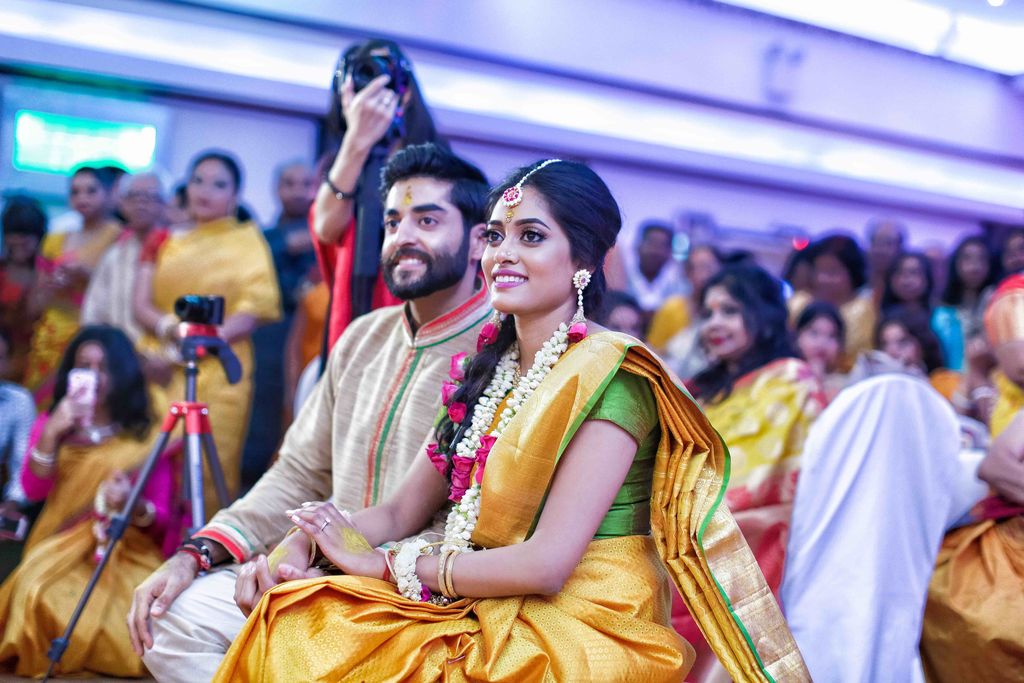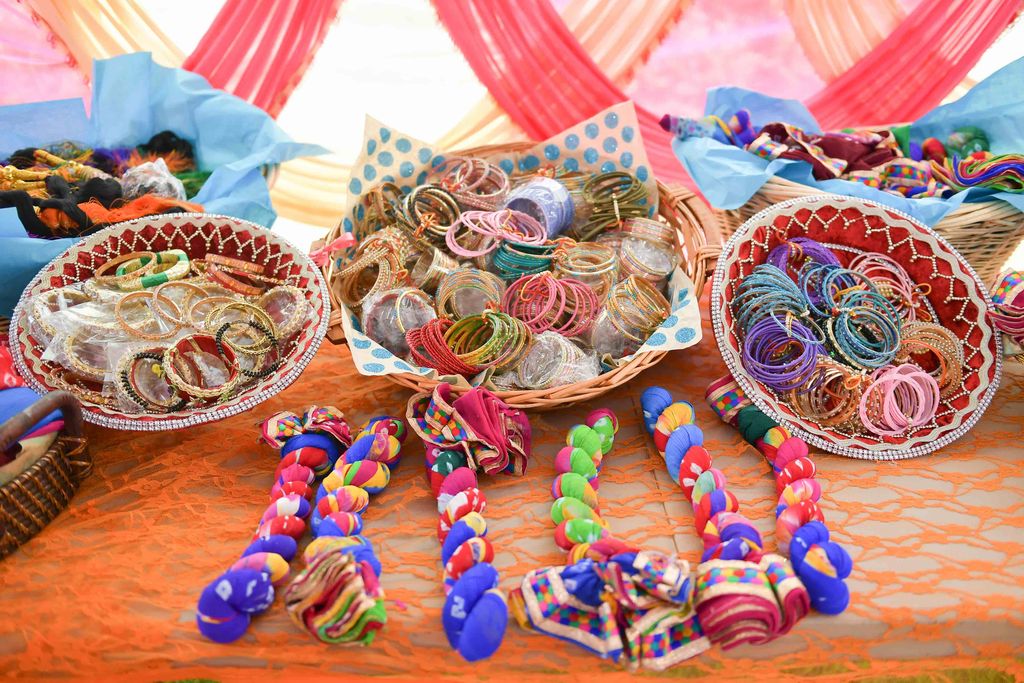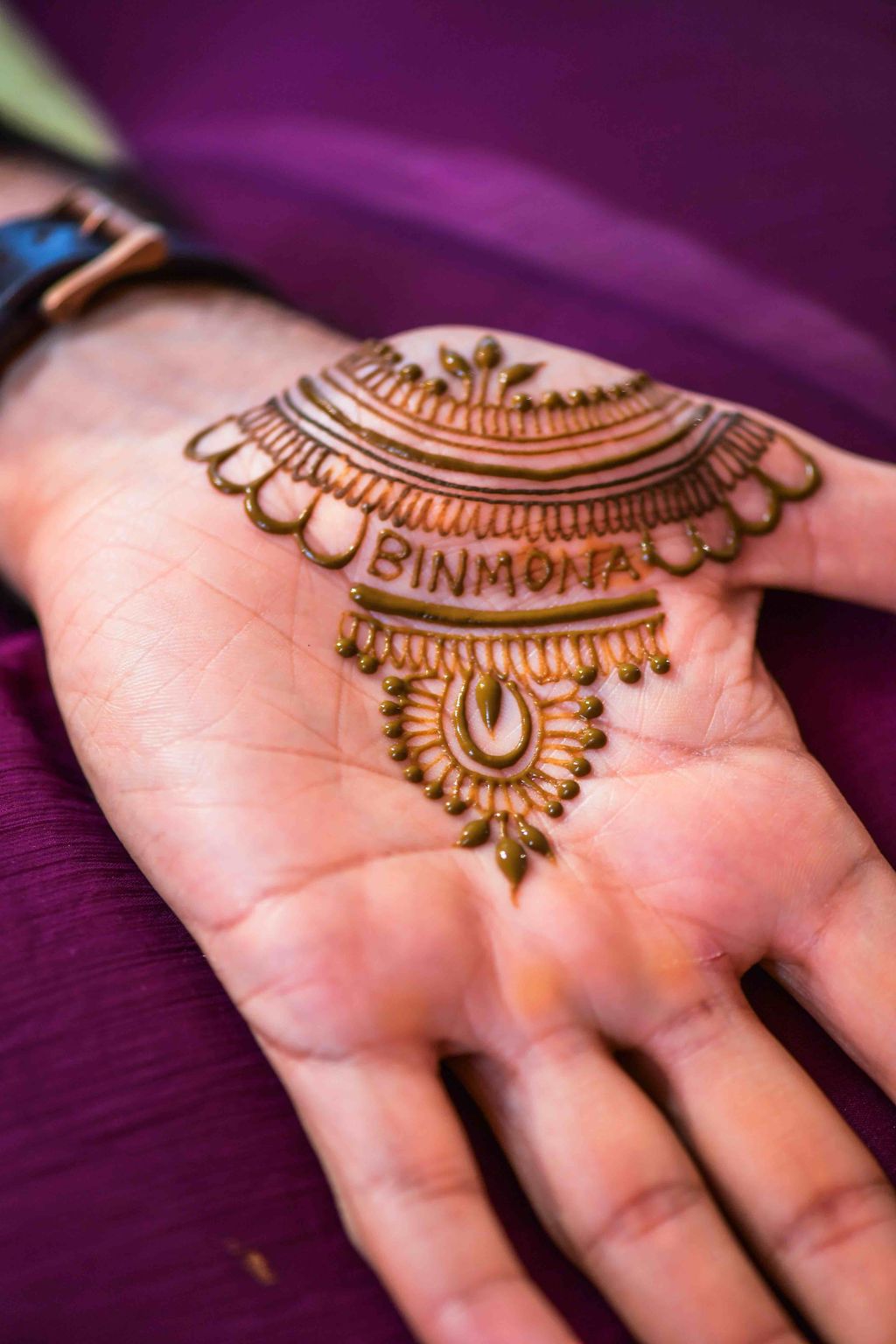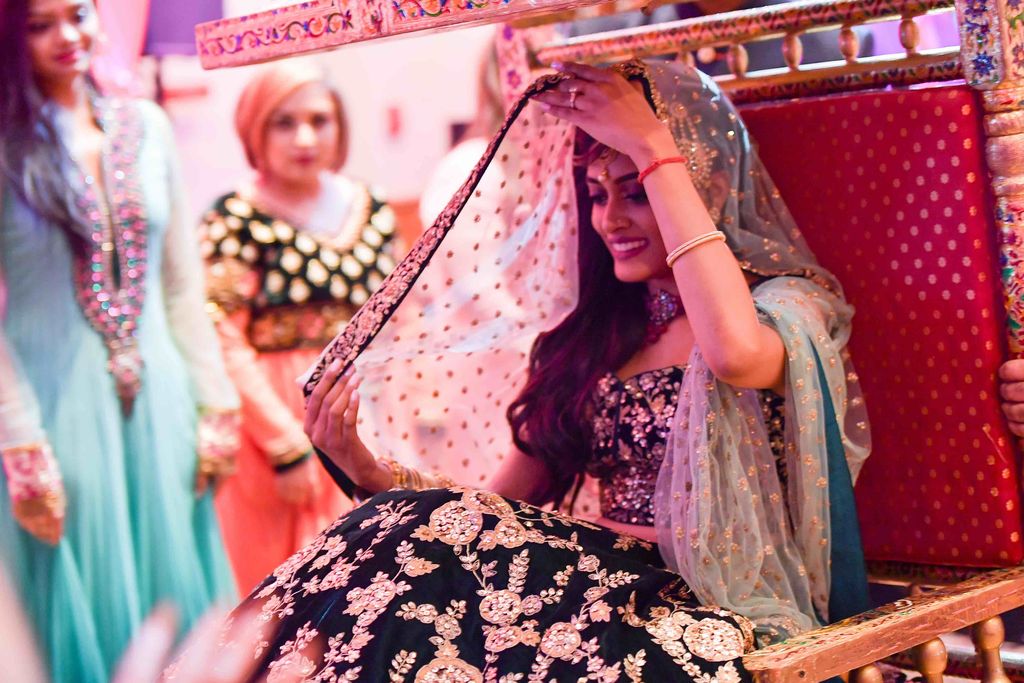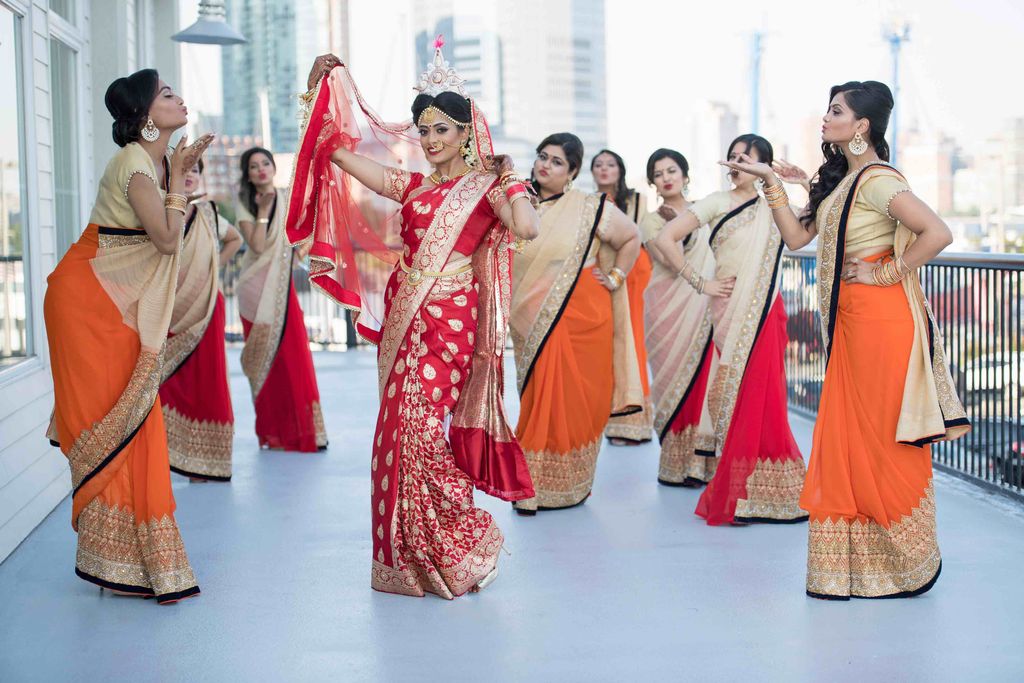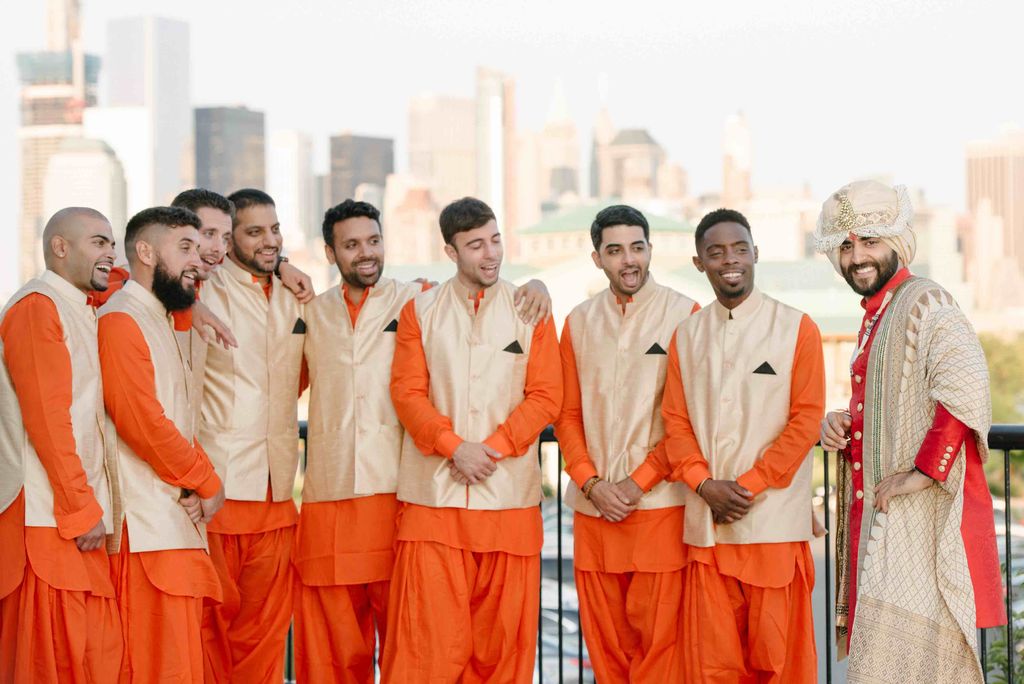 But regardless of how long she had to prepare for her big day, Sumona made sure that her wedding was a day to remember and she brought the magic she was looking of, into each event. With both the bride and groom coming from different backgrounds, how did they fuse both elements of their culture into their wedding?
The wedding ceremony was bringing the traditional aspects of both the Bengali and Punjabi cultures. We wanted a very traditional ceremony according to the vedic rules. It lasted for two hours, so no shortcuts here.
After a full week of partying, celebrating, and of course the pre-wedding jitters, Sumona and Binny tied the knot in the summer of 2016. After having celebrated their union with friends and family, and embarking on this journey together, here's what Sumona says marriage means to them as a couple:
For us, it means an unending and unbreakable bond between two souls that were fortunate enough to find each other again. We believe that our love for each other is an old love tale that has lived many lifetimes. We were born two days apart and at the same hospital so we believe in destiny. We were destined to find each other and live a beautiful life supporting, loving, caring for each other and our loved ones. We want to be the best person we can be for ourselves and for each other.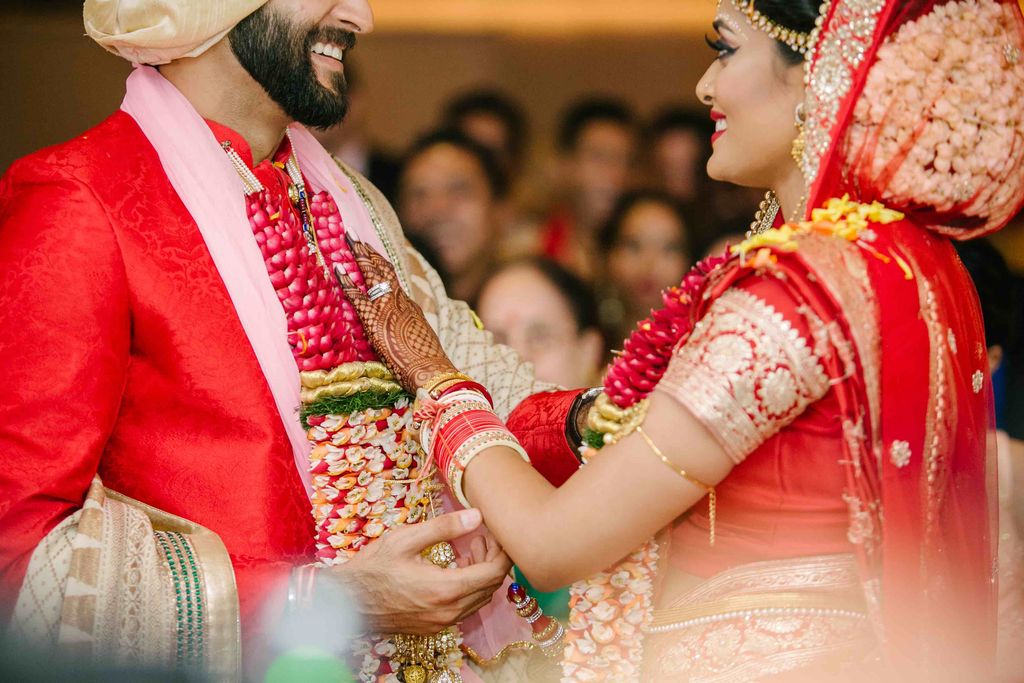 And on a parting note, what tips would Sumona give to brides-to-be? Hear it from her, yourself!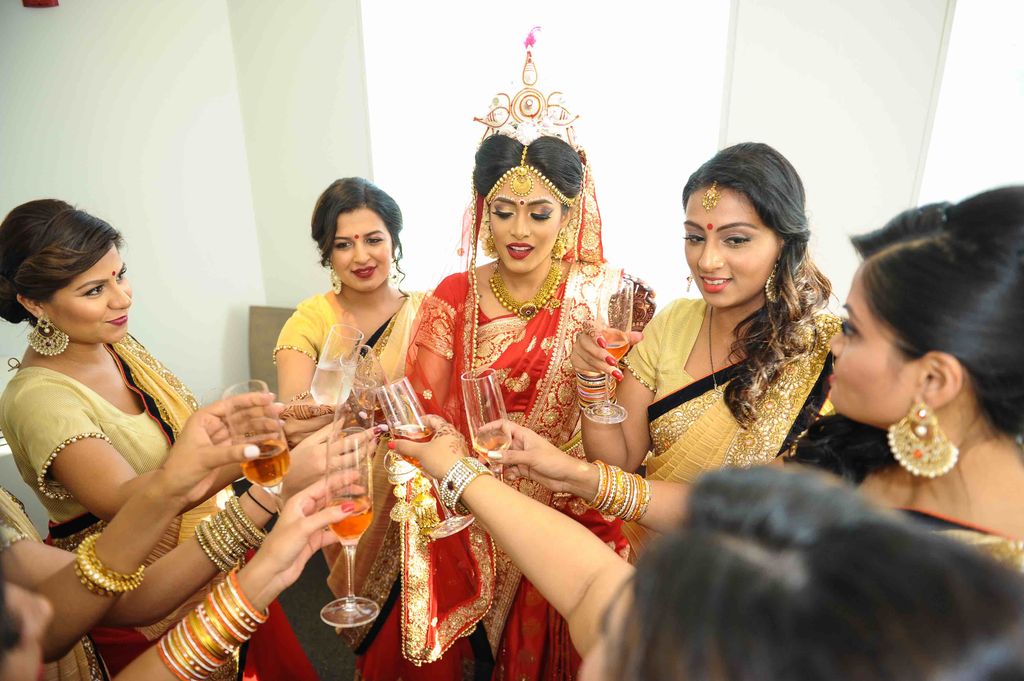 Enjoy the planning time.
You will always cherish these memories.
Don't be stressed about the little things. 
No one else knows or cares about where those flowers and centerpieces go.
Think about why you are there and who is with you.
It will make the process easier and fun when you remind yourself what a special moment this is. I always visualized my wedding day and reception, and it was like a movie in my head, and I was able to bring that energy to the actual event days. It was like magic.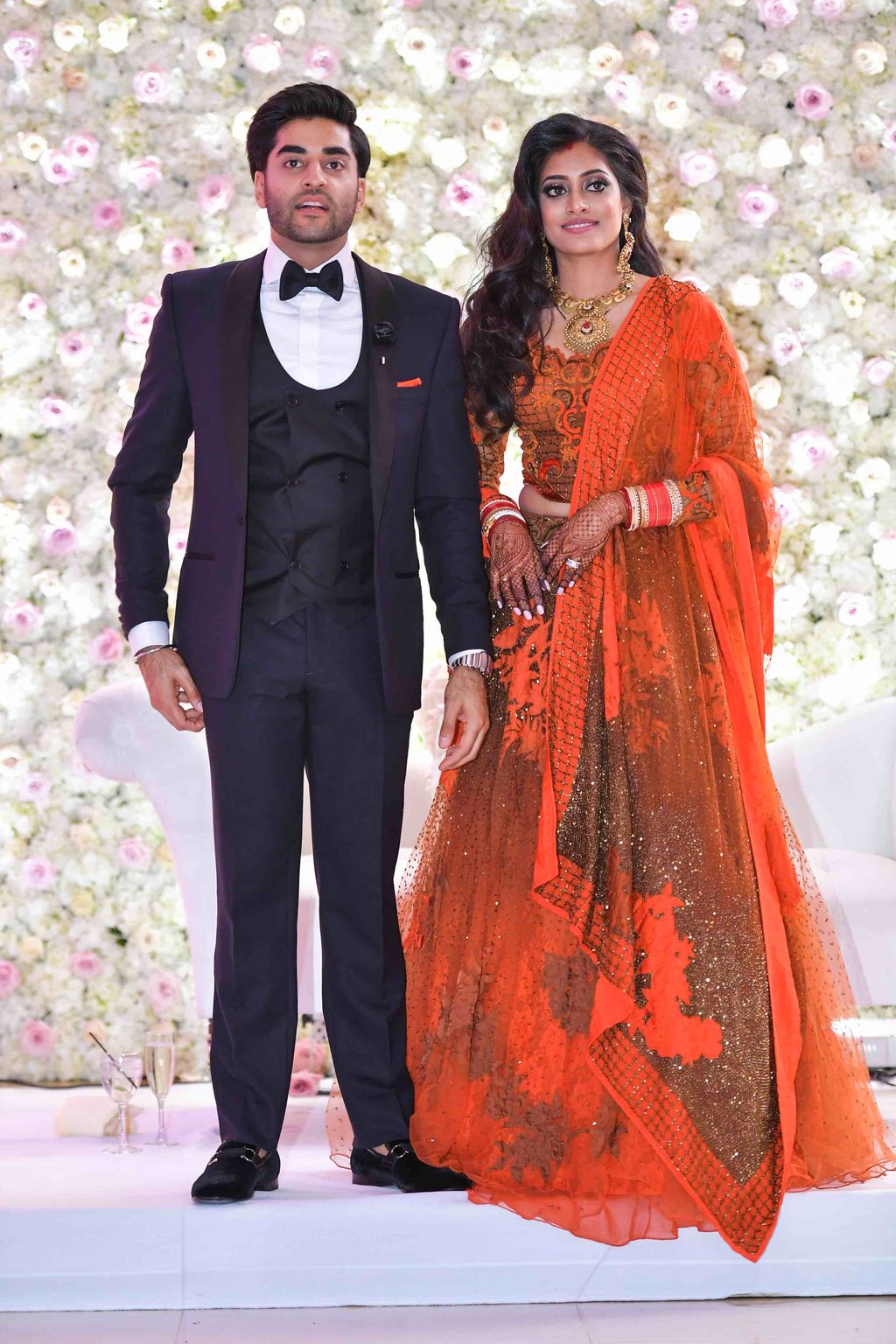 *To get all the details of the wedding, click here.
---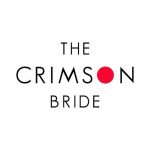 The Crimson Bride is an online wedding platform for the style-savvy, modern South Asian bride. It's full of real wedding features and helpful tools to help you discover and choose the right wedding professionals for your big day.