As homeopathic and natural alternatives continue to rise in demand, the desire for more organic solutions continues to transform the realities of many organizations today. The beauty industry is certainly no exception.
When you think about removing unwanted body hair, I'm sure many methods come to mind—waxing, plucking, shaving, threading and maybe even laser. But what if I told you there's a sweeter, more natural solution to your hair removal needs?
Sugaring, or Persian Waxing, is a hair removal practice that has been in use since 1900 B.C. by many throughout the Middle East and Northern Africa.
Sugaring is a paste made up of a caramel like mixture of sugar, honey, water and lemon juice.  There are two methods of sugaring that are widely used today. One form of sugaring works exactly like waxing in terms of application but hurts less and lasts longer. The other is a sugar paste that allows you to remove hair as short as 1/16th of an inch. The lack of chemical agents allows the mixture to only sticks to hair so it doesn't snap on the skin. The process also removes the hair directly from the root rather than breaking it at the surface of the skin.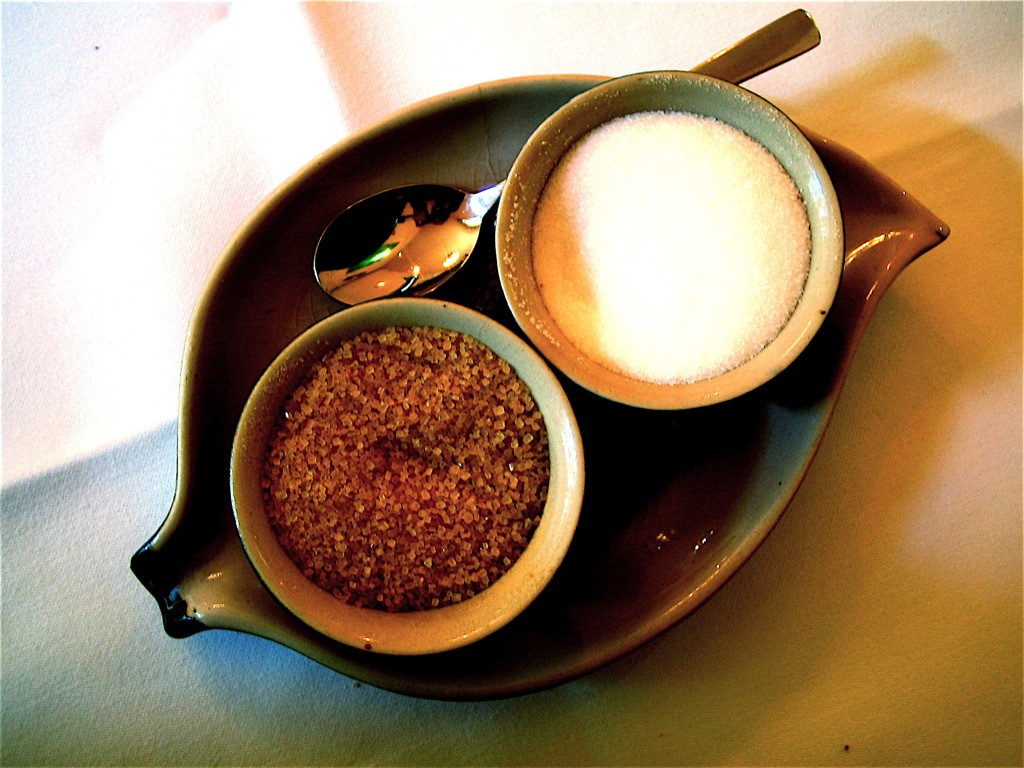 [Photo Source: Flickr.com/mrtopf]
Although there are many salons beginning to incorporate sugaring, it's certainly something that many individuals can create on their own.  Also, because the ingredients are more natural, only water is needed to remove residue from the sugar paste.
For the do it yourself ladies out there, here is a recipe for making your own (the steps for both methods are the same until specified otherwise):
What you'll need:

1 medium to large pot.
1 cup of sugar (any type of granulated sugar—NOT powdered)
4 tablespoons of lemon juice
4 tablespoons of water
[Photo Source: Flickr.com/kjgarbutt]
1. Mix all the ingredients together in a medium-big sized pot. 
Although the pot will look significantly larger than the mixture of ingredients,  the mixture starts to bubble and it can overflow if you use a small pot.
2. Heat the mixture on medium to high heat.
3. Stir with a metal or wooden spoon.
When your mixture starts to bubble or becomes frothy, start mixing the batch. Continue to mix for 5-8 minutes after the mixture becomes frothy.
4. Cool the mixture
Take the pot off the stove and wait for the bubbles to disappear. Check the color and see the consistency of the wax. If it is very sappy and syrupy, and the color is a dark auburn or dark brownish, it is ready. If it does not look like this, put it back on the stove and cook it some more.
5. Pour the wax into a jar.
Once you take your wax off the stove, it's recommended to pour it into a jar immediately. If you wait too long, the wax will stick to the pot and end up ruining the pot or causing a major cleanup later. Find an empty jar that you won't be needing, and let it cool for 5-20 minutes. The wax should be nearly solid, but still malleable. Liquid wax will burn you. If it is too hot, let it cool some more.
6. Apply the wax
Make sure the skin is clean of lotions and serum to allow the sugar mixture to stick.
To use a method similar to waxing: To apply, use a popsicle stick to scoop up some wax, using your fingers to spread. Again, the wax should be malleable but still hot/warm—not liquid. Apply the wax to your desired location in the opposite direction of hair growth.
To use it as a sugar paste: allow the mixture to cool completely. If it is still slightly warm, it's okay. Apply sugar in the opposite direction of hair growth, firmly allowing the paste to spread as you slowly pull it. You need to use some pressure and press the paste against the skin for it to stick, not just lay the paste on top of the hair.
7. Remove Hair
To use a method similar to waxing: get cloth strips and put them on top of the wax and smooth it out. Rip in the opposite direction of your hair growth like a bandage. Get a firm grip on it, and it may hurt a little bit.
To use it as a sugar paste:  You can also use your fingers to roll or pull it off. This method can also be used for hair that's as short as 1/16th of an inch. For this method, let
Try one of our DIY Sugaring methods and be sure to share your results with us!
---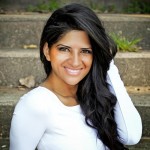 Mona Latif is a marketing manager by day and wannabe fashionista/writer by night. Born and raised in Chicago, she has her Bachelors in Mass Communications and Marketing along with a Masters in Management. Growing up, she was extremely artistic. She would draw, paint, write, and even make her own clothes. Sure, she loves to write and dress well but the reality is, she is just a normal, ethnic, sassy, sarcastic and free spirited girl from Chicago, IL, who is trying to navigate life day by day (and maybe even inspire a person or two). Although she is grateful for the road she's been on so far, she is, even more, excited to see what the future has in store.