by Jessie Brar – Follow @jessieebrar
Corporate social responsibility, often abbreviated as 'CSR,' is defined as:
"A corporation's  initiatives to assess and take responsibility for the company's effects on environmental and social well-being."
Over the past few years, many fashion brands have also emerged that run on a platform to raise awareness for various social causes.
Here are some of my favorites!
Veerhood
"Veerhood. The literal translation is a relationship between brothers – the symbolism, however, extends to a community of people, both men and women, linked by common interests. We are bringing like-minded individuals together and reinforcing the importance of keeping the legacy of our Panjabi culture alive."
Veerhood is a new brand I came across through social media. Their amazing initiative promotes Punjabi values through their clothing line, podcasts, and videos. Veerhood works to educate and begin conversations about important topics within the Punjabi community. Veerhood also has an annual scholarship given to a student pursuing post-secondary education who has promoted culture while maintaining good academic standing. All Veerhood does for their Punjabi community in British Columbia makes them a stand out star!
[Photo Source: instagram.com/veerhood]
Pretty Crazy Co.
"Pretty Crazy Co. is an awareness apparel brand that aims to empower anyone who has ever been called crazy. In our society, 'crazy' is often a term used to dismiss women, minority groups and those suffering from mental illness. In our books, however, being called 'crazy' means you're on the right track – you are bold, brave, passionate, talented and unapologetically you!"
Pretty Crazy Co. helps raise awareness and destigmatize the word "crazy." Their hashtag, #TakeBackCrazy, took Instagram by storm and they have grown to over 10k followers. A movement started by Jenny Alexander and her husband has grown rapidly since December 2016. Their clothes showcase messages of body positivity, self-care, and mental illness awareness. They have partnered with the Centre for Mental Health and Addiction in Toronto, Canada and have helped raise awareness through everyday fashion.
[Photo Source: instagram.com/prettycrazyco]
Punjabi Warrior Fit
As written on their shirts:
"No Guts. No Glory. No Legend. No Story."
This brand is dedicated to providing fitness clothing for the average Punjabi since January 2017. Their clothes help portray Punjabi values of creating a narrative you want to leave as your legacy while working hard every day. Definitely some of my favorite workout gear! This brand works hard to show the strength Punjabi people bring to the table.
[Photo Source: Isha Brar]
[Photo Source: instagram.com/punjabiwarriorfit]
Worth Living
Worth Living was founded by Canadian lawyer, Keith Anderson. He first went public with his depression and its devastating impact on his life through an article for the National Post, published February 2008 titled: "How I Returned to a Life Worth Living." His article has reached thousands and Anderson took the phrase "worth living" and integrated it into his life. His simple but effective shirts show the "WL" symbol and spread the message that we all have lives that are worth living.
[Photo Source: instagram.com/_worthliving]
Wear Your Label
"Wear Your Label is a fashion brand dedicated to ending the stigma around mental health. We design positive products to create conversations and remind you that you're not alone. 10% of net proceeds are donated to partner charities and mental health initiatives."
Wear Your Label is a Canadian conscious clothing brand that has been recognized throughout the world for its amazing combination of stylish designs with messages promoting mental health awareness. They have partnered with organizations such as Jack.org, the Canadian Mental Health Association, the National Alliance on Mental Illness, and the World Health Organization. Their cool t-shirts are size and gender inclusive. Some of their messages read "stigma free" and "self-care isn't selfish." This brand is definitely one of my favorites and something you can incorporate into your everyday wardrobe.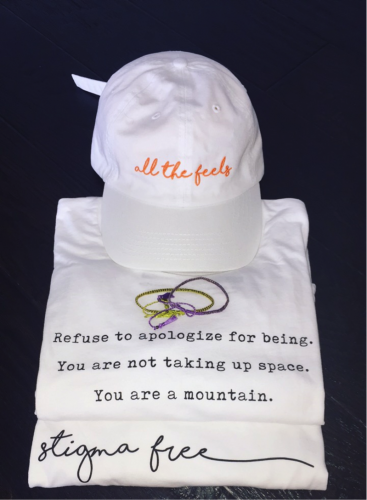 [Photo Source: Isha Brar]
Check out these awesome brands and comment here or tag us on Instagram @browngirlmag with any favorites you come across!
---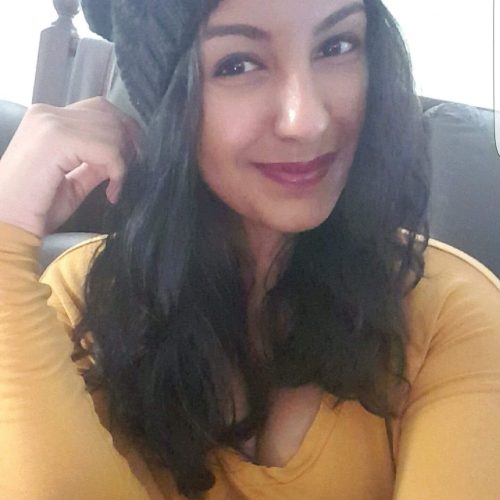 Chocolate Lover – Bollywood Dancer – Bhangra Enthusiast – Mental Health Advocate.
Jessie

 Brar studied psychology at Queen's University and is currently working at a boutique recruitment firm in Toronto, Canada. Her spare time is dedicated to raising awareness about mental health through volunteering with organizations such as Jack.Org and running The Mental Health Spotlight (@TheMHSpotlight), an Instagram project dedicated to erasing stigma around mental health and mental illness in South Asian communities through the power of storytelling. In her downtime she can be found cuddled up watching/reading Harry Potter, eating Reese's Cups, or dancing to Bollywood and Bhangra tunes in front of a mirror.