This post was originally published on our partner website India.com. 
International artists—including Bollywood's sweetheart, Jacqueline Fernandez—team up to show the world what girls "really really want" in a new, feminist version of the Spice Girl's hit song, "Wannabe."
https://t.co/vMAjnW1v22 @TheGlobalGoals #WhatIReallyReallyWant for girls & women is 'Equal pay for equal work'.Guys,share your thoughts too!

— Jacqueline Fernandez (@Asli_Jacqueline) July 5, 2016
Project Everyone—a campaign group founded by "Love Actually" filmmaker Richard Curtis—has released a music video that will have your childhood memories rushing back with joy. The #WhatIReallyReallyWant campaign is set to spread awareness and get others involved in the Global Goals set by the UN—and to do so, they've recreated the classic "Wannabe" song by the ultimate source of girl power, The Spice Girls. Former Spice Girl Victoria Beckham, aka Posh Spice, supports the movement and is delighted to have her song continue to inspire women and girls.
"I think this film is a wonderful idea," Beckham said in a statement. "How fabulous it is that after 20 years, the legacy of the Spice Girls'—'Girl Power'—is being used to encourage and empower a whole new generation."
Melanie C. also Tweeted her excitement about the use of the song.
"Flattered and honoured that our crazy song is being used so beautifully."
The singer formerly known as Sporty Spice Tweeted.
British female director of Moxie Pictures, M.J. Delaney, directed the music video. She's directed films for Vivienne Westood, BBC Online, Dazed and Confused and Comic Relief.  Delaney wanted to bring out the new age girl with this music video.
"This is about modern day girl power," Delaney told The Guardian. "The Spice Girls were about a group of different women joining together and being stronger through that bond. These differences are what we want to celebrate in this film, while showing there are some universal things that all girls, everywhere, really, really want."
The new music video not only features Bollywood actress Fernandez but also Nigerian singer-songwriter Seyi Shay, South African artist Gigi Lamayne, South African singer and dancer Moneoa, British all-girl band M.O, 13-year-old Canadian dancing star Taylor Hatala and 15-year-old American child model and dancer, Larson Thomspon. The high energy song along with a stunning performance by not just the stars but every girl in the video is spectacular—you will literally get goosebumps!
Check out the praiseworthy performance for yourself!
The entire purpose of the video is to remind world leaders of their promise from last September. In 2015, 193 world leaders committed to 17 Global Goals to achieve three things by 2030: fight inequality and injustice, fix climate change and end extreme poverty. However, if the public isn't aware of these goals, they will not hold these leaders accountable for their actions. The #GlobalGoals are making the Sustainable Development Goals famous in order to tackle these challenges for all countries and all people.
This Spice Girls-inspired music video emphasizes the violence and injustices faced by women—one of the major promises made in these Global Goals. It calls attention to education, gender equality, equal pay for equal work, child marriage and an end to violence against women. In the 2015 meeting, these leaders promised to put girls and women first when dealing with issues as females tend to be disproportionately affected by these challenges.
"We need to ensure World Leaders and the Secretary-General of the United Nations listen to the voices of girls and women and put them first in policies and plans," the YouTube video description said.

The Global Goals calls for all to get involved in the cause, "2016 is our chance to use our collective power and tell world leaders what we really really want for girls and women. If you make the noise, we'll get your message to world leaders at the UN in September."
The video will not only be seen on YouTube but a founding partner, SAWA Global Cinema Advertising Association, will have the video play in movie theaters internationally as well! Other founding partners include Getty Images and Pearson.
To get involved, The Global Goals calls on people to share a picture with what they really, really want for girls and women all over the world using the hashtag #WhatIReallyReallyWant. The Global Goals will be using this pictures to show what the people of our world are calling upon, what changes we want to see. The organization hopes to lobby world leaders who have previously agreed with the initiative with these responses to their video at the UN General Assembly in September.
---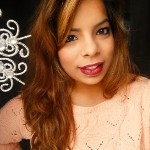 Nila Choudhury is a graduate of Teachers College of Columbia University where she obtained a master's degree in developmental psychology. Currently, she is a psychology professor at Sanford-Brown Institute and an assistant editor at India.com. She lives on bagels and pizza, evidence that she was born and raised in New York City. She enjoys traveling, reading, writing, watching corny Bollywood movies, wearing tiara's and singing "Let It Go" —off key, of course—during her free time.