The stage was set and audience members filed into the room to find their seats – quite ordinary and par for the course for an evening at the theater.
This, however, quickly proved to be far from an ordinary evening as lively, upbeat Punjabi music filled the small theatre, infectious enough to make one want to dance in their seat, followed unexpectedly by classic pirate songs that brought to mind voyages of bearded men far away at sea. Such spontaneity could only be a sign for the audience — they were in for something special during the impending performance of Manhattan Theatre Club's production of "India Pale Ale."
From award-winning playwright, Jaclyn Backhaus comes the world premiere of this vibrant new play that remarkably blends adventurous tales of pirates, Sikh family traditions and lots and lots of beer in a seamless coming together of cultures from East and West, which meet in unlikely harmony in a small town in Wisconsin, America's heartland.
"India Pale Ale" delves into the world of the Batras, a Punjabi Sikh family that has called America their home for generations, and centers on the character Boz (Basminder) as she makes an important and life-changing decision to move away and open a bar, defying cultural norms and shaking things up for everyone around her with her actions. With twists and turns, the play keeps you guessing as it explores an array of themes including desire and duty, joy and heartbreak, love and loss.
It is a story that many young people, especially within the South Asian diaspora, can relate to as they chase their dreams, oftentimes the kind that their parents may not agree with. It is a story based on current events that ask audiences to examine how we treat our neighbors who are different from us. It is a story that is, at its heart, quintessentially American.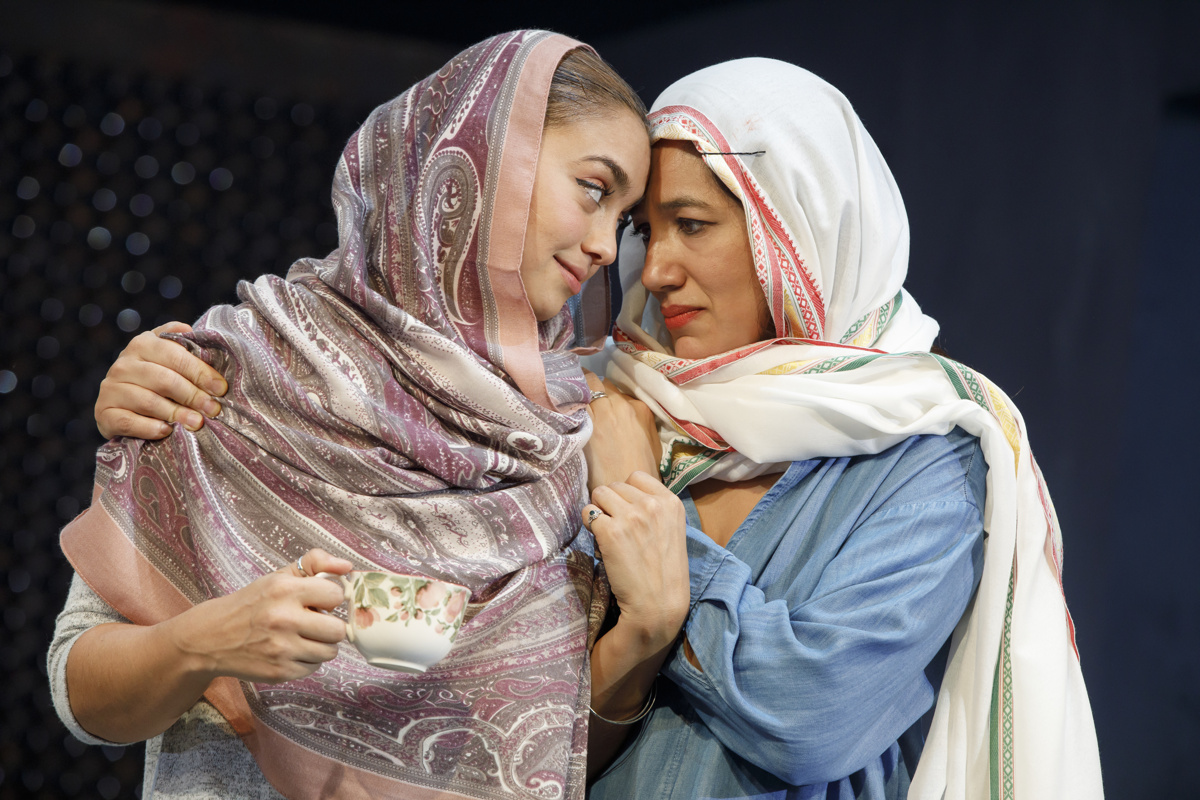 Brown Girl Magazine had the pleasure of speaking with the play's lead actress Shazi Raja, who stars as Boz, after catching a preview performance of the show. Raja, a Houston native with a BFA in Acting from Rutgers, was drawn to participate in the production because of how passionate she felt about the story when first reading the script and especially because it was driven primarily by people of color (POC) – an important factor for Raja in choosing roles and projects that are diverse and inclusive as she commits herself to those which are "full of color and life and energy and that represent the world that I know".
With a full cast of South Asian talent, a script that catered to actors, and a powerful story with themes and messages that felt very poignant in today's society, "India Pale Ale" ticked all the boxes for Raja and she knew she wanted to be involved in the production in any capacity. Raja's desire to be part of this led to her starring as the lead in what is her first venture back to her theatrical background after time away doing film and television.
In playing the role of Boz, she completely embodies her character, which is not surprising as, according to Raja, she and Boz are very much alike to the point that sometimes it is hard for her to separate herself from the character. She describes the character as someone who is headstrong and has an attitude, qualities Raja shares, but also has a strong bond with and so much affection for her family.
"She loves her family dearly, she is very family-oriented and wants to be there for her family. But she has these ideas that sit outside of her family's normal traditions. And I think that's she's stubborn in a way … it's like she gets an idea in her head and even though she's afraid to go with it, she knows it's the right thing to do in her heart."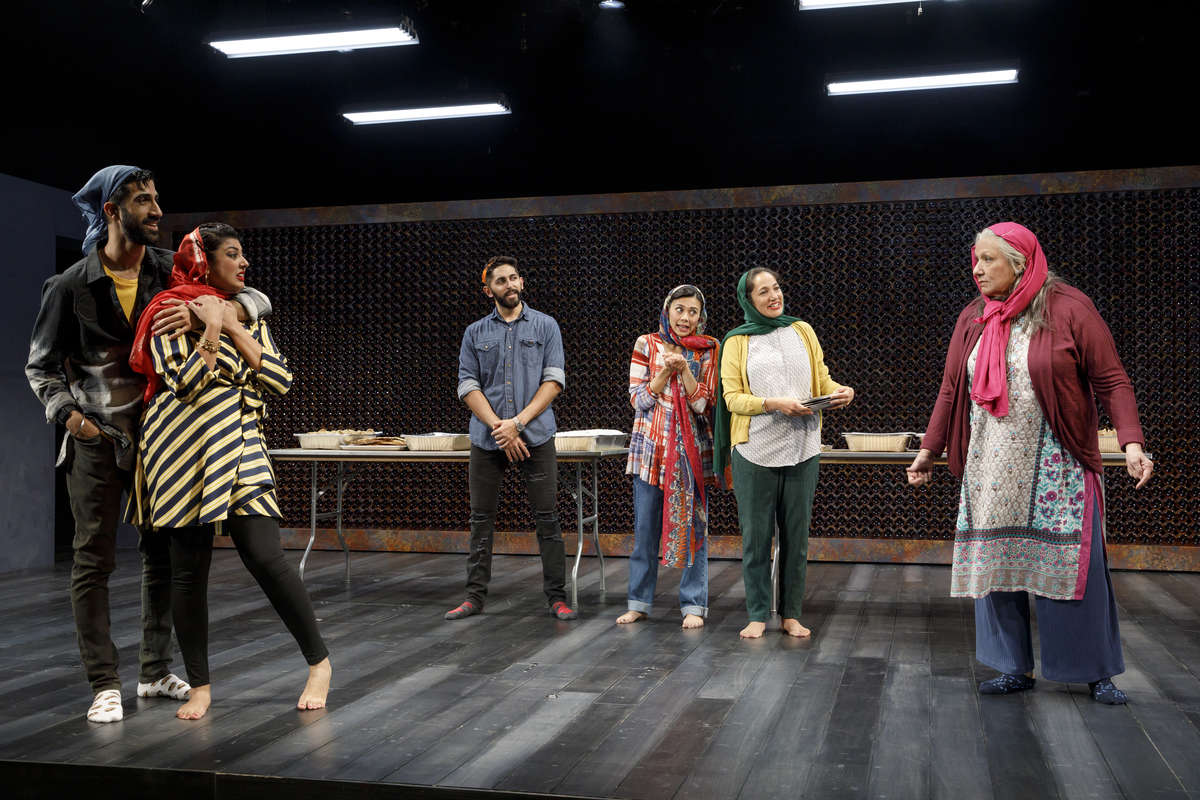 This is one of many familiar struggles within South Asian families as young people find themselves trying to forge their own path in life while holding on to the traditions and values of their parents, essentially balancing dual cultures and even identities. Raja can relate as well. She is mixed-race of South Asian and German-American descent.
"I always felt out of place. I was never brown enough for my brown family and I was never white enough for my white family."
Along with the fact that, as an artist, she pursued a career that isn't as favored in desi communities as those in the STEM fields, things were not easy for her, especially in an industry where she belongs to an underrepresented minority group. But that experience only led her to embrace and feel very connected to her own South Asian heritage, which she is proud to be able to represent on stage.
Being true to oneself is a value of great importance to Raja so it makes sense that her favorite scene to perform in the play is one where Boz can really be herself for the first time, an experience that is sure to resonate with those who know the joys and sense of freedom that come with being able to live your truth.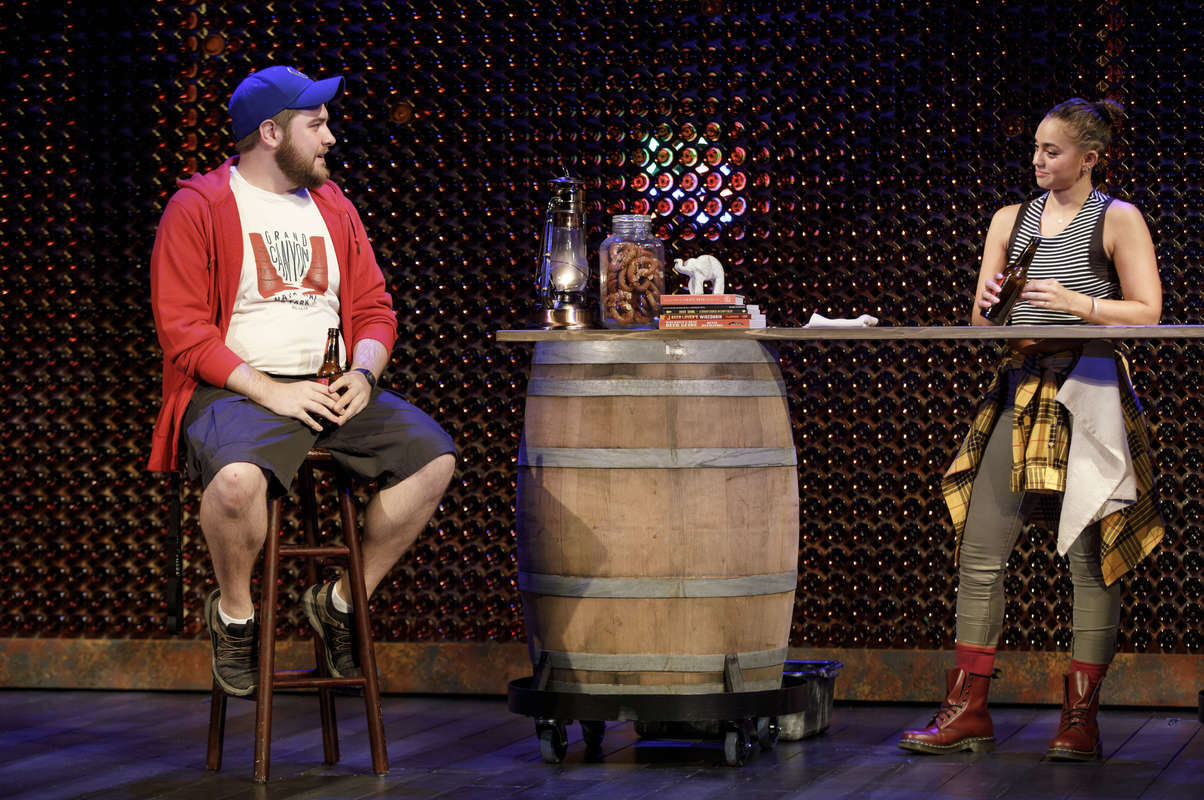 Showgoers from South Asian backgrounds will also recognize themselves and others in their lives in the colorful characters brought to life vividly before them. From Boz's Maa and Baba, her brother and daadi, even her meddling auntie, there's someone in the story who mirrors those we know in real life. "We all know this auntie, we all know this daadi," says Raja.
The family presented on stage is a genuine reflection of the ones we know at home and that translates off-stage to the cast as well, who Raja says is "one big happy brown family". This family-like atmosphere has made a difference in her life as it allows her to be around fellow South Asian artists for the first time and make a family out of her castmates who share her ideas, visions and hopes for the future and beyond.
"We really have bonded together because it's important. And it's also really nice to work with older south Asian actors which I really haven't gotten to do. I walk around calling Momma [Purva Bedi] my momma and I call Baba [Alok Tewari] my baba and I call Sophia [Mahmud] my daadi and the younger crew hang out a lot after work … it's very exciting because the more and more we do the show, our bond is only getting that much stronger and we're only getting that much closer."
Raja also finds it reassuring that her castmates share her feelings on the importance of the work they are doing with this play, particularly in regards to representing the Sikh community in a way and a forum that seldom centers them. "This is very comforting and very homelike to be in this show because everyone understands what representation means in this business," she states.
Like Riz Ahmed, she believes representation is "not about diversity … it's just about representing the world as we know it", in which respect there's still a long way to go. We have only just now begun to move away from stereotypical portrayals of brown people in the arts and media.
"The world that I had grown up in is not the world that I get to see in movies and TV and in theater," she recalls. But now as an actor, Raja gets to be a part of bringing her world to audiences and is especially grateful for older desi actors like the ones she gets to work with on the show who "paved the way for us when there was nobody out there".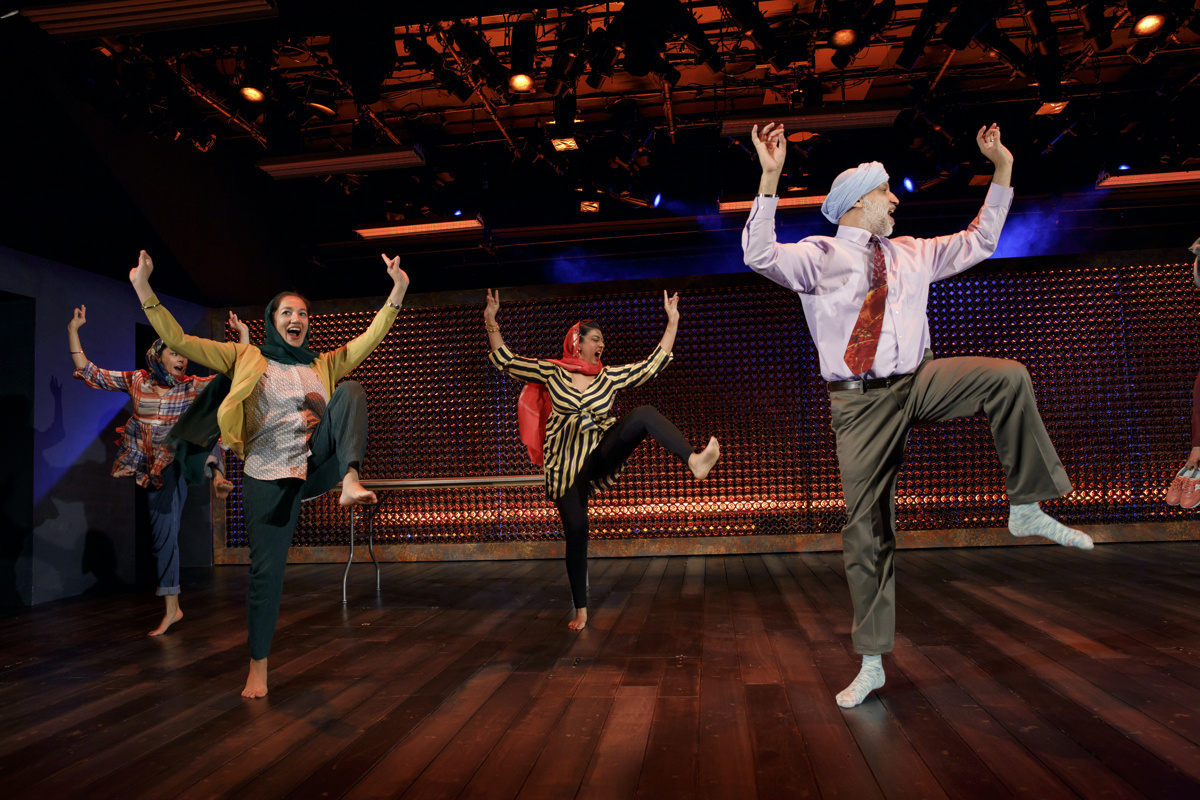 While it is still a novelty to see South Asians at the center of stories on stage and screen, no one can deny that seeing the list of cast and characters full of desi names in the playbill shows a definite step in the right direction.
This kind of normalization of South Asian stories in the mainstream world is one of Jaclyn Backhaus' hopes for this play. In her author's note in the show's playbill, she speaks of how she initially included a glossary of South Asian terms (ie. langar, gurdwara, roti, etc.) in the first draft of the play in order to avoid confusion among readers as to what the terms referred to, but ultimately decided not to do so.
She shares:
"I decided that, rather than defending the humanity of my Punjabi heritage, I would consider it as the baseline reality – something audiences are invited to meet halfway." …

"Get ready for a day when the glossary is no longer needed, when South Asian stories are presented with the regularity of apple pie or casserole." – Jaclyn Backhaus
Despite the slow progress being made, Raja is determined to be part of the solution as she feels that artists have a responsibility to ensure that their stories and communities are being portrayed accurately, especially because those in power who make the decisions regarding the way our stories are told often fail us.
"When we are given the gift of being able to represent our people, I think we need to hold our ground, stay strong and be vocal about our truth."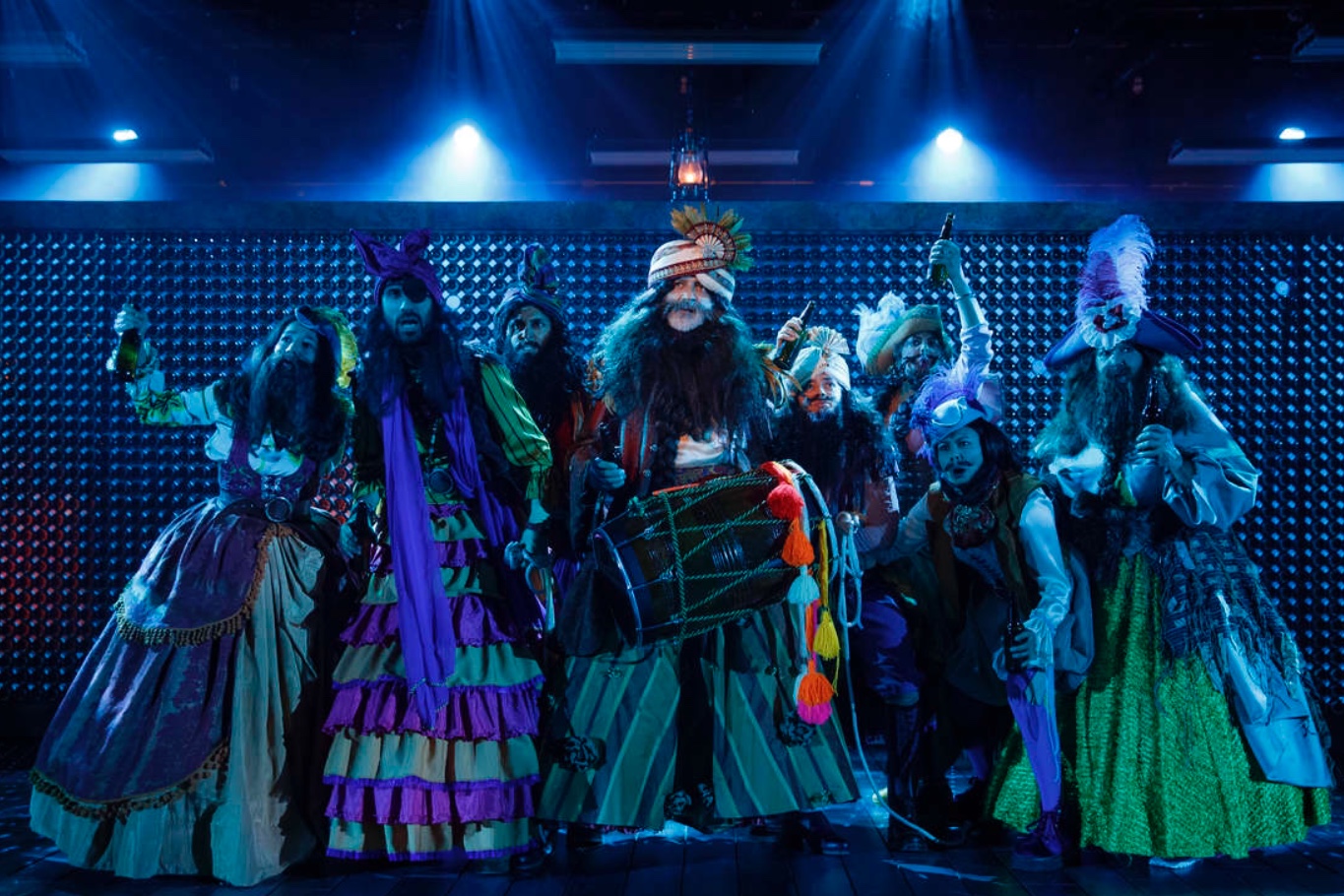 Finding community among other desi artists who understand what it means to be an artist has also been very uplifting for Raja and she urges creatives, aspiring and seasoned, to do the same because it makes all the difference to know one is not alone, though it might sometimes seem that way.
"Remember that there are a lot of us out here. … I really found it to be the best to get a community of other desi artists who just get it and it's empowering and it makes me never ever want to give up because now I know there are so many of us."
With the idea of community rooted at the center of the play, Raja would like audiences to come away with a timeless message, one of unity and togetherness.
"Yes, we are all different and our differences are important," she says. "But we need to also remember that our differences can bring us together and can help us love each other."
Heartfelt, inspiring and a whole lot of fun, this is a story that we all need now more than ever, especially given the era we live in today. If it can move us to open our hearts a little more, break bread together and share in langar with those with whom we normally wouldn't, "India Pale Ale" will have served its purpose.
---
"India Pale Ale" – directed by Will Davis and starring Purva Bedi, Angel Desai, Sophia Mahmud, Nate Miller, Shazi Raja, Nik Sadhnani, Lipica Shah, Sathya Sridharan, and Alok Tewari – officially opened on Oct. 23 and runs until Nov. 18 at MTC's NY City Center.
Shazi Raja can be seen in "God Friended Me" currently on Sundays at 8:00 p.m. ET on CBS and the upcoming horror film "Haunt" opening this year on Halloween.