by Sheena Pradhan – Follow @SheenaPradhan
As Miss USA began this year, it became increasingly obvious that diversity was going to have importance in the competition and somewhere, become the highlight of the event—especially for us South Asians. For beginners, during breaks throughout the competition, many of the contestants got a chance to showcase their ethnicities in short informational videos. This alone helped focus on the participants as people who are beyond just "pageant queens" and added a cultural dimension to the show.
It felt like the pageant was oozing with ideas of representation and inclusivity this year in ways more than one. The contestants had already set the standard to include people from different communities, but the judging panel this year was also more diverse than usual; four out of the six judges were of minority descent. And for all that know Halima Aden, one of the respected judges, she proudly made headlines earlier this year at the Miss Minnesota USA pageant by being the first contestant to compete in a hijab and a burkini. And this on it's own is a huge win for the fashion industry, and a progressive step in the right direction. Do you agree?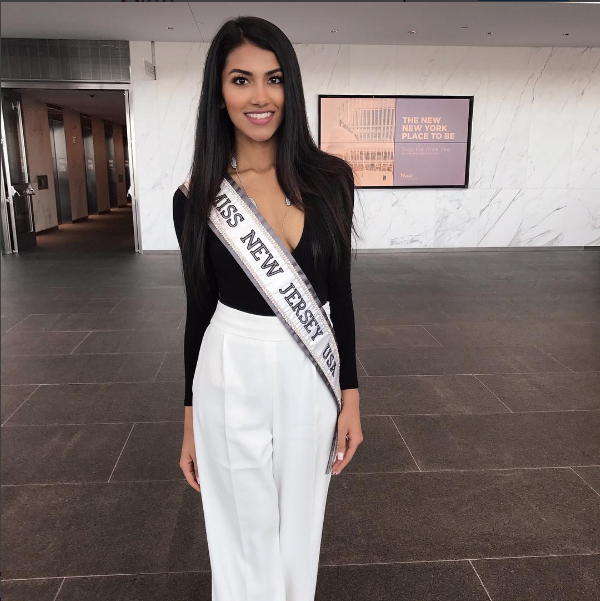 [Miss. New Jersey USA 2017, Chhavi Verg, stands tall and proud after a well-deserved win at the Miss USA pageant. She made history by being the first South Asian American woman to make it this far in the pageant. Photo source: Instagram. ]
In previous years, Miss USA has been criticized for its lack of representing different cultures. In the past, most minority state titleholders did not make the Top 15 or Top 5. However this time around, five of the women that made Top 10 were minorities; there were four minority women in the Top 5 category; and two in the Top 3. These numbers speak volumes of how far pageants like this one have come. At one point in time, we wouldn't see anything but Caucasians competing for the highest pageant title in the country. So, to see the number of minorities now involved is exhilarating and even adds oomph to the entire event. It's about time we got some women of color aggressively competing to highlight their beauty and talent!
But for anyone that has followed these pageants in the past, they'll understand when I say that it once appeared that the odds were stacked against minority state titleholders—even the most beautiful, confident, poised, and intelligent ones. Sometimes while watching previous pageants, it appeared that there were only a certain number of slots open for minority contestants. This may have been due to a lack of diversity on the judging panel or a lack of acceptance of the beauty of women of color. It's hard to say, but I'm glad that these doors are now opening up.
This year, the women of color in the competition stood out for all the right reasons, justifying the diversity of the Top 10 and Top 5. Although there is often speculation about politics involved in big pageants like Miss USA, the judging this year seemed fair.
And now on to the contestants. There were certain contestants that seemed like favorites from the beginning, and among them were Chhavi Verg, Miss New Jersey USA, and 1st runner up, and Kara McCullough, former Miss DC USA, and the winner of this year's Miss USA 2017 competition.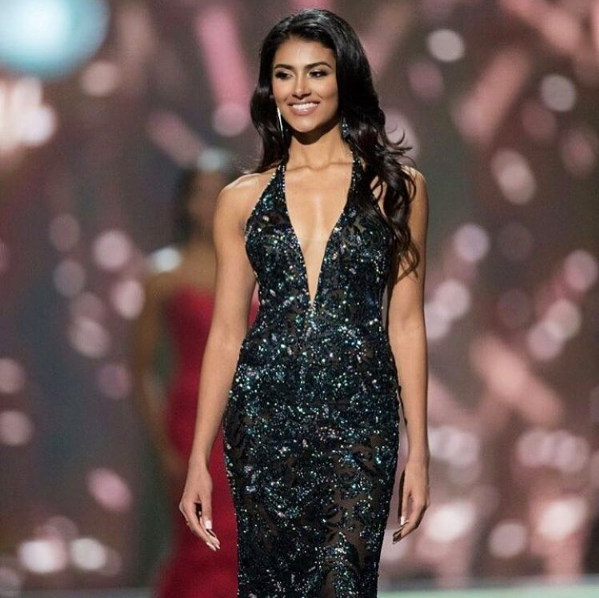 [The pageants 1st runner up, smiles for her audience and the judges at the Miss USA pageant. Photo source: Instagram.]
Verg is the first Indian-American to make it this far in the Miss USA competition. Former South Asian American state titleholders include Emily Shah (Miss New Jersey USA 2014), Paromita Mitra (Miss Mississippi USA 2013), and Courtni Shabana Hall (Miss Indiana USA 2009).
Even though we've still never had an Indian-American Miss USA, Verg's 1st runner-up placement in the pageant was a historical first and I'm sure she had all the Brown Girls supporting her across the nation. I know I was one of them.
---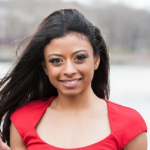 Sheena Pradhan is a 27-year-old actress, model, nutritionist, writer, and content creator. She always thought she would be a buyer for a big fashion brand, but in her winding journey, she has fallen in love with acting and modeling, which she does full-time alongside running her nutrition business, Nutritious Balance (www.nutritiousbalance.com). Check out Sheena's work at www.sheenapradhan.com.