by Jinal Shah 
This post was originally published on our partner website India.com:
Navatman, a South Asian performing arts group, is set to organize its fourth edition of an Indian classical music and dance festival at the LaMama Experimental Theater in New York City. The week-long Indian performing arts festival, titled "Drive East," brings together renowned artists from around the world, making it one of the largest Indian classical music and dance shows outside India.
Starting August 22, "Drive East" will showcase 22 powerful Indian classical music and dance performance. Apart from its expansive line-up of shows, there will be free educational events and other activities throughout the theater.
The festival is part of Navatman, commitment to preserving Indian performing arts through democratizing these art forms and increasing their accessibility and innovating on pre­existing business and organizational models to stay relevant, fresh and exciting. The group is best known for its critically acclaimed productions, dynamic dance company, and stellar Carnatic choir.
The concert will feature popular Indian dance styles including Bharatnatyam, Kuchipudi, and Kathak as well as a rarer form which includes Mohini Attam, along with performances by renowned Carnatic and Hindustani classical vocalists. There will also be instrumental performances including Harmonium recital, Carnatic saxophone, Tabla, and Bansuri.
The single most challenge for any classical performing arts concert organizer is to attract young crowds, and "Drive East" is organizing free storytelling workshop in Indian mythology to attract this segment of concert goers.
"At Navatman, we've always utilized mudras and abhinaya to weave stories from mythology for our students. We thought this year we could bring it to LaMama. The kids really enjoy it, and it becomes a great entry point for watching dance and music," Jessica Perez, Navatman teacher said.
Other activities include dance workshops for advanced and professional dancers by trained classical dancer Rukmini Vijayakumar, artist meet and greet after each show, a roundtable discussion on Indian performing arts and more.
"Watching great dance and music has two parts: great performance, and an excited audience. The atmosphere and events all together will hopefully enhance the patron experience and help them "discover magic in their city," she added.
For the full schedule and to book tickets go to "Drive East."
---
---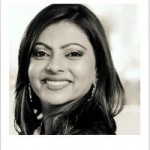 Jinal Shah is a New York-based freelance writer, who specializes in news, health, food, travel and lifestyle. She loves to travel (paid for or otherwise) and knows the difference between a traveler and a tourist. Shah also believes that the best stories come from Mumbai's locals. And when she is not writing, she can be found on the sidelines observing people and the world at large.