by Aamy Kuldip 
Bollywood actress Sonam Kapoor recently unveiled her new look for the upcoming biopic on airline attendant Neerja Bhanot. For those who may not be aware of Neerja Bhanot's heroic story, I would like to uncover the life of this young hero who sacrificed her life for the safety of others.
Neerja Bhanot was born in Chandigarh, Punjab. When her marriage turned sour due to dowry issues, she returned to her parent's home in Mumbai and applied to become a flight attendant with Pan Am airlines.
On September 5, 1986, while on board Pan Am Flight 73, she was clueless about the turn events would take on that seemingly normal day. The flight was taken over by four heavily armed terrorists just as it landed in Karachi, Pakistan.  Bhanot was the senior flight purser on the hijacked flight. She quickly alerted the American cockpit crew, who fled the aircraft leaving the fate of the 400 other passengers in the hands of the terrorists.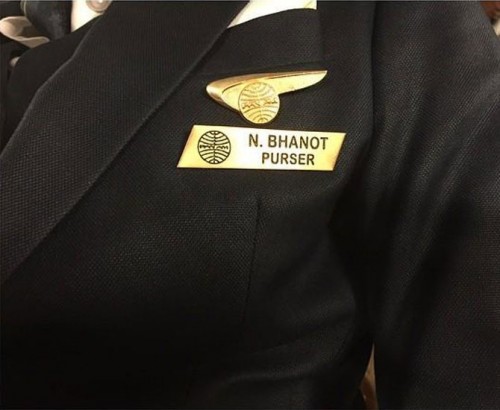 The terrorists ordered Bhanot to collect the American passengers' passports for identification. Realizing the strained international tensions with America during the time, she cleverly hid the passports under the seats and in trash chutes. She then opened the emergency exit while the terrorists opened fire. She decided not to leave the passengers and run for her own safety, instead, she helped other passengers escape and tragically died while shielding three small children from bullets.
Dying at the tender age of 22, Bhanot was hailed as the heroine of the hijack and an inspiration for people across the globe. Following her death, she was also awarded India's highest peacetime honor, the Ashok Chakra Award, making her the youngest recipient of the bravery award in the nation's history.
Looking back to Kapoor's filmography, she doesn't exactly have the strongest performances in movies. However, we hope she will be able to do this one justice. As far as the first glimpse is concerned, Kapoor does an amazing job looking the part!
With the biopic releasing soon, every brown girl should feel pride in identifying with Bhanot as a courageous friend rather than a forgotten figure.
---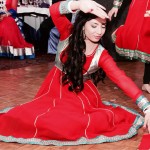 Aamy Kuldip enjoys Indian classical dancing, known as kathak and has been learning/teaching for the past ten years. She also participated in the Miss India USA pageant and won the title for Miss Photogenic this past year. Through Brown Girl Magazine, she would like to share her experiences, as well as give her input on issues that affect the average brown girl.