by Tayeba Hussain – Follow @browngirlmag
Are you snowed in? Not to worry, we've narrowed down a list of the best movies to cuddle under your softest blanket in, with a cup of hot chocolate of course, to make your snow day (or two, or three) a fabulous one!
1) First on our list is "Jab We Met," starring the adorable Shahid Kapoor, and Kareena Kapoor. This cute love story, no matter how many times you watch it still leaves us on edge till the end. Yes, it has a predictable ending but Kareena's character in this movie is hilarious.
2) If you love Varun Dhawan and Alia Bhatt, then you have to watch
"Humpty Sharma Ki Dulhania." It's another super cheesy romantic comedy but the dynamic duo is what makes this a bummy day classic. Make sure to watch it before the second film in the series, "Badrinath Ki Dulhania" comes out in March!
3) "Mohabbatein," I hope you all have watched it already, but if you haven't this is a must see on your snow day. It has four different love stories in one with a unique twist that will well give you unrealistic expectations about love, which as we know Bollywood always tends to do, but it's okay we forgive you, Shahrukh Khan!
4) "Lootera," starring Ranveer Singh and Sonakshi Sinha is a story about a girl who falls in love with an unexpected visitor with a huge secret staying in her home. It's short yet sweet and you get to see Ranveer playing a role you would never expect to see him in now.
5) Let's go back in time, to when "Hum Aapke Hain Koun" came out. This movie was released in 1994, yes it's old but it remains a classic. Salman Khan looks so young without his body builder bod and Madhuri Dixit looks super elegant like always. Anyways, the plot is about unexpected lovers who need to make some major sacrifices with their love.
6) If you want to watch a movie with some really great eye candy, then "Dostana" starring John Abraham, Abhishek Bachchan, and Priyanka Chopra should be your go to flick. This movie is about a crazy love triangle between two guys who pretend to be gay in order to live with this beautiful girl aka Priyanka in her apartment. Will any of them win her over? Go watch it and find out!
7) If you love Arjun Kapoor, then you have to watch "2 States"! This movie is about two people who fall in love from completely different cultural backgrounds, and of course, in the brown people handbook, you know how difficult that could be (marriage wise). It's a cute, fun romantic comedy which teaches you how some sacrifices are necessary in love.
8) Another classic to watch during the worst blizzard would have to be "Dil to Pagal Hai," starring Shahrukh Khan, Karishma Kapoor, and Madhuri Dixit. The songs are all so catchy and the plot is super easy to follow. I can watch this movie a billion times and it still never gets old.
10) So, "Befikre" released recently, but I think it's a great movie to watch during a snow day. I like to describe it as the brown version of "No Strings Attached," which is such a great movie to watch when you're really bumming it. Ranveer Singh always knows how to put a smile on our face and that's exactly what he does in this movie.
10) "Hum Saath-Saath Hain" is a story about a joint family and the struggles and challenges that occur while living with a joint family. It's a good movie if you're really stuck on picking something to watch this snow day. The actors are great, some familiar faces include Salman Khan and Saif Ali Khan.
11) In reality, we should know by now that a girl and a boy can never be just "friends" (according to the movies, at least). One always catches feelings for the other and that is exactly what happens in the movie "Jaane Tu…Ya Jaane Na." It stars the adorable Imran Khan, a must-see if you haven't already.
12) The last movie I'll leave you with is one with a great story. "Dum Laga Ke Haisha" is about a guy who is convinced by his parents to marry a girl he doesn't find physically attractive because of her weight. There are a lot of lessons to be learned in this movie, one being that personality should be the key in finding a life partner, not everything is about looks. I love this movie!
There's never a wrong time to binge some Bollywood, but a snow day is pretty much the greatest excuse to watch everything on this list and more!
---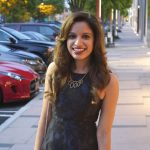 Tayeba Hussain is a native New Yorker, with dreams of becoming a talk show host with a giant cliché coffee mug one day, a la your next Tyra Banks, or Ellen DeGeneres. She's in love with all things media and has also been published on MTV news. You can check out her MTV articles here, and follow her on Instagram @simplytaystyles101.