by Jinal Shah 
This post was originally published on our partner website India.com:
A young girl drawn to the sciences joins a science club in her school, only to be discouraged by social pressure and well-intentioned but stealthily gendered messages from her parents, proclaiming that "girls don't belong in science club" with connotations suggesting that women should not worry about science.
This is the story of Saibhang Kaur, a character in SikhNet's animated film "Kaur." In celebration of International Women's Day on March 8, SikhNet, a cyber-community that provides spiritual education launched a 22-minute free film online on March 10.
The film is the result of a blog written by SikhNet's Webmaster Gurumustuk Singh four years ago. In the blog, he bemoaned how his four-year-old daughter mimicked Disney princesses by dressing like them, even going as far as to wear plastic crowns and high heels.
He posed this question, "Wouldn't it be great for there to be an animated story about a true life powerful princess figure that his daughter could imitate, instead?"
Upon reading the blog post, an anonymous donor made a sizeable contribution to SikhNet and started what would become the short film "Kaur."
The meaning of the word Kaur is princess. And the namesake film is the world's first animation focusing on 18th century legendary Sikh warrior, Mai Bhago.
This film features two stories running side by side simultaneously. The first is the story of a young Sikh girl, Saibhang, who deals with gender stereotypes, both at home and in school. She is discouraged and even mocked for pursuing science. It highlights the challenges faced by girls, who are pursuing their dreams in STEM field research.


We also meet Mai, a Sikh warrior who led 40 men into battle against an army of more than 10,000 soldiers. This small band of Sikhs defended the principles of freedom and equality against a medieval version of ISIS, according to the "Kaur" press release.
In "Kaur," the story of Mai helps Saibhang find the strength to face the battles in her life.
"Kaur" also talks subtly about bullying, a topic that is prevalent to all children globally.
"We molded her [Saibhang] not just based on a Sikh young girl but a girl from any culture," Ek Ong Kaar Kaur, a writer at SikhNet, said. "We also wanted this story to have relevance across countries, because these are universal issues we are dealing with and Mai Bhago is an inspirational figure for any girl no matter what her background is."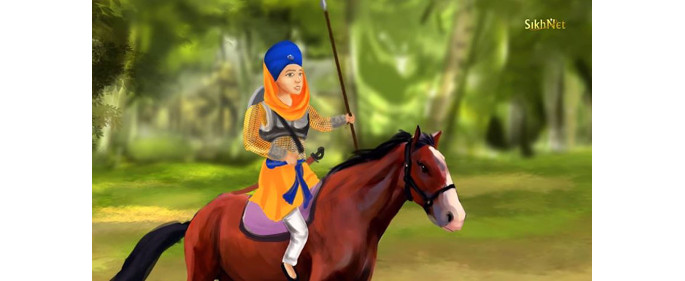 With the current debate in India revolving around the BBC Four documentary, "India's Daughter," featuring comments from one of the culprits involved in the 2012 Delhi gang rape and their defense attorneys, stating misogynistic ideals like housework and housekeeping is solely for girls, and harsher sentiments regarding women, Ek Ong Kaar believes films like "Kaur" can help bring a change in mindset to people.  He adds, "If we are going to change attitudes it should start within the family and early on."

SikhNet is presently in discussions with Chardikala Time TV to air the animation in Punjab, India.
"Young girls have to navigate a very difficult road where people who love them the most are sometimes the ones who misunderstand the most, and even that misunderstanding comes from the sense of love, from sense of protection," Ek Ong Kaar said. "But what that young girl needs is not to be told that it's too hard for you or don't do it. This is the subtle form of sexism we are navigating all the time."
"Kaur" is available in English with subtitles in Punjabi, Hindi, Chinese, Finnish, German, Portuguese and Spanish.
Tell us what you think of  the film, watch it below and leave your thoughts in the comments.
[divider]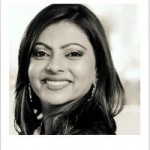 Jinal Shah is a New York- based freelance writer, who specializes in news, health, food, travel and lifestyle. She loves to travel (paid for or otherwise) and knows the difference between a traveler and a tourist. Shah also believes that the best stories come from Mumbai's locals. And when she is not writing, she can be found on the sidelines observing people and the world at large.