by Isha Sodhi
The following post is brought to you by our sponsor, Viva-Luxe—a made to measure, online South Asian designer-wear boutique. Receive a $50 voucher for your first order by entering your email address here. Free shipping is included for orders above £100 or $130. All photos are courtesy of Jag via Cameraandi.
South-Asian fashion holds a very special place in my heart and in my wardrobe. I am a desi fashion blogger who loves wearing Indian clothes so much that I devote an entire section of my blog to look booking ethnic fashion on a regular basis. As a woman of Indian origin, a fashion lover and an online shopping enthusiast, I am constantly on the hunt for online sources of curated South-Asian fashion.
Whilst there are numerous online retailers of Asian fashion, as a discerning customer, I find that many of them have been unable to bridge the gap between operating a sales platform and becoming streamlined providers of curated online fashion that offer a pleasurable 'full service' shopping experience.  
When I venture online to buy Indian clothes more often than not, I am looking to buy an outfit for a special occasion. I find that while purchasing Asian clothes online is in many ways similar to buying western clothes online, in so many ways it is completely different. Depending on where you reside, a physical shopping experience can be very limited to and dependent on the handful of Asian shops in your area or non-existent altogether.  As a result, online shopping is often the only way to be able to browse a variety of ethnic outfits. The other point of frustration is that more often than not, the clothes I find online are the same old tired selection of 'mass produced' Asian fashion that does nothing to inspire the 'fashion-forward' shopper in me.  
So, as a woman who enjoys the latest trends and designs in South-Asian clothes, what am I looking for when I go online to purchase? I want to browse the latest designs by a variety of talented designers, I want to see quality fabrics and trimmings, I want to be able to have them delivered to my home hassle-free and I want to to be able to buy them without breaking the bank.  In addition, I want them made-to-measure so that fitting is not an issue and last but not least, in the event that there is a problem, I want to be able to talk to someone about it.  In a nutshell, I want variety, quality, accessibility, affordability topped off with excellent customer service.
Now, I admit that this is a big ask but I think it's exactly what the South Asian online fashion market is crying out for. So you can imagine my excitement when I was first introduced to VIVA-LUXE. VIVA-LUXE is a new e-commerce platform for outstanding South-Asian fashion that ticks all the boxes!
I had the pleasure of speaking with the co-founder of VIVA-LUXE Jay Chawla about his vision, their offerings and what makes them stand out from the crowd. This is what he had to say:
1. What's the vision behind starting VIVA-LUXE?
 The Problem
It started when co-founder Hartej and myself noticed a common problem when our families were shopping for South-Asian clothes for their weddings, parties, and events.

Every wedding season we heard the same complaints about the lack of high-quality designer outfits available outside of India.  The usual Asian shops where most people shopped were of questionable quality, most of the outfits were all too similar and very few were truly 'stand-out'.

The designers who value quality and craftsmanship do exist, but they're mostly located in India and Pakistan. This made getting hold of such outfits very difficult outside of these countries.

Who has the time and resources to make an extended shopping trip to the other side of the world every time you want a quality outfit that is customized and different from the crowd?
The Solution
We aimed to solve this problem by curating a selection of the finest, high-quality designers who pride themselves on their work. We then wanted to make this available to a discerning global audience, outside of India, coupled with industry-leading standards of customer service.

It's the simple things that keep our customers coming back; the best collections, the ability to personalize one's outfit and our helpful fashion stylists who will work with you from beginning to end to ensure your entire experience is absolutely perfect.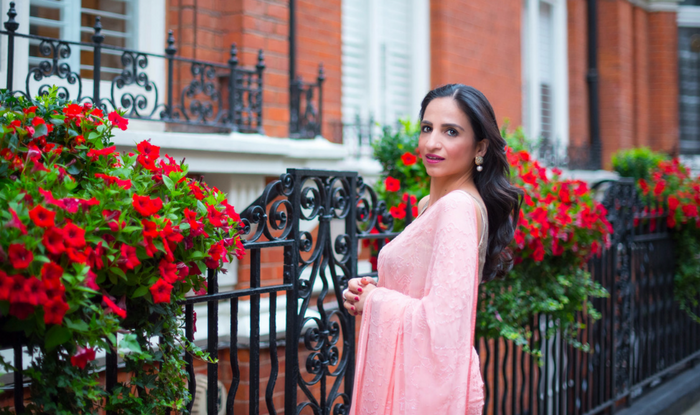 2. There are other e-commerce platforms that sell Indian clothes by a variety of designers.  What do you think are the differentiating factors that make VIVA-LUXE special (your USPs)?
Indeed, there are other many online retailers in the marketplace, but therein lies the problem.

The vast majority of these retailers aim only to provide the lowest price rather than a quality product you'll fall in love with. Hence, these retailers compete between themselves to see who can make the item the cheapest. To do this they often have to cut corners by using poorer quality materials, created by less skilled tailors who have little time to check their work given the volumes of outfits they produce.

This is why most online retailers only offer standard sizing without the ability to customize or personalize your outfit.

The end result is an outfit that may not be as beautiful as you hoped and that may not fit you perfectly.
AT VIVA-LUXE, we're different because:


We only work with the finest quality designers

We only use quality, tried and tested designers that use the finest materials and craftsmanship.

All of our designers are hand picked and must pass a 30-point test for quality, craftsmanship, and durability.

This means that whatever you buy from VIVA-LUXE, you can be assured that the outfit will be as stunning as you expect it to be!

We guarantee it fits

We know that every woman is unique, so each outfit is made bespoke to your precise measurements.

This ensures that you will always have an outfit that fits perfectly.

Customize or personalize any outfit

We understand that our customers know what they like best.

As such, all of our outfits can be customized to your exact requirements.

Want longer sleeves? Cover the tummy? Change the color? These are all things that we do regularly for our customers, as we know that one simple change may be the difference between a good and truly exceptional outfit.

We offer awesome UK-based customer service

This may seem quite simple, but the most common feedback we get from people that have shopped elsewhere is that the others simply don't respond quickly (or at all).

Trust is important when shopping for something that you haven't seen – so responsive, clear and honest communication is paramount to us. Being UK based, we understand the 'desi' customer and the high standards of service expected. All of the fashion stylists in our customer service team are 'desi' themselves, so they get you.

I genuinely believe that our customer service is leagues apart from the rest of the industry and you only need to read the feedback on our Facebook page from genuine happy customers to see why these ladies love us!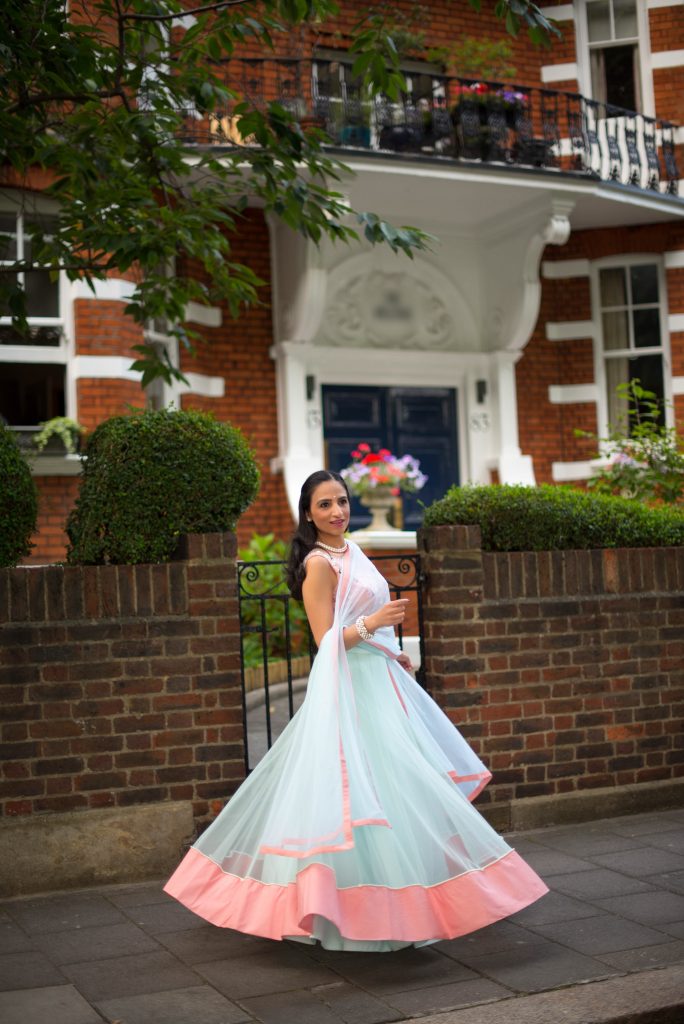 3. How do you choose the designers that you feature on your platform?
No matter how great the website experience, we know it's all about you wearing a stunning outfit, that turns heads on the day. As such, we have a fashion curation team that consists of both industry veterans and even our own customers – who know what our customers love to wear. Our fashion director Maheep Kapoor, the celebrity wife of Sanjay Kapoor, has assembled what I think is the most capable and talented team in Asian fashion.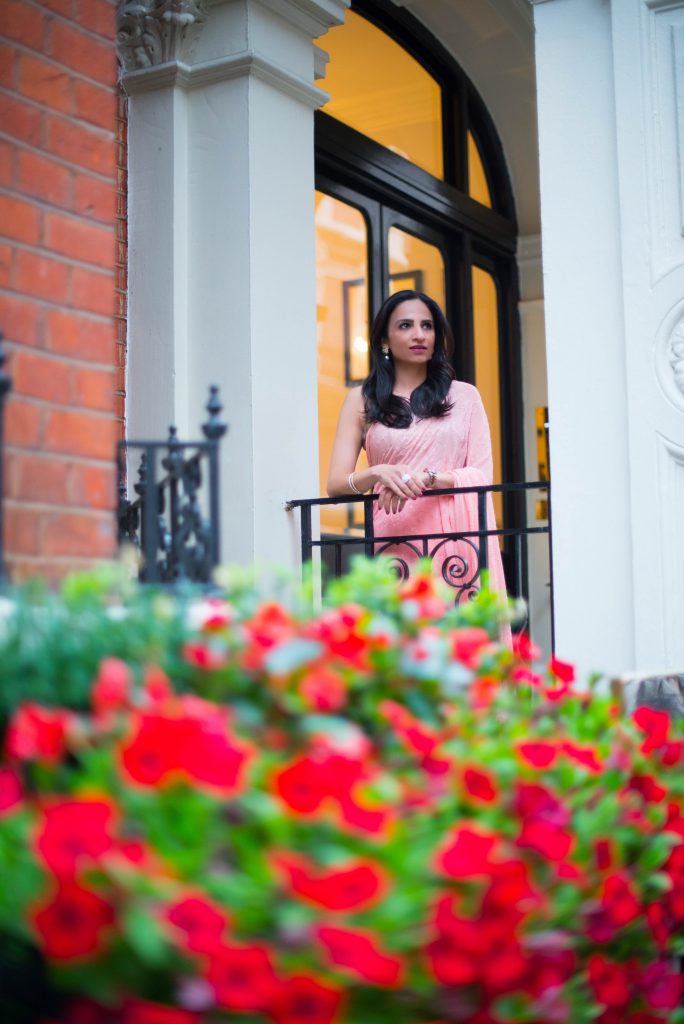 4. What are some exciting future plans that you have for VIVA-LUXE?
Well, we've already seen Kate Middleton, The Duchess of Cambridge, wear one of our stocked Anita Dongre dresses last year on her Royal Tour of India, and we've also had the opportunity to dress Bollywood celebrities like Sonakshi Sinha and Malaika Arora Khan.  We're only getting started and there are a ton of things in the pipeline. What I can tell you is that we have some amazing collaborations with new designers, celebrities, Bollywood movies and we're currently planning pop-up stores around the world. This will allow all of our customers to see how awesome our outfits and team are in the flesh.

What I can tell you is that we have some amazing collaborations with new designers, celebrities, Bollywood movies and we're currently planning pop-up stores around the world. This will allow all of our customers to see how awesome our outfits and team are in the flesh.
---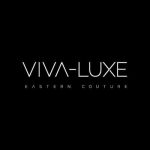 VIVA-LUXE started with a proverbial 'pebble in our shoe'. Come wedding season, we're left stuck in traffic, traipsing through the same high street rails as everyone else, buying the same stuff and pretty much looking well…the same. The few Asian online sites that were out there, weren't so easy to shop with confidence. Whether it be the website, the product quality, the customer experience or the fact that you can't customize your outfits! We knew that we could do better, so we put our heads together with Bollywood celebrity Maheep Kapoor as our fashion director to give Asian shopping an online face lift.
---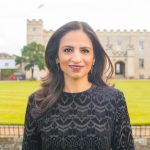 Isha Sodhi is the 40-plus blogger behind the personal style and fashion blog, Isha's Verdict. Her unique blog posts intertwine her personal life experiences with her love for all things fashion.  She combines the love of writing with her passion for style and 'lookbooks' both western and Indian clothes on a regular basis. A global citizen who has lived in Los Angeles, Mumbai, and London, Isha has a truly international appreciation of fashion and style.